October 1, 2018
IAAO 2018 Recap: Trending Topics & the 1st National Assessor's Day
The assessment community has just returned from the International Association of Assessing Officers (IAAO) Annual Conference in Minneapolis, MN. As the largest event for assessment professionals, the conference was jam-packed with educational sessions and trending topics as well as some fun initiatives to honor assessors across the nation.
Trending Topics on the Biggest Assessment Challenges
Speakers at IAAO 2018 didn't shy away from controversy. Sessions this year covered hot assessment topics like big-box store valuation, auditing of medical marijuana facilities, and the use of drones in assessment.
Subject-matter experts from EagleView were also in attendance to talk to assessors about technology that impacts their field, such as the new EagleView Property Information Card (EPIC). Topics included:
Reducing manual data entry within CAMA systems through machine learning
Capturing accurate sketches from the ground up, a case study featuring the City of Quincy and Adams County in Illinois
Using drones in assessment today and in the future
Technology related to property intelligence is evolving, and assessors are at the forefront of these new innovations.
The First Annual National Assessor's Day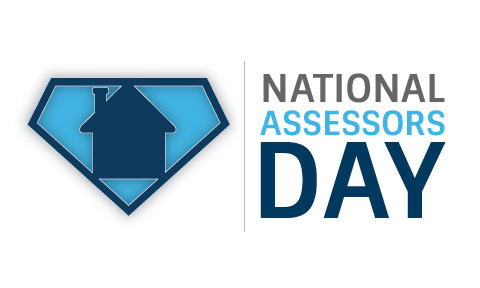 At IAAO, EagleView launched another exciting initiative: National Assessor's Day. Falling on the last Tuesday of every September, National Assessor's Day honors the work assessors do each day and helps them increase public awareness about their role in their communities.
Assessors at IAAO and across the nation participated in the first annual event on September 25. EagleView also hosted a celebration at Pourhouse in Minneapolis and led assessment professionals and industry partners in trending #NationalAssessorsDay on social media.
What did assessors have to say about National Assessor's Day? We got a great response from many of our county customers who attended IAAO as well as those who joined us in highlighting the day online.
The Assessor's Office in Bernalillo County, New Mexico, gave EagleView and many of their other friends in assessment a series of shoutouts on Twitter. Thanks, @BerncoAssessor!
Our mission in the Assessor's Office is to create a fair & equitable community for all taxpayers. Today we celebrate with @EagleViewTech and Assessor's across the world on #NationalAssessorsDay! Stay tuned for special messages from our office! #IAAO2018 pic.twitter.com/HB96wcCYYm

— BernCo Assessor (@BerncoAssessor) September 25, 2018
https://platform.twitter.com/widgets.js
What Did Assessors Have to Say?
We also invited assessors to talk about their roles, dispel common misconceptions about their jobs, and tell us what makes them proud of working in assessment.
Michelle Moen, Assessor for Isanti County, Minnesota, said that one of the most common myths is that she works as a "Tax Assessor."
"We spend a lot of our time daily educating the public on our role as the Assessor," Moen said, which means that she and her peers value and classify property. "Yes, part of what we do plays a part in the Tax Calculation," she continued, "but we do not collect the tax.  We feel we are the first step in the process."
By using GIS data and Pictometry® imagery on their website, Moen said the Isanti County Assessor's Office is able to help constituents answer questions. "All our GIS/Pictometry images are available for the public to view," she explained. "This relieves a lot of calls from the public into our office daily. We continue to make sure we are as current on our public data as possible."
Assessors throughout the country use Pictometry imagery integrations on public-facing website in order to share their imagery. However, Moen acknowledged that nothing beats talking to a person when challenging questions arise. "I am proud of my staff," Moen said. "They know that customer service is key, and every one of my staff from the front end to the back end know this is important and do it well."
Verna Sharpe, Assistant Assessor for the City of Portsmouth, New Hampshire, commented that assessment is "an honorable profession." It is also one that she explained requires a number of different skills: "statistical analysis, appraisal methodology, understanding the market and economics, being sensitive to people, [and] interpreting the law."
Sharpe also sees misconceptions around her profession related to tax revenue. "In most states, including New Hampshire, I think the most common misconception is that assessors raise revenue," Sharpe said.  "Whenever I have the opportunity, I tell people that assessors do not raise or lower revenue by a single dime.  All we do is divide the burden fairly."
Above all, Sharpe said, assessors work for the public good. Like Moen, she believes that those one-on-one interactions with taxpayers can make all the difference to maintain an assessment office's reputation.
"I am proud of the time we take with taxpayers to answer questions and to explain how their properties are assessed and how assessing works. I welcome the opportunity," Sharpe said. "It goes a long way in increasing transparency in government. It is important for they taxpayer to feel heard, even if the outcome isn't what he or she had hoped for."
Mark Your Calendar!
The next National Assessor's Day will take place on September 24, 2019. Join us next year at the IAAO Conference to celebrate.
From all of us on the EagleView Team, thanks for visiting us at IAAO and celebrating the first National Assessor's Day!