October 20, 2023
Aerial Imagery Buyer's Guide for Government: What You Need to Know Before Selecting a Provider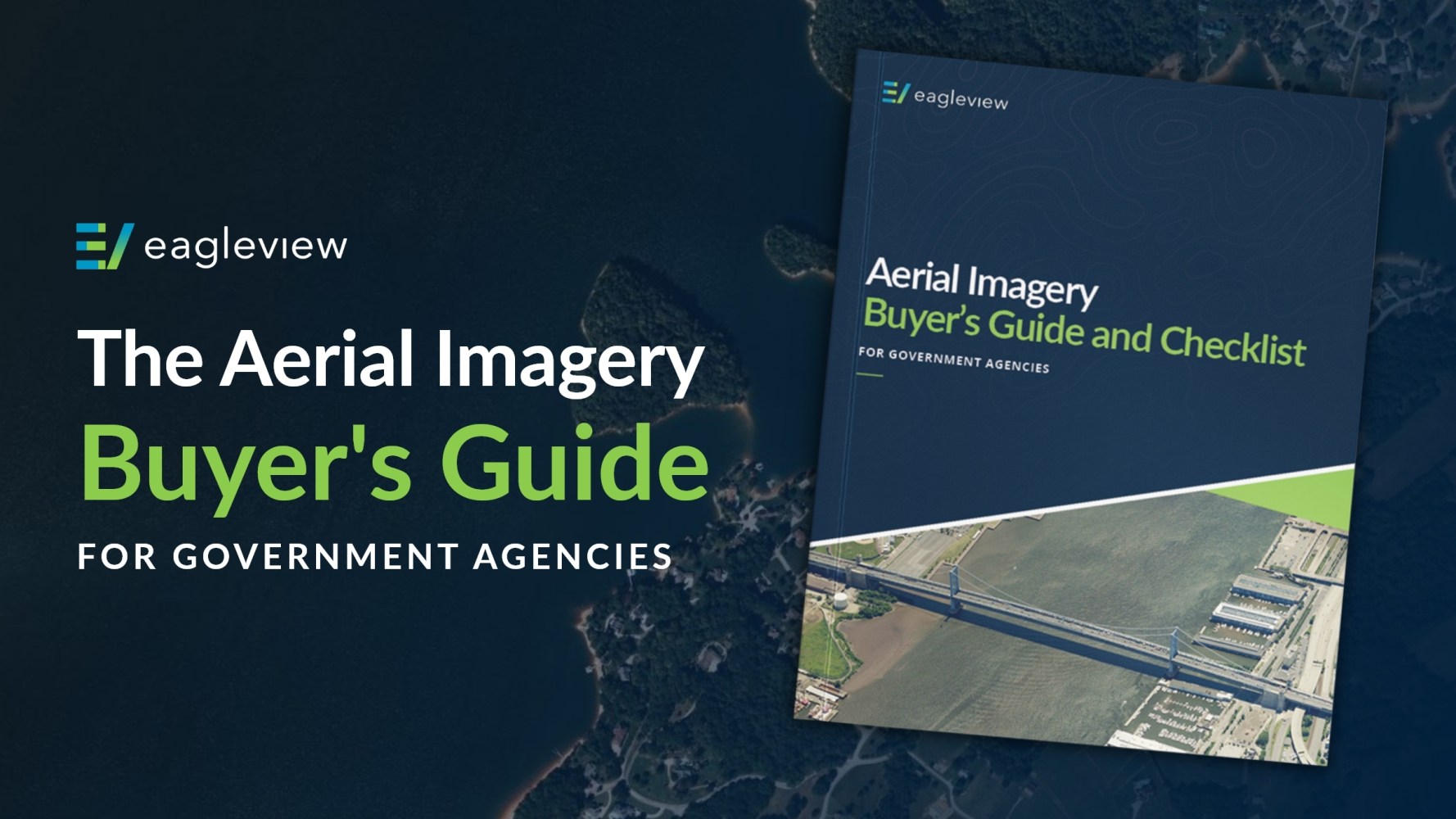 Evaluating an aerial imagery solution can be a challenge, especially when you need to find the right fit for multiple government agencies.
There are so many questions to consider, including:
What types of images and resolution will you need?
How does aerial imagery integrate with your other systems?
How will it help different agencies deliver critical services more efficiently and cost-effectively?
Aerial Imagery Buyer's Guide for Government
Our aerial imagery buyer's guide and checklist for government agencies will walk you through exactly what you'll need to know before selecting a provider.
You'll learn about:
The different types of aerial imagery—including capture methods, resolution, and perspectives.
The different applications and uses for assessment, public safety, emergency planning, GIS, and public works.
How aerial imagery integrates with your existing processes and systems.
Which features and specifications to look for in an aerial imagery solution.
Questions to ask about pricing, imagery quality, integrations, and other key details.
Click here to get the buyer's guide and checklist.