May 16, 2017
People of EagleView: Project Manager Jonathan Garner
Jonathan Garner
Project Manager
Hometown: Victor, NY
Hire date: December 14, 2009
About Me
I grew up in the Rochester area, so it's only fitting that after a few years of exploring elsewhere I'd return home. My childhood was spent in Victor, NY, and when high school graduation had passed, my new home was Geneseo, where I attended school for Geography and Urban Studies with a focus in GIS and urban planning. I spent a couple of years living in Ithaca, NY, working for Cornell University but soon found my way back to Rochester where I truly enjoy living.
When I was younger and I pictured my life, I dreamt of being an on-air meteorologist chasing tornados down the highway. Yes, I've watched the movie Twister one too many times. During my freshman year of college, I even provided weather forecasts to local news outlets from the Penn State student-run weather station, which led me to enroll in a program studying weather science. That may not be the career path I ended up on, but my bucket list still includes travelling with storm chasers one day. Like it or not, I'm going to find myself right next to a tornado one of these days.
The Job
I've worked at EagleView for seven years now, starting as a Geospatial Image Processor, transitioning into a GIS/Mapping Specialist five years later, and then becoming a Project Manager, which is where I am now. My day-to-day consists of communicating with customers on imagery and data projects, creating maps for contracts, and assisting our sales team with quoting new capture projects.
I was drawn t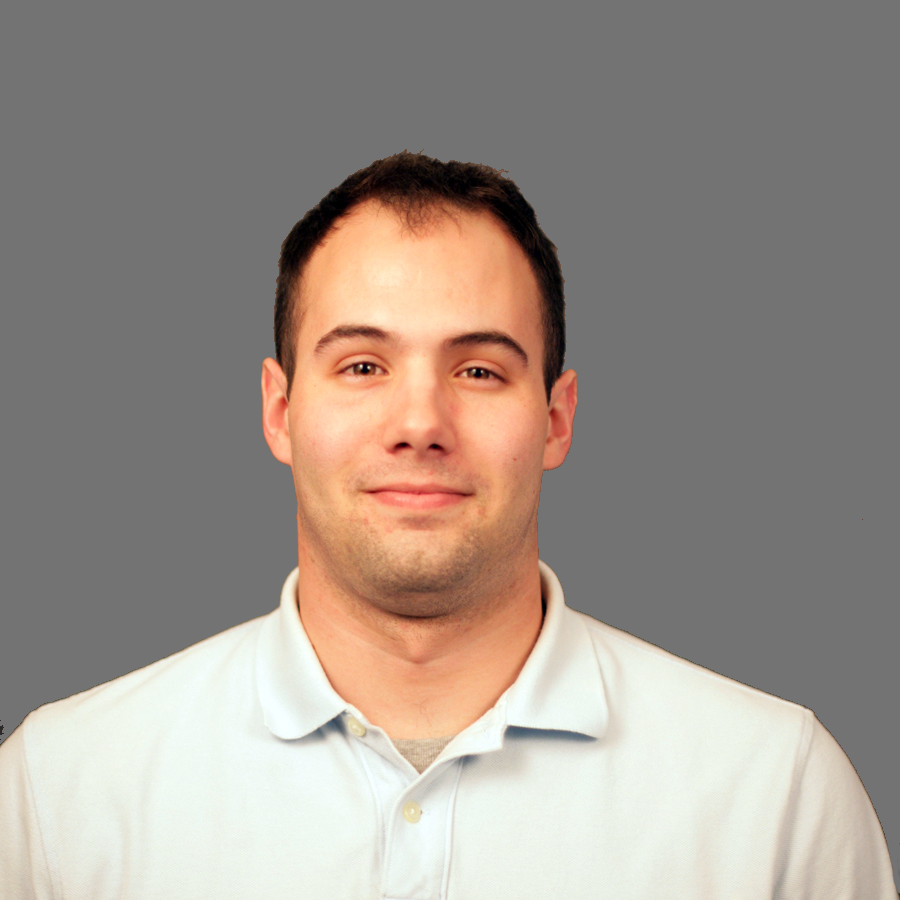 o EagleView due to their emphasis on GIS, which was my main focus in college. The way that the company pushes the limits of image quality is impressive, and I couldn't wait to be involved with it on a daily basis.
Being part of a company that values and understands skills in cartography and GIS as critical for customer solutions lets me utilize my experience and feel like an important piece of the puzzle. My manager has even encouraged me to further my education by attending local geographic knowledge-sharing groups as well as enroll in online classes at the Rochester Institute of Technology (RIT) for Project Management. EagleView wants every employee to grow individually while they work here, and I've seen that first hand.
My co-workers make coming in to work each morning easy; they have grown to become friends rather than colleagues. Knowing that I have people around me who truly care about my progress and well-being makes EagleView such a comforting workplace. The ideas that come from each person I've worked with are what continue to propel this company forward. Each employee is hard-working but understands that taking a break for a walk outside, visiting the cows (office pets?) in the pasture behind the building, or playing a round of ping-pong in the break room is necessary to keep the environment stress-free. I've met some incredibly talented people through this job—in the office, at happy hours, and at any of the other work-sponsored functions throughout the years. It's refreshing to see so many people come together to contribute to what this company does as a whole.
It's been quite the ride working at EagleView. I've been given the opportunity to do things I never would have without this job—like travel around the country for a week with our Geomatics Survey Team to capture ground control points used for image processing. I spent days in some impeccable cities like Austin, TX, and Kansas City, MO—both places I may never have visited otherwise.
Throughout the past seven years, I've done so much more than just show up to a job every day. I've met some of the most remarkable people, who are now my good friends; I've furthered my education, helping me to expand my knowledge and grow in my career; and I've been able to experience places that I never thought I would. I don't know about you, but what else could you ask for in a job?
I encourage you to love your job, just as I do.
Interested in working for EagleView? Visit our Careers page to start growing your career with us.