December 8, 2017
PSCOnline: The Connected PSAP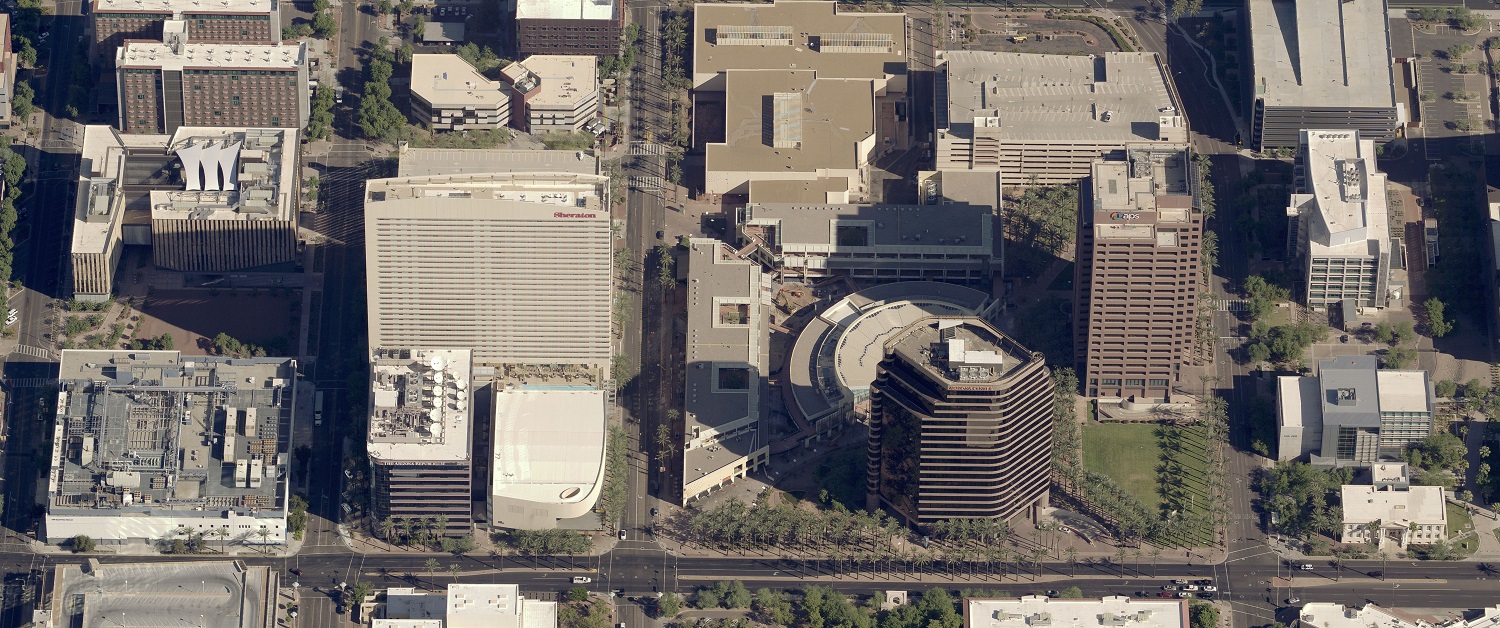 Recently, EagleView had the chance to talk to Dave Eaton, the GIS Manager for Maricopa Region 911 in Maricopa County, Arizona. We shared his story with Public Safety Communications, the publication for public safety communications organization APCO International.
Maricopa Region 911 isn't just one public safety answering point (PSAP)–it's actually a total of 25 PSAPs in Maricopa County plus one in Pinal County. Serving the cities of Phoenix, Mesa, Chandler, Glendale, Scottsdale, Tempe, and surrounding areas, Maricopa Region 911 sends emergency response personnel to a region totaling more than 9,200 square miles in area.
The need for connectivity among PSAPs was clear. EagleView Regional Technical Manager Amanda Bullen explains how Pictometry® imagery and solutions from EagleView helped Eaton and Maricopa Region 911.
Dave Eaton has been working with Geographic Information Systems (GIS) and mapping solutions for more than two decades. The GIS Manager for Maricopa Region 911 for the past 14 years, Eaton previously worked as a GIS analyst for the Phoenix Fire Department.

Prior to 2012, Eaton says, he had only "dabbled" in platform development and integrations. That was the year that Maricopa County, Arizona, began exploring web mapping and later moved to its own in-house system.

Like many of the nearly 6,000 Public Safety Answering Points (PSAPs) across the country, Maricopa Region 911 easily identified the benefits of self-hosting and managing its own GIS resources: improved logistics, reduced upgrade costs, and simple operation with no wait time for vendor updates.

The sheer size of the region, however, presented a unique challenge.