May 18, 2018
Learn on Your Schedule with EagleView's Virtual Classroom Training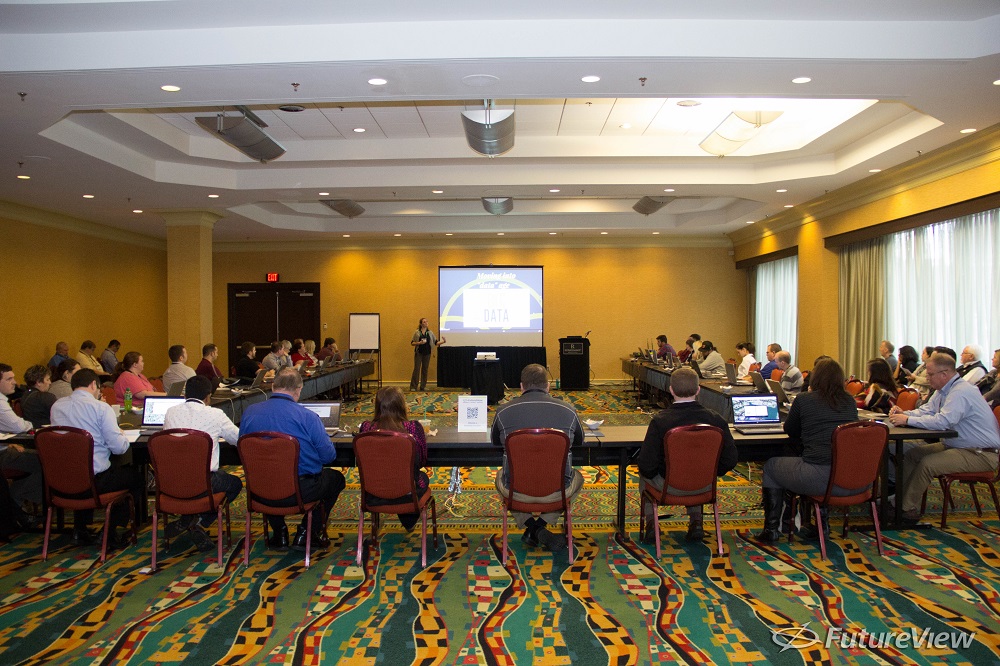 By Brian Mural, EagleView Technical Trainer
Updated March 2019
EagleView offers extended support and training sessions to help customers get the most out of their Pictometry® imagery. Now there's a new solution that helps bring those resources to users no matter where they are. I'm excited to be able to bring the classroom to our Pictometry imagery customers no matter where they might be.
Whether your team is widespread across various locations or you learn best with a hands-on approach, consider setting up a virtual training session. EagleView's virtual classroom training sessions give the instructor the ability to see each participant's screen to offer more personalized guidance in a group setting.
How is this different from a webinar or another online training?
In a virtual classroom setting, the participant does not simply watch an instructor demonstrate the application. Instead, the student actually uses the application and tests each functionality as the instructor describes the feature. The instructor is able to see the participant successfully accomplish each task and can step in or assist the individual with any questions.
Since this is a live session custom-tailored to the customer's needs, the instructor can redirect or adjust the class pace or topics discussed based on participants' knowledge and skill levels.
What are the benefits of a virtual classroom training?
Participants can attend from anywhere and there is no need to schedule a training room to accommodate everyone.
Participants are interacting live with the application and can reach out for assistance at any point.
Small class sizes allow for more personal attention from the instructor.
Registration for classes is handled by the WebEx platform, requiring little effort and coordination on your end.
Multiple sessions can be offered at different dates to accommodate schedules easier.
What do attendees have to say?
Our virtual classroom allows us to be effective and efficient in meeting the hands-on application training needs our clients regularly seek. Here's what attendees had to say:
"This was my first virtual classroom training. I enjoyed it and it was convenient not to drive to another site location for training."
"I enjoyed the interactive style. It's much easier for me to learn when doing something hands on."
How do you schedule a virtual classroom training session?
Setting up a virtual classroom training session with EagleView is easy! Just follow these three simple steps.
Contact your Technical Trainer with your preferred dates and times to check availability. It is important to note that a virtual classroom is limited to 12 participants per session. Depending on the number of likely participants, it may be necessary to schedule several sessions.
The Technical Trainer will provide a link where participants can register for their session once the number of training sessions and their dates and times have been determined. Any additional materials or information would also be located there. Forward this link to any interested parties.
Participants will receive email confirmation of their registration.
As a member of EagleView's training team, I hope to see you in one of my sessions soon!
Prefer a different approach?
Join us for FutureView 2020, our advanced training and user conference, next year! Details coming soon.