March 13, 2018
Are Your Claims Adjusters Prepared for Hail Season?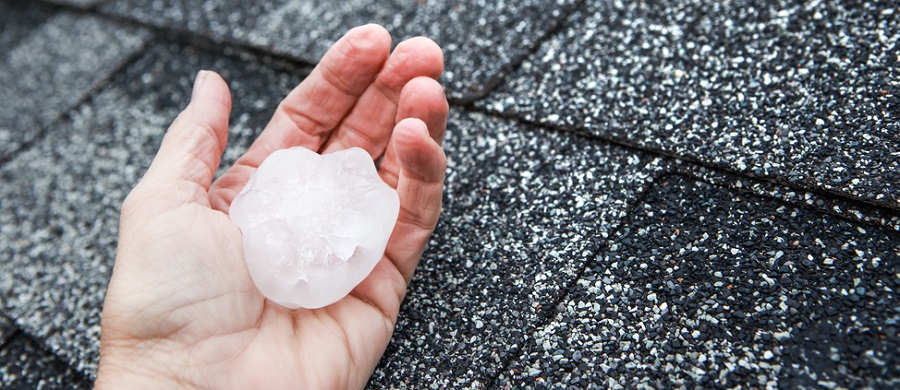 Updated February 2019
There's no avoiding it: hail season is already here. As the Eastern seaboard gears up for a "Nor'easter," five states in the South saw hailstorms this past weekend. Some areas reported hailstones 3.5 inches in diameter, according to ABC News.
Residents in the New Orleans, Louisiana, metro area posted videos of the March 11 downpour to Twitter. Although the hail rained down for just a few minutes, stones the size of quarters and dimes quickly covered the ground.
Hail the size of a quarter or larger is considered "large hail," according to the National Weather Service (NWS). From 2010 to 2016, NWS offices received an average of 6,339 reports annually of hail an inch or more in diameter. These large hail events are capable of severe property damage that can cost homeowners and insurance carriers thousands of dollars to fix.
How much damage can hail cause?
Of the 16 storms in 2017 with more than $1 billion in losses, six involved hail. Combined, those hailstorms resulted in $11.7 billion in losses.
The worst of the hailstorms occurred in May 2017, impacting Colorado, Oklahoma, Texas, New Mexico, and Missouri. The Denver metro area alone saw golf-ball- and baseball-sized hailstones during the May 8, 2017, storm.
A quick search on YouTube shows dozens of videos of the storm in progress; the video above shows extensive window damage, and another displays the damage to a home exterior.
The event became the costliest hailstorm in Colorado history, with insured losses of more than $2.2 billion, according to National Centers for Environmental Information, National Oceanic and Atmospheric Administration.
Fixing a roof after a hailstorm can cost between $5,000 and $10,000, according to The Weather Channel, and windows and siding damage can drive up the costs to $30,000 or more.
What do insurance carriers need during hail season?
When a severe weather event affects a wide region, insurance carriers must begin processing claims quickly. But when a storm affects thousands of properties, claims adjusters need information fast, and they can't always perform field inspections right away.
The right technology can make all the difference for insurance carriers. EagleView provides solutions for insurance carriers that bring the property right to the claims adjuster's desk.
EagleView® OnSite™ combines high-resolution pre- and post-event imagery from multiple sources with data analytics and reports for a speedy and reliable workflow.
EagleView OnSite gathers imagery from pre- and post-event manned fixed-wing aerial imagery as well as satellite, UAS (drone), and mobile device images. Using machine learning and detailed analytics, EagleView OnSite enables insurance adjusters to see where damage has occurred, begin triaging claims fast, and reduce the cycle time of each claim. EagleView OnSite is a proven and powerful solution that aided recovery following the record-breaking 2017 hurricane season.
It's impossible to tell now what the 2018 hail season will hold for property owners and insurance carriers. With the right data, however, insurance carriers can help their customers weather any storm.