September 15, 2017
Democrat & Chronicle: EagleView's Aerial Imaging Technology Helps Hurricane Victims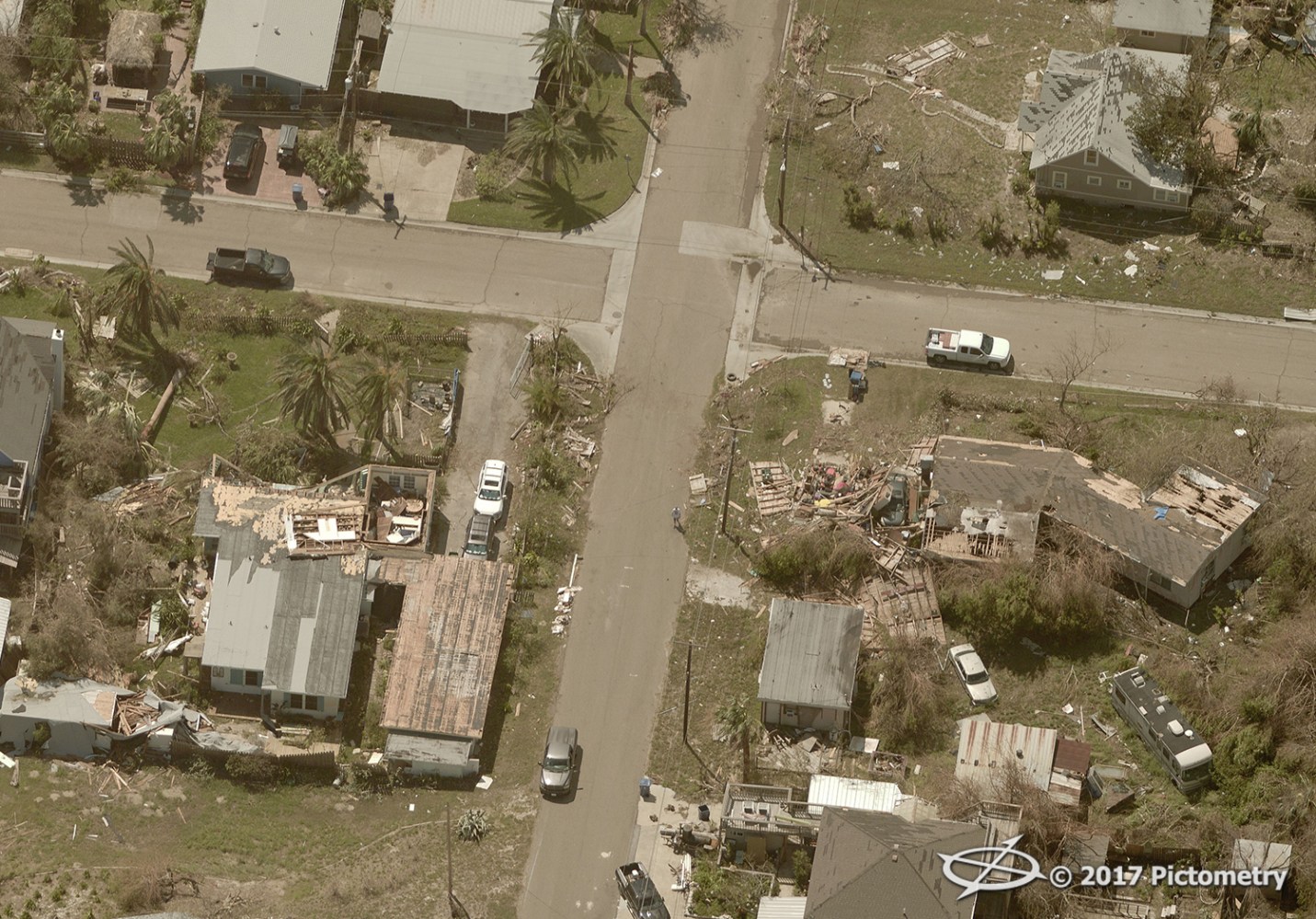 The Rochester Democrat & Chronicle profiled EagleView's post-event image capture and processing following Hurricane Harvey.
The newspaper spoke with Frank Giuffrida, EagleView executive vice president and chief engineer. Frank explains the image capture and machine learning technologies EagleView is using to help government agencies, insurance carriers, and even hurricane victims learn about the storm's effects:
For many of those storm victims, the discomfort of having to evacuate their homes was compounded by the not-knowing. With flood waters making it impossible to return home, they were left wondering whether there was anything to return to at all.

Users can enter a street address to see before and after images side-by-side. These images, in some cases just hours old, show areas that have been impacted by flooding and the extent of damage caused by high winds.

"We did something similar in 2008 for Hurricane Ike when that hit the greater Houston area," said Frank Giuffrida, vice president of engineering at EagleView. "Galveston Island was evacuated and basically shut off. FEMA didn't let folks back for several weeks."

EagleView, formerly known as Pictometry, provides aerial imagery and data analytics for local and federal government agencies, most of which is captured by its fleet of planes equipped with specialized cameras and backed by powerful software.

Over the years, the company has captured more than 350 million images, covering more than 90 percent of the most populated areas in the United States.

They're capturing these images for their clients: state and local governments or insurance companies.  In this instance, that work can also benefit the general public in a real and immediate way.

"In this case, we have complete coverage of that whole Gulf Coast area," Guiffrida.  That meant EagleView already had a library of "before" images, all captured within the last two years.
The article will also appear in print in the Sunday edition of the Democrat & Chronicle. The Rochester-based newspaper has placed EagleView on its Top Rochester Workplaces list three years running.