November 5, 2015
EagleView and EMC: Integration for Success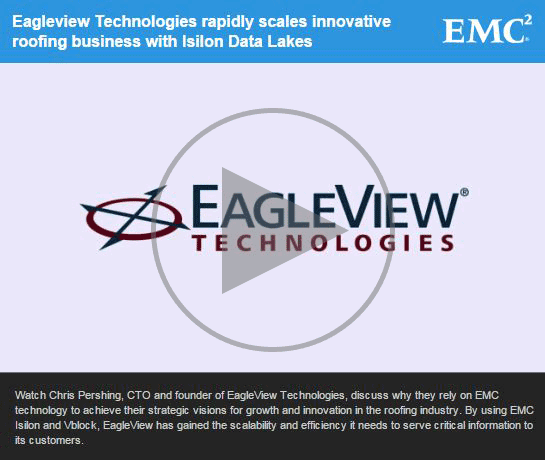 EagleView Technologies has teamed up with EMC, a cloud computing and data storage provider, to minimize latency in applications as data collection continues to increase.
By using EMC, EagleView is able to properly and efficiently handle large datasets without the worry of a delayed response time.
In this interview, Chris Pershing, Founder and CTO of EagleView, elaborates on the integration between the two companies and the positive outcomes it has shown for the accessibility and storage of large datasets.
For further information on the integration between EMC and Eagleview, please visit http://www.emc.com/en-us/customer-story/eagleview.htm.