October 10, 2019
EagleView at ITC 2019: How OnSite™ and Drone Technology Are Fueling Innovation in the Insurance Industry
It was an exciting time for EagleView in late September at InsureTech Connect (ITC), the world's largest gathering of insurance leaders and innovators. ITC is an annual conference that draws more than 7,000 attendees and features leading voices and organizations across insurance, investing, technology and startups from more than 60 countries.
The 2019 conference, held in Las Vegas from September 23 to 25, focused on leading-edge innovation and the impact of technology and emerging product categories in the insurance industry. It was a high-energy conference and the EagleView team enjoyed connecting with fellow attendees at our booth and throughout the conference venue. We focused on highlighting our OnSite™ solution that enables digital claims adjusting for property and casualty insurance carriers. OnSite™ is a horizontally and vertically integrated solution that – primarily through the use of drones – consistently delivers objective property analytics at scale. With multi-modal high-resolution imagery and computer vision to detect anomalies, claims adjusters gain a technological edge that helps them triage and close claims more efficiently. EagleView's integration options and comprehensive training ensure carriers and adjusters get the most from their investment.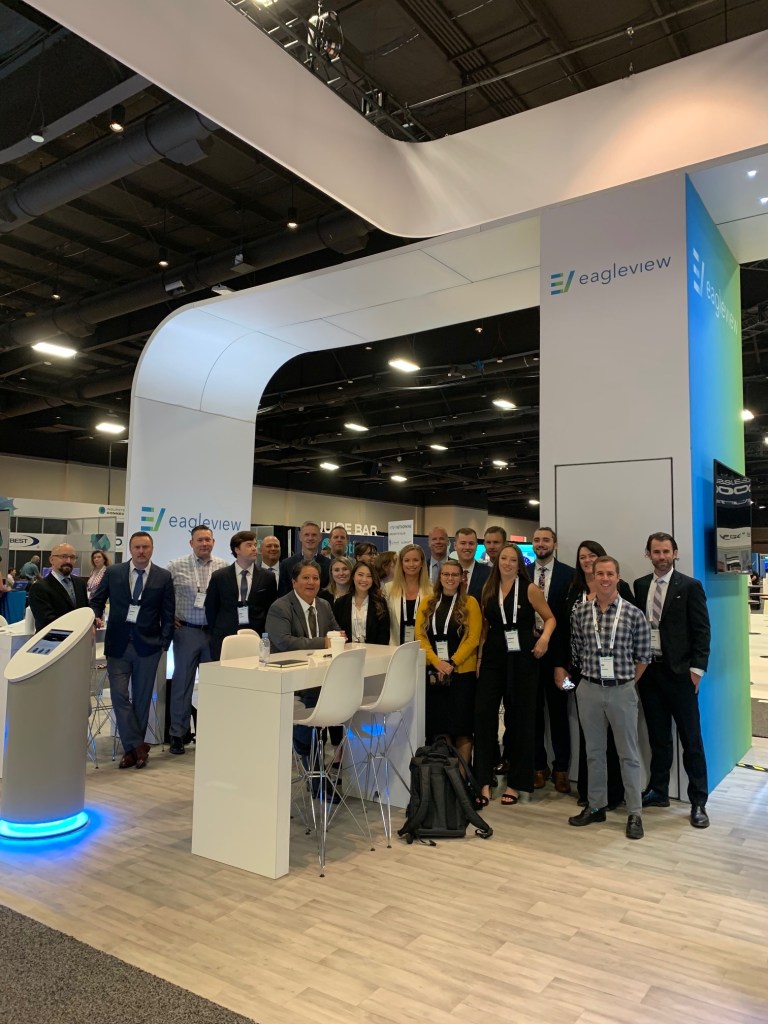 Thoughout the conference, digital transformation was a common topic of discussion among carriers and technology providers alike – from ways to use machine learning and AI to chat bots and drone inspections. EagleView contributed to this discussion by leading a sponsored workshop, Why Drones Can Fuel Your Digital Transformation Strategy and Empower Your Adjusters to Deliver an Optimal Customer Experience, featuring distinguished panelists including:
Michael Park, Chief Product and Marketing Officer, EagleView
Anna Gomez, Partner and Co-chair, Unmanned Aircraft Systems Practice Group, Wiley LLP
Rebecca Harasymczuk, Product Management Leader, Claims Shared Economy Strategy, Design and Delivery, Allstate
Kate Smith, Managing Editor, AM Best, who served as moderator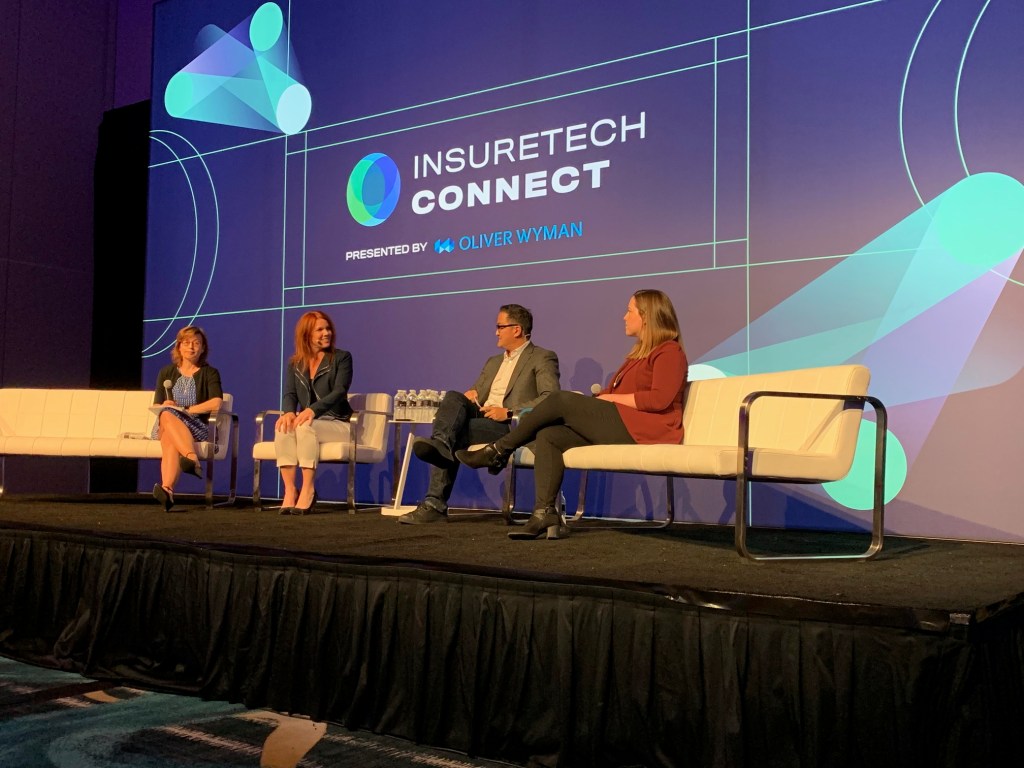 Kate moderated a compelling conversation between Michael, Anna and Rebecca about the role of drones and unmanned aircraft systems (UAS) in the insurance space. Michael spoke about EagleView's expertise in deploying drones and UAS to modernize insurers' workflows, Anna provided an overview of the regulatory environment surrounding drone technology and Rebecca highlighted Allstate's real-world experiencewith drones and how adopting the technology has facilitated more efficient processes for the company.
For more information about the panel, check out articles on the event from Claims Journal and Business Insurance, which covered themes and key takeaways including:
The financial benefits of incorporating drones into workflows – for instance, how drones can reduce claims processing costs by up to 75 percent
The importance of reviewing a company's core processes from top to bottom to ensure that incorporating drones helps firms achieve lasting efficiencies
The easing of drone regulations, as seen by the Federal Aviation Administration's (FAA) evolution from prohibiting commercial drones to allowing greater use over time
The future of drone use in the insurance industry, potentially expanding to help adjusters detect fraud
Michael was also interviewed by Kate for AM BestTV, discussing the evolution of drone technology, the changing regulatory environment and how combining drones with computer vision can deliver better and more precise angles and measurements for adjusters. Please click here to watch.
Thanks to all who attended our workshop and we hope the conversation lent a deeper understanding of how to best empower adjusters. We look forward to next year's conference where we can provide updates on how drones have continued to evolve and share EagleView's latest perspective on how technology is driving innovation in the insurance space. To learn more about EagleView's drone technology and claims solutions, please visit eagleview.com/insurance or contact us.