October 4, 2017
EagleView Receives Patent for New Drone Property Inspection Process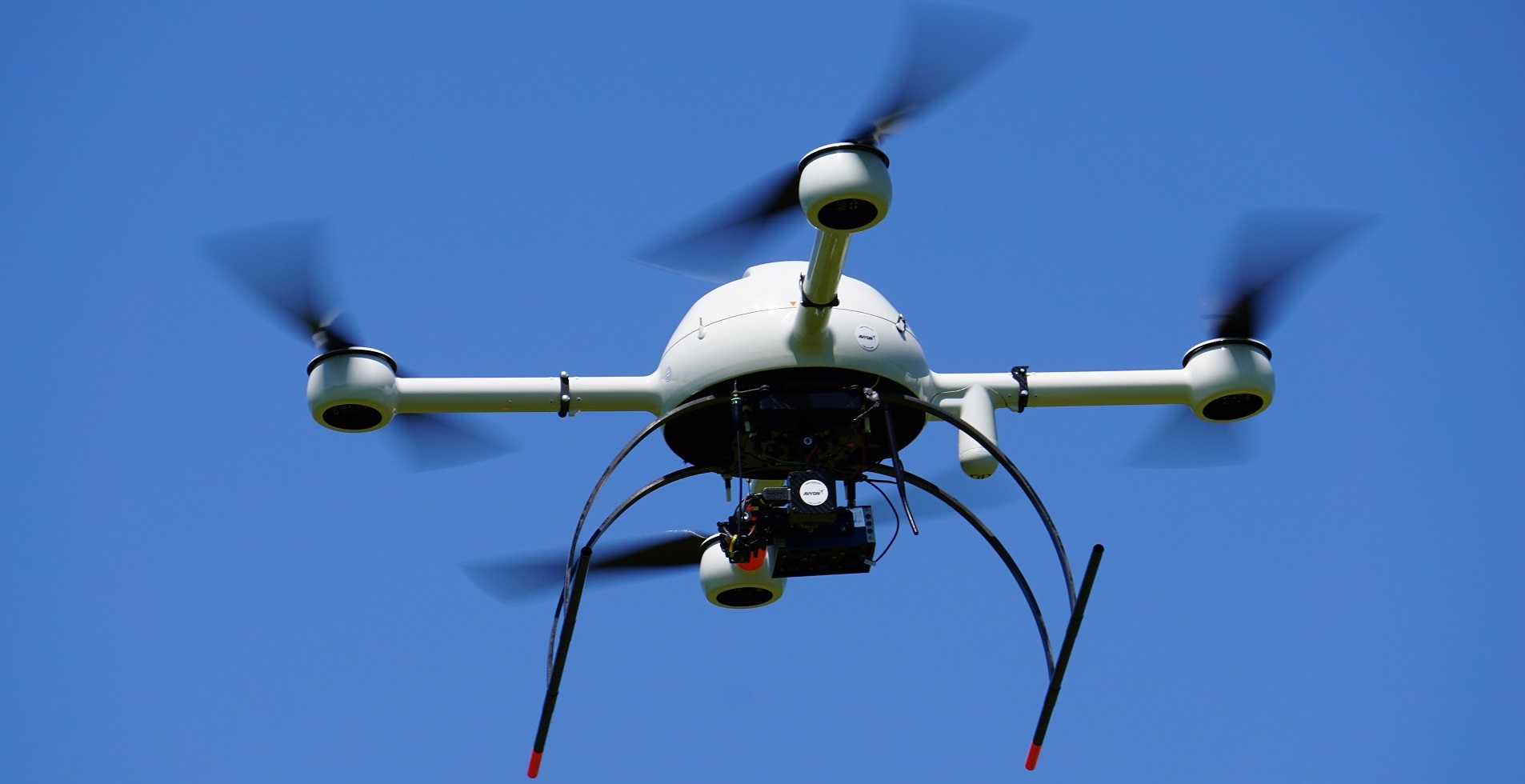 USPTO grants EagleView patent for automated drone flight path technology for property inspections.
Bothell, WA (October 4, 2017) – Eagle View Technologies ("EagleView®"), a leading provider of aerial imagery and property data analytics, has won an authoritative patent for property inspection using an unmanned aerial system (UAS), or drone. On April 4, 2017, the United States Patent & Trademark Office (USPTO) granted EagleView Pat. No. 9,612,598, Unmanned Aircraft Structure Evaluation System and Method.
EagleView's new technology automatically generates a flight path around a structure to capture imagery and data using the drone. The flight path is defined based on the characteristics of the drone camera and the known outline and height of the structure. A pilot is not needed to create the flight path.
"This patent enables us to continue streamlining our processes in the most advanced way possible to provide consistent imagery and information to our customers," said EagleView President Rishi Daga. "We will continue to invest in protecting our technology and capture capabilities as we advance our solutions."
Demonstrating EagleView's leadership in UAS technology, the patent has already been used by the Patent Office to constrain other companies in the roof inspection industry from obtaining patent protection for UAS Rooftop Inspection applications.
Earlier this year, EagleView introduced EagleView OnSite™. The solution brings property data and imagery from multiple camera sources, including drones, directly to an insurance claims adjuster's desk.
Through the EagleView OnSite Solutions™ network, a field representative is assigned to capture imagery of the property by drone. That imagery, combined with EagleView's newly acquired machine learning technology, can identify damage and other anomalies on properties before and after the claim event.
"Following Hurricane Irma, EagleView captured thousands of drone images for claims inspections within the first week of being permitted into the airspace," stated Kenneth Cook, Senior Vice President of EagleView OnSite Solutions. "This capability is essential for insurance carriers who receive high volumes of claims following a weather event. Drone inspection provides detailed imagery to help save claims adjusters time and ensure their safety after a natural disaster."
EagleView holds more than 130 domestic and international patents related to its aerial image capture and measurement technology. This newest patent precludes EagleView's competitors from developing or implementing automated flight planning around a structure using an outline and the height of the structure for unmanned aircraft capture of imagery and data. EagleView is actively working with the USPTO to obtain even broader UAS flight path coverage.
About EagleView 
EagleView® is the unparalleled provider of aerial imagery, data analytics, property data, and GIS solutions for government, infrastructure, and commercial sectors. The patented Pictometry® imagery solutions answer questions related to millions of residential and commercial properties, saving individuals time and money while also reducing exposure to risk. EagleView provides access to its orthogonal and oblique aerial imagery, 3D models, and measurement and analytical tools through proprietary software as well as integrations for assessment, GIS, public safety, and other industries. For more information, contact (866) 659-8439 or visit https://www.eagleview.com.