April 27, 2023
Boost Profits & Improve Customer Service in Insurance Business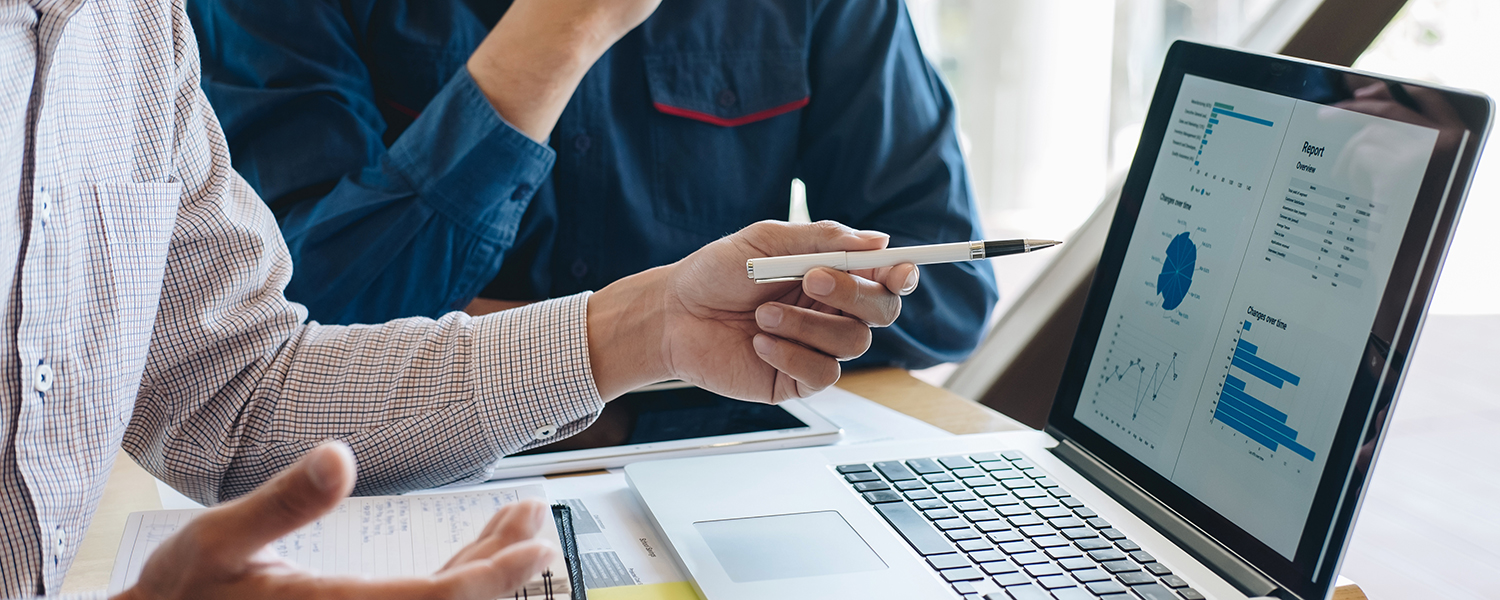 By David Bairstow, SVP & GM, Insurance
If your insurance company is seeing a growth in negative pressure on profitability, you're not alone. According to APCIA and Verisk, property and casualty insurers experienced $26.9 billion in underwriting losses in 2022—a six-fold jump from 2021—partly attributed to Hurricane Ian and the increase of input costs. Despite an 8.3% increase in earned premiums in 2022, property and casualty insurers also experienced a 14.1% growth in incurred losses and loss adjustment expenses.
In addition to inflationary and cost challenges, natural catastrophes will likely continue to add downward pressure on property insurance profitability. The increased intensity of natural catastrophes from climate change is resulting in more frequent "100-year cat events" that are seemingly the norm rather than the rarities they once were.
The good news is that innovative technologies can help ensure profitability despite these persistent challenges.
Tools like drone-based imagery and automation can help insurance companies introduce productivity into workflows and provide better customer service—resulting in operational cost savings and more business from happier customers. Download this white paper Leveraging Technology to Boost Profits and Productivity for Insurers to discover more about how to minimize non-essential costs, integrate new technologies and tools, and improve claims processes for a more satisfied customer base.
In it, you'll learn:
How to face cost-related challenges of The Great Retirement
One of the hurdles for insurance companies aiming to boost profits over the next decade will be the dramatic drop-off of employees. With 50% of the current insurance workforce projected to retire by 2036, companies will need to supplement veteran expertise somehow—which is where automation and advanced technologies come in.
Technology adoption allows insurance companies to bridge the talent gap and mitigate the inefficiencies that tend to occur after high rates of attrition. Solutions such as drone-based imagery allow organizations to rely less on human knowledge and skill sets—enabling you to maintain operational levels with fewer people.
Your insurance company's use of emerging technologies will also help you to attract younger talent who tend to scope out potential employers that prioritize advanced technology. As a more attractive organization in the coming years, your insurance company will further offset the potential cost ramifications of losing veteran staff.
How to deliver exceptional customer experiences
A surefire way to boost profits is to guarantee a stellar customer experience, and only emerging technologies will enable insurance companies to deliver it. Traditional manual methods of initiating a claims process with an on-site visit to hand measure and inspect a property can not only be dangerous for the adjuster, but ultimately result in a lack of the right data. Relying on humans to perform this work can end up requiring additional on-site visits—dragging out the claims process and further irking the policyholder.
Drone-based imagery and automation solutions improve claims processing as a whole, making the already-inconvenient experience for the customer that much smoother. Armed with imagery of damage and high-quality data about a property's condition prior to an on-site visit, carriers can expedite claims processing and resolve claims faster for customers.
Additionally, consider how crucial timing is when natural disasters occur. After catastrophes, insurers are often dealing with sharp inclines in inspection needs. These advanced tools can help insurers streamline claims processing for affected regions remotely and resolve claims as quickly as possible for distressed policyholders.
Technology also enables you to leverage more accurate measurements and property data to issue defensible property repair estimates and claims decisions. Solid claims resolutions—backed by high-resolution imagery and data—reduce disputes and lead to more satisfactory results for policyholders.
Stay profitable in the face of any headwind
The fact is insurance companies that embrace automation will have a steeper competitive edge—and thus higher profits—over counterparts that lag to do so in the coming years. Separate McKinsey & Company research2 found that claims processing will remain a primary function of insurance carriers in 2030, but more than half of claims activities will be replaced by automation. Advanced algorithms will handle initial claims routing—introducing better data accuracy and efficiency overall for claims processing.
Distribution and underwriting are also going the digital way. Deloitte research3 found that underwriting is experiencing a transformation in which insurance companies are increasingly modernizing the process with automation, alternative data, and artificial intelligence. The writing is on the wall for insurance: future growth is dependent on today's technology adoption.
Don't be left behind by these important technological advancements. Learn more in the white paper Leveraging Technology to Boost Profits and Productivity for Insurers about how to deliver greater value and, in turn, derive greater profits.
Footnotes:
https://www.mckinsey.com/industries/financial-services/our-insights/creating-value-finding-focus-global-insurance-report-2022
https://www.mckinsey.com/industries/financial-services/our-insights/insurance-productivity-2030-reimagining-the-insurer-for-the-future