April 18, 2019
3 Insurance Claims Trends to Watch For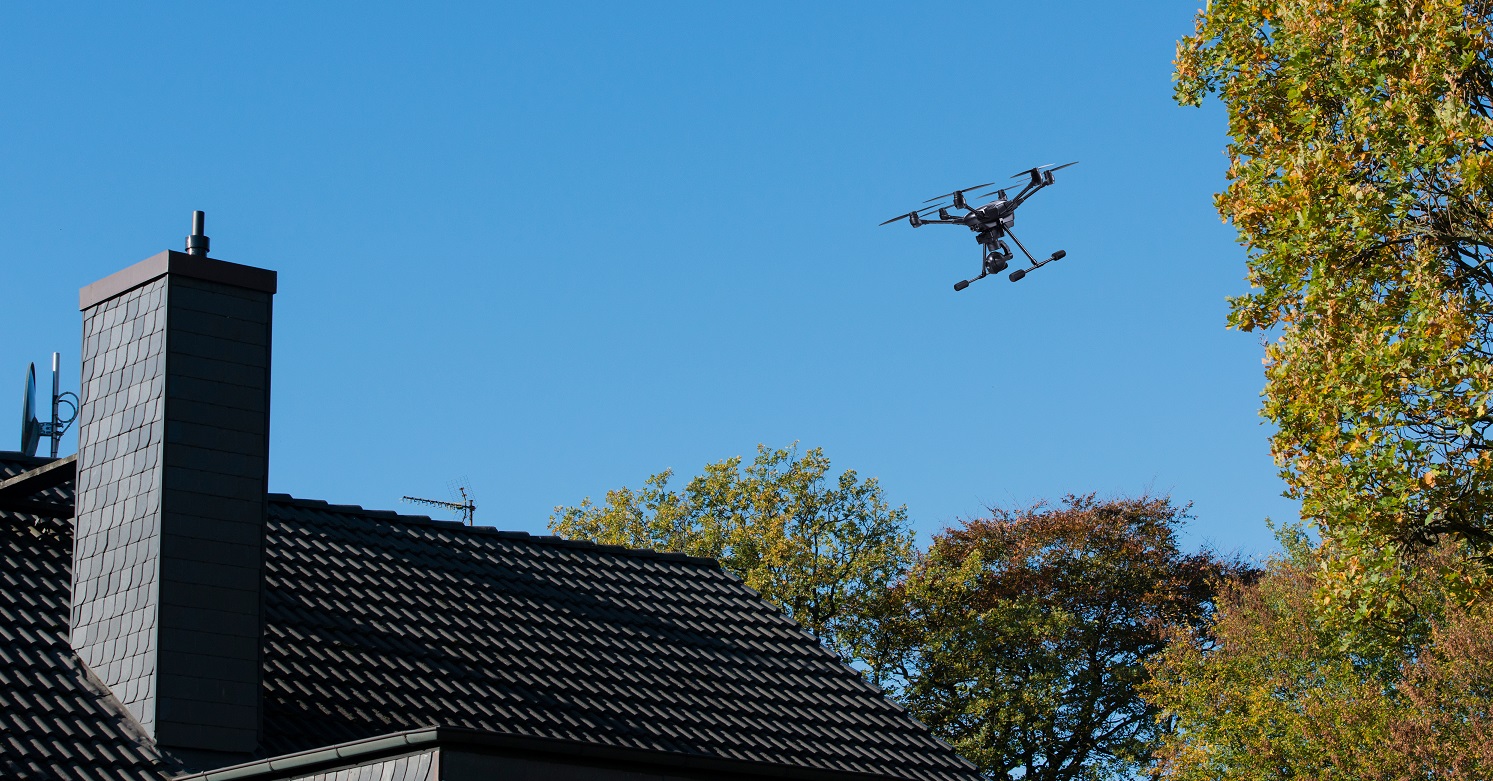 This month, EagleView attended the 2019 PLRB Claims Conference in Indianapolis to hear about the latest trends in the insurance space. Claims professionals shared their challenges and triumphs in everything from adopting insurtech to determining the ROI of new workflow solutions.
Here are just three of the insurance claims trends and insurtech topics we heard about at the conference:
1. Onboarding users and making sure they understand the "why" of new tech
You've implemented insurtech—now what do you do with it?
Machine learning, AI, and other insurtech trends are moving from "nice-to-have" to "must-have" for carriers. However, they come with another challenge: implementation and adoption across the organization.
Speakers at the PLRB Claims Conference explained how important it is to onboard users within an organization. Carriers should clearly communicate why the technology was purchased, how to use it, and in which ways it will help streamline their jobs. Adjuster training and continued professional development should be in place when tech is purchased as well.
One thing that workers often express concern over is automation. "Will this technology replace my job?" they might ask. It is crucial for insurers to address these concerns and focus on the pain points that tech will help adjusters solve. Implementing technology isn't about doing more work, either—it's about making the work simpler to do with fewer field visits or places to go to collect property information.
2. Measuring the impact of new tech before and after it's implemented
More carriers are turning to technology designed for the insurance industry to increase efficiency and cost-effectiveness. But without proper procedures in place, many are struggling to see the full benefits after those solutions have been deployed.
Ideally, insurance carriers should begin measuring the impact that AI and other solutions can have on their workflows ahead of time. Get a good idea of how much time it takes to complete a task and then compare that figure to the time it takes after choosing new tech.
Some factors to consider as you measure ROI:
How long does it take to process a single claim?
How long does it take to complete all claims for a weather event?
How many site visits do adjusters have to make before vs. after AI?
Why complete this analysis? This way, insurers know the value of what they are getting. Additionally, adjusters have numbers that clearly demonstrate the differences in how they work before and after the new solution becomes available.
Insurance CTOs and other decisionmakers also have the data to back up their purchase. By proving the ROI of a new tech solution, insurers know what they can keep when it comes time to reevaluate a tech stack the following year.
3. Exploring other options when adjusters are in the field
When adjusters do need to perform property inspections in person, they have options that can help them bring tech along with them. However, carriers need to carefully consider the risks and benefits of insurance claims tech trends for the field.
Many carriers are turning to drone use to capture property imagery. Drones, or unmanned aerial systems (UAS), can be beneficial after a storm when the adjusters can't access properties on foot. Additionally, by providing indisputable documentation of property damage, drones can help prevent claim fraud, which comprises about 10% of property & casualty insurance losses (roughly $32 billion) each year, according to research from PricewaterhouseCoopers (PwC).
Drones especially come into play after weather events such as hurricanes and hailstorms. In the past 15 years alone, hurricanes have increased in cost and frequency. According to the Insurance Information Institute, nine of the 10 costliest hurricanes in United States history have occurred since 2004.
As a result, adjusters can't always access an area after a major storm. Even when they can, it's not always safe for them to do so. A drone, however, can survey roof damage at a safe distance, without forcing an adjuster to climb a ladder.
Yet legally, there's some gray area for insurers that use drones for commercial purposes like adjusting. Increasing concerns over privacy often cast drones in a bad light.
According to Deloitte, drone operators are at risk for trespass claims from property owners, both when the drone is in flight and if the operator must retrieve the drone from private land.
The law is often on the side of the homeowner rather than the drone operator. One legal expert who spoke with Claims Journal said that fines can range from $27,000 per civil violation to $250,000 and three years in prison for criminal violations.
When operated properly by a licensed drone pilot, UAS can be an invaluable resource for adjusters after a storm. Insurers may consider outsourcing drone image capture to another service. This way, they don't have to navigate the complexity of Part 107 regulations and can still take advantage of what this technology has to offer.
Another insurance claims trend for adjusters includes mobile apps. A mobile app gives adjusters the ability to access crucial property data while on the go. Having this information all in one place gives adjusters the ability to skip manual measurements and see previous images of a home before damage may have occurred.
Discover post-storm insurtech
After a storm, whether hurricane or hail event, insurers experience a high volume of claims from property owners who may have damage to their homes and businesses. They need solutions that help them handle high volumes of claims without having to unnecessarily send adjusters into the field.
EagleView OnSite helps the adjusters bring the field to them after a weather event. This robust solution combines high-resolution imagery from multiple sources, including drones, with property insights and data gathered from machine learning to prepare estimates from their desks.
Want to know more about EagleView's insurtech solutions?
Join us at Dig|In 2019 in Austin, TX, this May. Dr. Shay Strong, Director of Data Science and Machine Learning at EagleView, and Sharon Dean, VP of Product Operations at Encompass Insurance, will speak on the ROI of machine learning for insurers. The session will address use cases for machine learning and the information deep learning can extract from high-resolution aerial imagery. Learn how this technology demonstrates ROI for insurers in underwriting, assessment, adjustment, and general evaluation functions.
The presentation, "Encompass Insurance Improved Analytical Insurance Data for Machine "Deep" Learning for Better ROI," takes place on Thursday, May 30, from 4:35 to 5:05 p.m. Get the details and register for the conference here.