January 3, 2022
6 Best Practices For Choosing A Solar CRM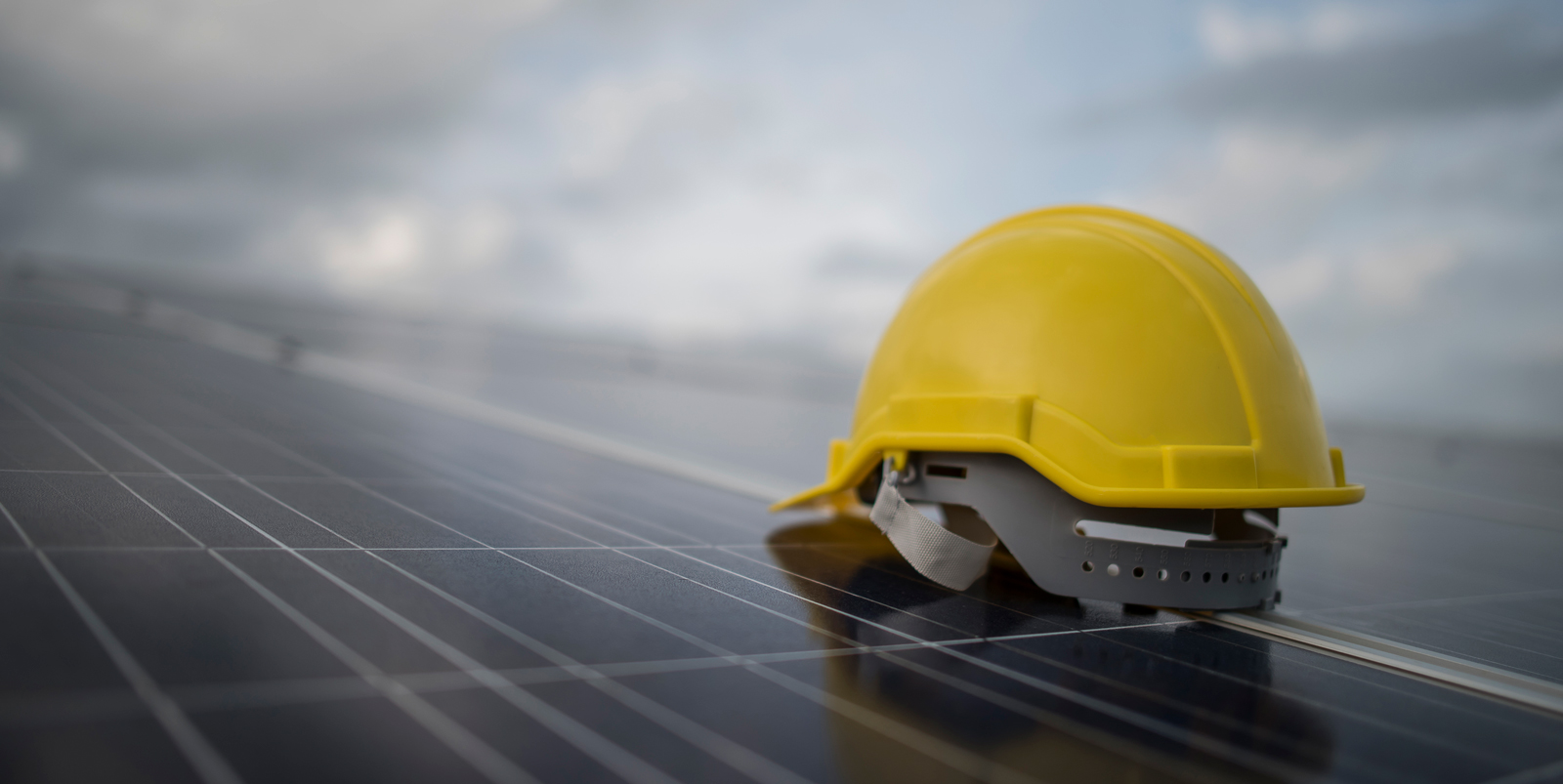 Choosing the right CRM (customer relationship management) software can make all the difference to your solar business.
After all, CRM software is designed to keep track of everything related to your customers — improving your efficiency and driving sales.
That said, there are a lot of options out there, and finding the right one for your particular business can be challenging. So, we've gathered this list of best practices to guide you through the decision-making process.
Let's get started.
6 factors to consider when choosing solar CRM software
Although there are many different factors to consider when it comes to selecting CRM software, here are the six most important:
Factor #1: Features you need
One of the most important things to consider when choosing a CRM for your solar business is the features of the software itself. In other words, what exactly can the software do to meet your needs? And what can't it do? Most solar companies need CRM software to include:
Lead management – While there are some stand-alone lead management tools, integrating it with your CRM makes sense because leads eventually become contacts who then become customers (at least that's the goal!). So having a lead management feature within your CRM helps streamline the whole sales process.
Project management – Including project management within a CRM platform allows teams to easily view tasks and projects as they relate to individual customers. You should be able to record details about the customer's system along with any notes about customer issues or interactions.
User management – Many CRM platforms allow you to assign certain tasks and projects to specific users, making it easy to monitor progress on multiple projects at the same time.
Reporting and analytics – A comprehensive CRM should include things like sales pipeline reports, activity reports, lead source effectiveness reports, lost sales reports, and more.
Task automation – The whole idea of using software is to make your business more efficient. This means that solar CRM software should automate mundane tasks, freeing up employees to focus on more important things.
Factor #2: User interface and experience
A good user experience is another important factor when choosing a solar CRM. After all, using a CRM is supposed to save time, not waste it by being clunky and hard to figure out. So it's a good idea to have your staff spend some time evaluating the software with a free trial or demo set.
This may sound like a waste of time in and of itself, but it's worth the investment. You don't want to put everything into a CRM system only to find that your employees are sidestepping it because it's frustrating to use.
Of course, all new CRM software is going to require a bit of training to get everyone up to speed. But some are certainly more user-friendly than others, which speeds up the learning curve and encourages buy-in from the start. With that in mind, here are a few things to look for when evaluating the UI/UX:
How many clicks does it take to complete simple tasks?
Does it look intuitive as a beginner?
Is it organized in a way that makes sense?
Does it group tasks together in a way that's similar to how you're already doing it?
If you get stuck or confused, is it easy to find help or answers?
Factor #3: Integration with other software
Compatibility with existing systems that your company has already adopted is a critical consideration to ensure a smooth experience for users at all levels.
Let's say you already like the software tool you're using for creating proposals, for example. If the CRM offers integration with your proposal software, then it should automatically pull customer information into the proposal.
If it doesn't, you'll have to manually copy data from one tool to another — wasting time and potentially causing a lot of errors. And the same goes for things like design software, aerial imagery tools, accounting software, and more.
Bonus tip: Go from sale to install faster with EagleView
EagleView speeds up or eliminates the site survey process for contractors by providing remote roof data that's more accurate than a human and equal to a drone — helping you go from sale to install faster.
Plus, EagleView's aerial imagery and data tools can be seamlessly integrated with many top CRM solutions, making it easier than ever to access our data.
A representative from SunPower explains, "EagleView reports help us to eliminate in-person site surveys and shorten project lifecycles by up to two weeks. Everyone wins: homeowners go solar faster, our dealers avoid an additional site visit, and we reduce project overhead."
Factor #4: Cost and pricing structure
The cost of any CRM platform should be weighed against its value in terms of both efficiency and sales. For example, if using the software is going to save an hour a day on mundane tasks, that adds up to 20 hours a month.
This is time that can instead be spent on tasks that improve the bottom line, like sales and installations. And if this generates even one additional sale per month, the software will likely pay for itself.
It's also important to consider the pricing structure for each software you're considering in relation to your business model. For example, some software is priced per user while allowing unlimited access to advanced features. Others are usage-based and only charge per project or client.
Factor #5: Mobile compatibility
Whether a CRM platform offers a mobile-friendly solution is a very important consideration because your staff isn't always going to be at the office. Everyone from your sales reps to site inspectors to solar engineers will need to access the software while on the road.
For example, imagine your best salesperson strikes up a conversation with a neighbor after wrapping up with a presentation at a homeowner's property. If the CRM software doesn't work on their phone or tablet, they won't be able to pull up any specifics to share — potentially losing out on a good lead.
Or what if your site inspector shows up and the homeowner has questions about the proposed system? If they can't access the information in the CRM on the spot, they won't be able to help at all. This makes it look like the right hand doesn't know what the left hand is doing and the homeowner might cancel the whole thing.
Factor #6: Customer service
Customer service is important to consider when choosing your CRM solution because, no matter how simple the software is to use, there will still be times when you get stuck. Here are a few key things to look for:
Live chat availability (at least during your normal business hours).
Response to email or phone calls within 24 hours.
Access to video tutorials and an online knowledge base.
Availability via multiple lines of communication (phone, email, and chat).
One of the best ways to get a feel for a company's actual level of customer service is by reading reviews on third-party sites like Capterra and G2. This can provide valuable insight beyond what's listed on their website.
You should also evaluate the level of support you receive during the sales process because it's not going to get better after you purchase it. Is someone available to answer your questions? Is it easy to get in touch with them? If you don't have a good experience during the sales phase, it's probably best to move on.
Go from sale to install faster!
EagleView speeds up or eliminates the site survey process for contractors by providing remote roof data that's more accurate than a human and equal to a drone. Learn more about how EagleView can help your solar business improve speed to install. Order a report today to see how it works!