Essential data for policy underwriters
The EagleView Property Risk Management Report enables property insurance carriers to more accurately and efficiently calculate risk during the underwriting process.
Designed specifically for the insurance industry, Risk Management Reports provide critical property data and exposure information as well as recent aerial imagery of the property. This serves insurance carriers during volume renewals as well as during the creation of new policies with remote measurements that integrate into their workflow.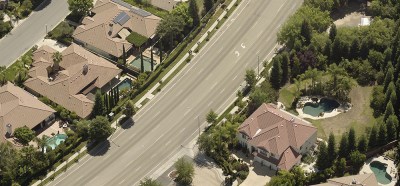 Reduce the need for onsite inspections with the help of a Risk Management Report.
EagleView property measurements are based on high-resolution aerial imagery captured by manned aircraft.
The georeferenced and actionable imagery provides far greater detail than satellite images can display, adding precise and useful data to any insurance workflow.
With pinpoint accuracy, reliability, and individual and batch ordering capabilities, EagleView has supplied the top national insurance carriers with property data since 2008.
Who else needs to know?
Loop in a colleague via email or send them a link