Make Confident Decisions Using EagleView's Aerial Imagery
EagleView Cloud is our new aerial imagery and software service that helps users make informed and timely decisions.
For county and local governments that want to work efficiently and use analytics, EagleView Cloud delivers clear imagery, precise measurements and convenient property analysis tools.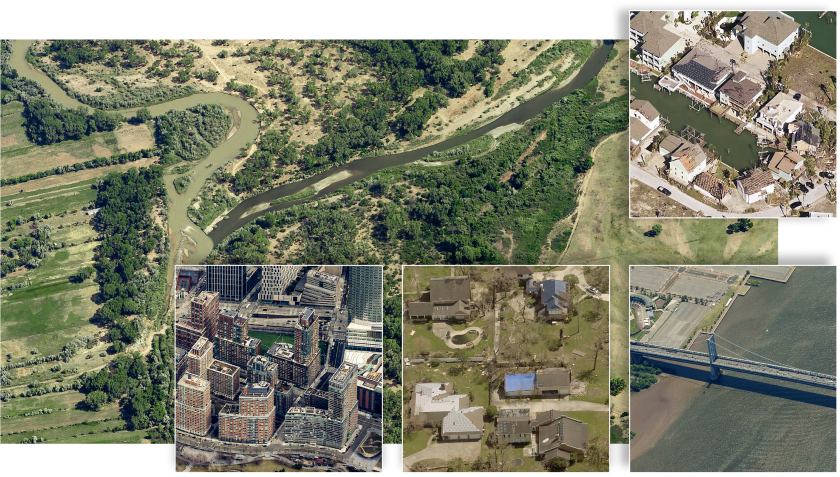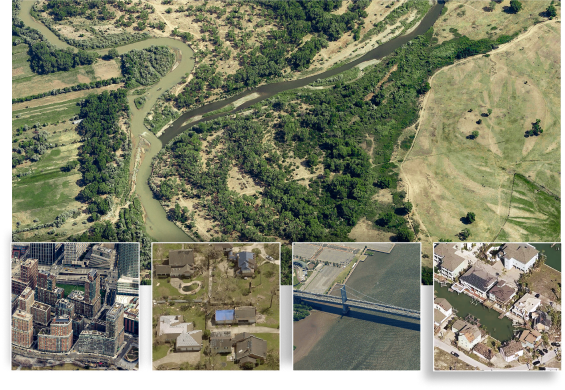 What Is Included?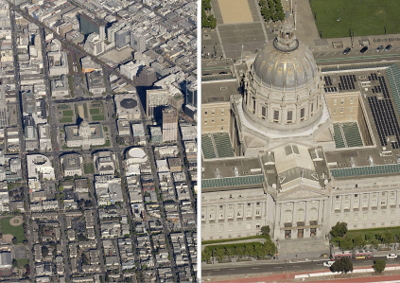 High-Resolution Imagery
See buildings from above and all sides with natural-looking imagery.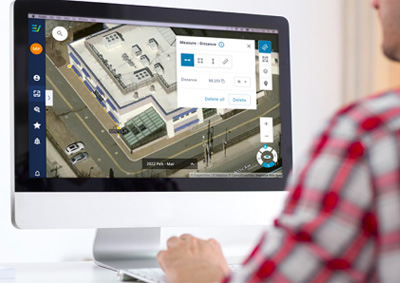 Web-Based, Intuitive Software
Analyze buildings and land with easy-to-use viewing and measurement tools, delivered through a secure, cloud-based environment.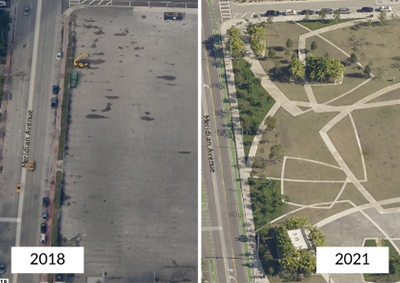 Image Archives
View recent oblique imagery plus all historical ortho images.
Imagery Enhancements Available

High-Resolution Aerial Imagery
Choose imagery that meets your needs with GSD options ranging from 1-inch to 6-inch.

Image Delivery Frequency
Select bi-annual, annual, or biennial oblique images. Schedule extra ortho images as needed.

Historical Archives Access
Retrieve oblique aerial images dating back four years or more.

Disaster Response Program
Pinpoint disaster areas to aid in rescue and reconstruction.
Additional Visualization and Analytics Tools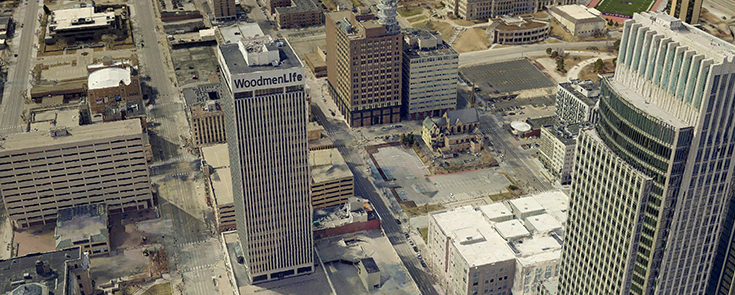 3D Mesh
View buildings and cityscapes in a three-dimensional environment while using tools to measure distance, height, and area.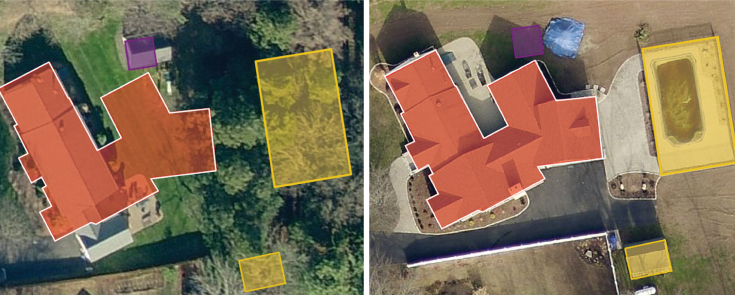 ChangeFinder
Automatically detect property changes from year-to-year, making property assessments easier and faster.
Benefits by Departments

GIS
Combine aerial imagery from multiple angles with GIS data.

Public Safety
Improve police and fire department response times and prepare for emergencies and natural disasters.

Public Works
Remotely inspect and analyze infrastructure including roads, bridges, and buildings, reducing field visits.

Tax Assessment
Conduct accurate assessments and analyze more properties in a shorter amount of time.
Start Using EagleView Now
See our aerial imagery and software in action.