January 12, 2015
Case Study: A Clear View of a Utility's Transmission System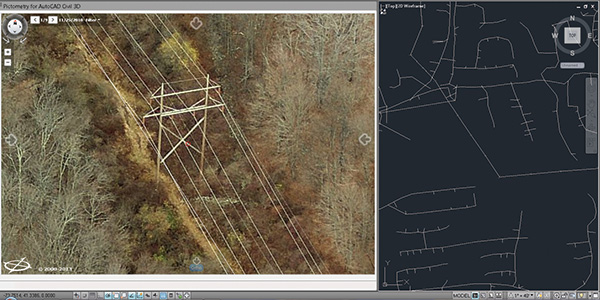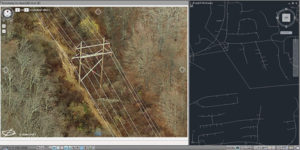 A prominent international gas and electric utility company that serves the northeastern United States turned to Pictometry® imagery provided by EagleView® Technologies for solutions in their struggle to effectively validate assets. The company has thousands of transmission towers and more than 2,800 miles of overhead lines to accurately classify in order to ensure proper maintenance and avoid interruptions in service to customers.
Although they all perform the same function, the transmission towers that support overhead lines are not uniform throughout the network. Some are made of wood, while others are formed from steel lattice work or tubular steel poles. According to the company data manager, "This patchwork is a result of varying ages and geographic locations. For example, in Massachusetts it's easy to get wood poles, but in New York it's a little tougher."
The different composition makes accurately classifying towers essential. Just as you wouldn't maintain a wooden fence the same way you would a metal one, the towers must be handled differently in terms of maintenance, allocation of costs and replacement schedule.
Having undergone several mergers over the last six years, the company needed to organize its information and incorporate existing as-built records about the types of towers into its Smallworld geographic information system (GIS). A project team comprised of an internal project manager, a contractor project manager and six GIS contractors was assembled but the group quickly discovered the project was much more challenging than anyone had anticipated.
Not only were many of the records in the form of old CAD drawings, many more were simply missing or had never actually been acquired during the mergers. Four months into the effort, the team found their $650,000 budget was exhausted, and only 30 percent of the towers in the network were classified. The remaining 70 percent were either unknown or had conflicting data.
The company decided to turn to web-based orthogonal imagery — top-down aerial photographs that have been geometrically corrected to reduce distortion — to fill in the data gaps.
Find out how Pictometry imagery from EagleView helped this utility company.