May 13, 2022
Ask Mayfield Anything: Integrating Technology and Software to Streamline Solar Project Workflow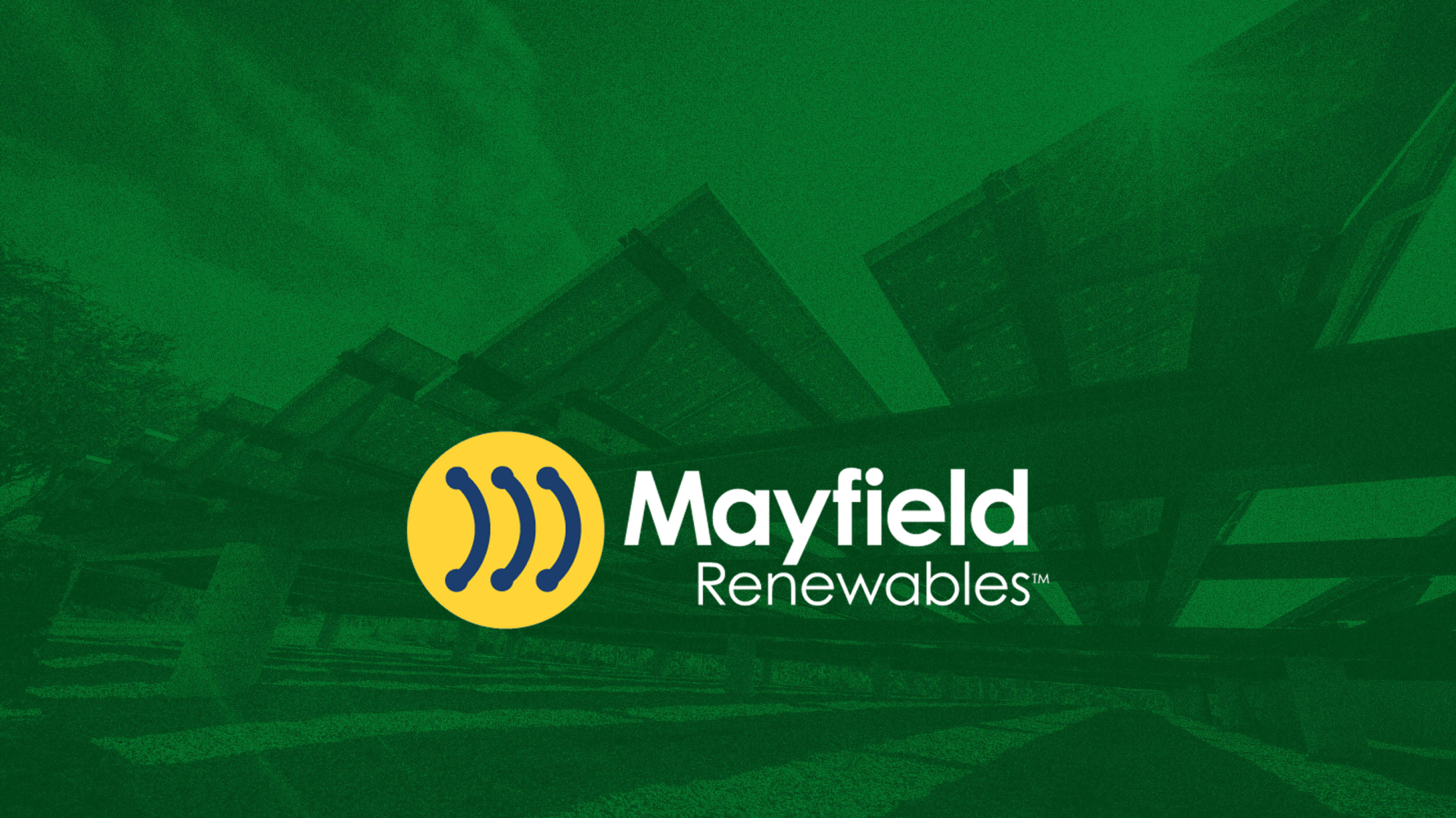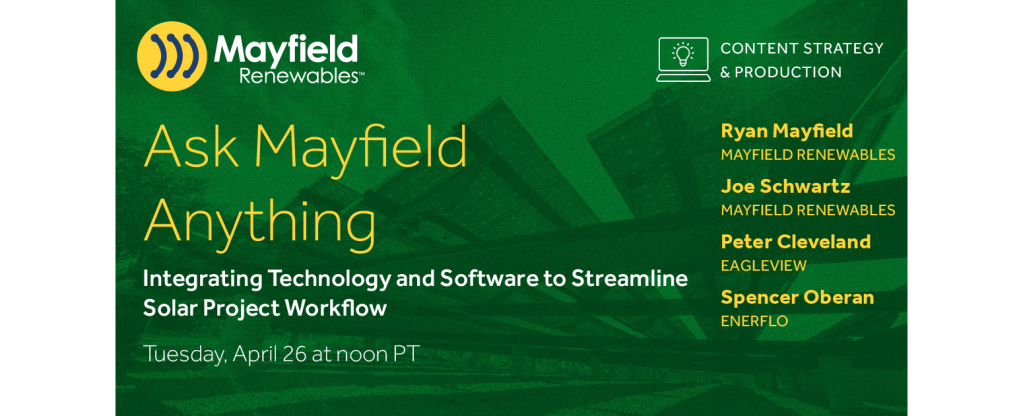 What if your PV system designs could be just as accurate at the point of sale as the final designs you use for applications and planning activities? What if you could seamlessly integrate this functionality with the other essential software tools you use during the solar project workflow cycle?
In this edition of Ask Mayfield Anything series, Ryan Mayfield and Joe Schwartz were joined by Peter Cleveland from EagleView and Spencer Oberan from Enerflo. The group discussed opportunities to integrate technology and software to optimize solar project workflow, reduce project timelines, drive out softs costs, and enable businesses to scale.
We talked through some of today's most prominent solar challenges:
Increasing soft costs
Scaling in the face of labor shortages
Long project timelines
Check out the full discussion in the video below.
If you are interested in learning more about how EagleView can help you streamline your workflow and reduce your costs, let's start a conversation.