October 16, 2023
How Aerial Imagery Can Help You Scale by Providing Value to Solar Projects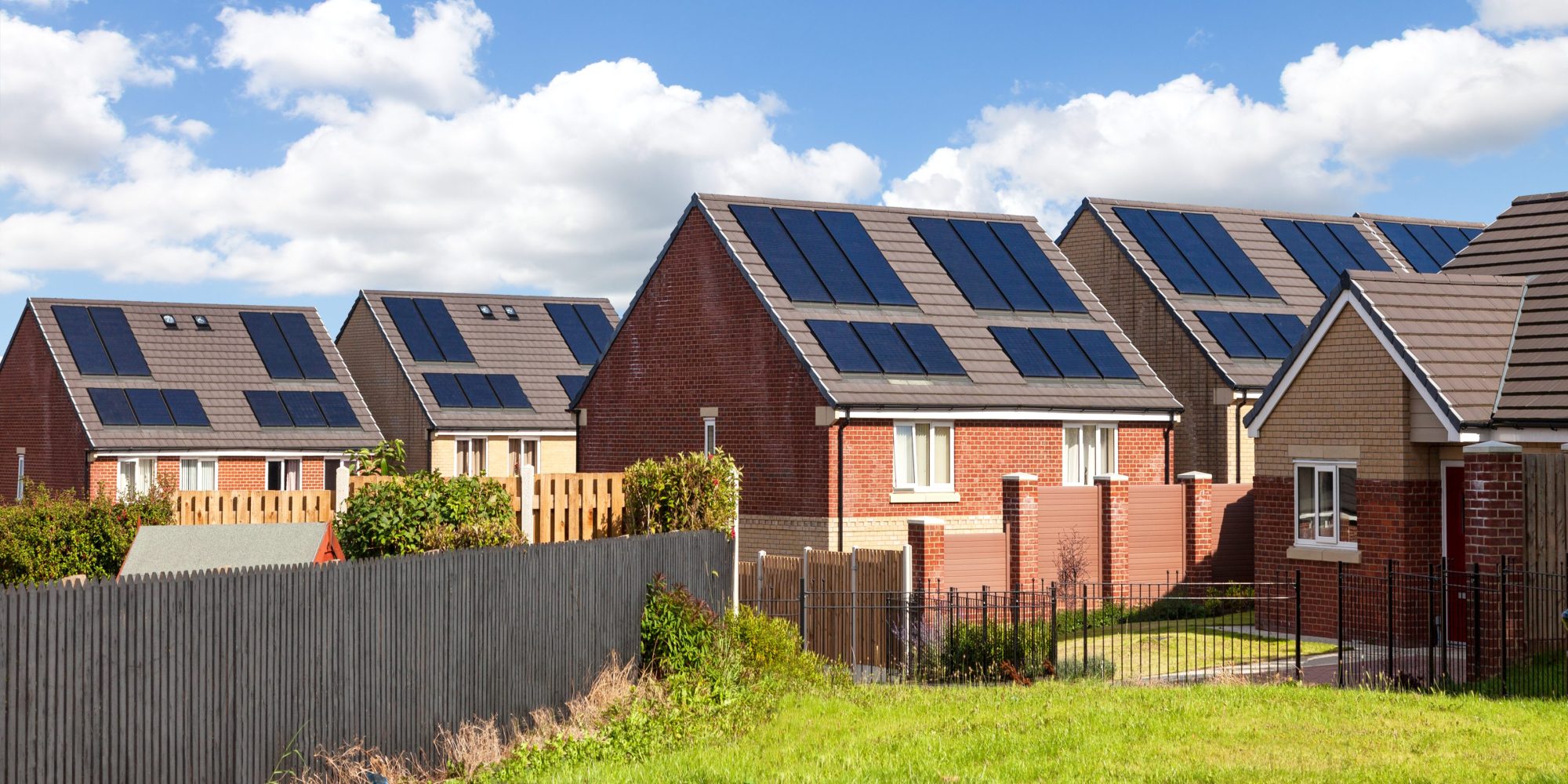 As the solar industry continues to thrive, businesses are seeking innovative solutions to stay competitive and scale their operations. At EagleView, we believe that aerial imagery holds the key to unlocking untapped potential and delivering immense value to solar projects. In this article, we will explore how our advanced aerial imagery solutions can help you drive growth, enhance efficiency, and make informed decisions for your solar ventures.
Maximize Efficiency During Site Assessments
One of the crucial steps in any solar project is site assessment. With traditional methods, this process can be time-consuming and costly, leading to delays and potential inaccuracies. However, EagleView's aerial imagery offers a game-changing alternative. EagleView has over 1 Billion images in our database, with all high-resolution images which provides an incredibly detailed view of the site, enabling you to identify the ideal locations for solar panel installations without having to spend as much time on site visits. Time saved on each site visit allows you to reinvest that time into other jobs, expanding your capacity to do more business.
Precise Site Assessment for Optimal Planning
Solar design demands precision. Every inch counts when determining the most efficient placement of solar panels to capture the maximum amount of sunlight. With EagleView's TrueDesign™, you can access precise measurements and 3D models of the site.
Our imagery data allows you to perform shading analysis, assess obstructions, and optimize solar panel placement. This level of precision ensures that you design a system that maximizes energy production, leading to a better return on investment for the homeowner and increased project viability. The accuracy you get with EagleView's aerial imagery means fewer change orders and cancellations, lower soft costs, and better profit margins at every stage of the process.
Streamlining Design and Proposal Processes
Efficiency is paramount in scaling any business, and that's where EagleView's aerial imagery shines. Our technology allows for rapid data acquisition, enabling you to start project planning sooner. The accuracy of our aerial imagery streamlines design iterations, minimizing costly errors and revisions. By expediting each phase of your solar project, you will experience improved cost efficiency and faster time-to-completion. EagleView's aerial imagery provides install-ready accuracy at the proposal stage.
Conclusion
As the solar industry continues to experience rapid growth, leveraging the power of aerial imagery has become a necessity for businesses aiming to scale and thrive. At EagleView, we are committed to providing innovative geospatial solutions that empower solar projects with precise site assessments and streamlined processes.
EagleView's aerial imagery offers the scalability you need to take on more projects without compromising on quality. Whether you are developing residential, commercial, or utility-scale solar installations, our technology adapts to your requirements, empowering your growth and success. By incorporating EagleView's aerial imagery into your solar ventures, you can unlock new opportunities for growth, ensure optimal project planning, and improve operational efficiency.
Embrace the future of solar project management with EagleView and soar to new heights in the renewable energy landscape.
To learn more about how EagleView's aerial imagery and solutions can help you scale your solar business, contact Eagleview today!