October 1, 2021
Selling Solar Panels: The How, Why, And Where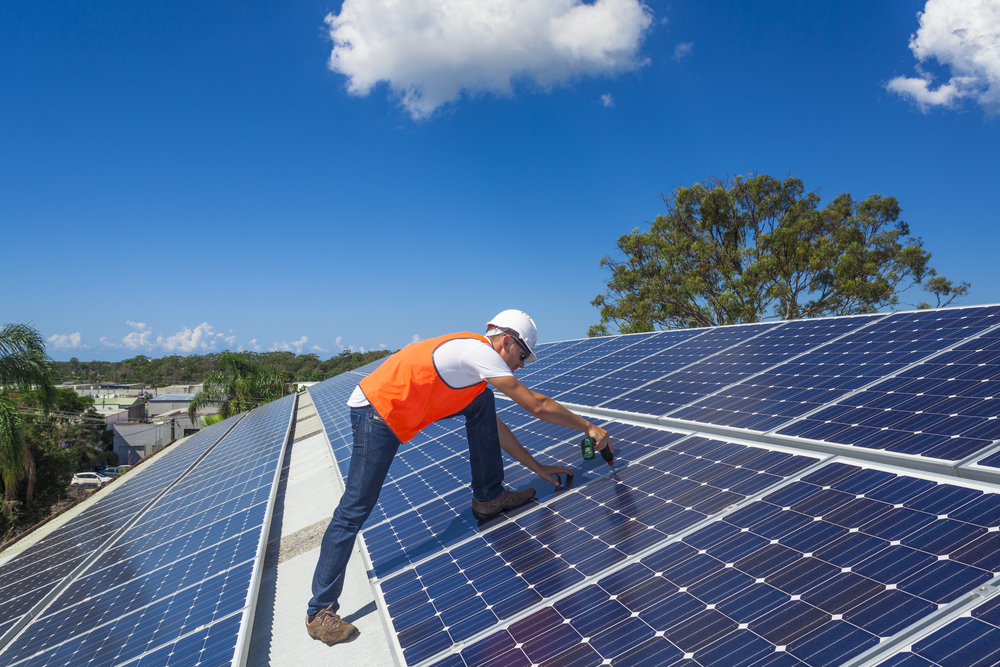 The solar market is booming right now. In Q2 2021, the U.S. installed 5.7 GW of solar capacity, a 45% increase over the second quarter of 2020 and the largest Q2 ever recorded.
With these additions, the U.S. officially surpassed 3 million installations — the vast majority of which are residential systems. Plus, solar accounted for 56% of all new electricity-generating capacity added in the U.S. in the first half of 2021.
So if you're thinking about getting into solar, now is the time. In this guide, we'll cover everything you need to know about selling solar panels, including the how, the why, and the where to do it.
Let's get started.
Why bother selling solar panels in the first place?
According to the Solar Energy Industries Association (SEIA), the pace of solar installations across all market segments has been steadily increasing over the past decade. Check out these 3 reasons why it's worth your while to get into the solar game:
Reason #1: Falling prices equals growth
One of the biggest strikes against solar for the past several decades has been the cost. But that's all changed. The cost to install solar has dropped by more than 70% over the last decade, leading the industry to expand into new markets and install thousands of systems across the U.S.
Specifically, an average-sized residential system has dropped from $40,000 in 2010 to roughly $20,000 today (both are pre-incentive prices). And recent utility-scale prices range from $16/MWh – $35/MWh, meaning solar is now competitive with all other forms of electricity generation.
Reason #2: Solar is leading in new electric capacity additions
In 2020, 43% of all new electric capacity added to the grid came from solar. This is the largest share in history and marks the second year in a row that solar has added the most capacity to the grid compared to other sources.
And it's no fluke. Solar has ranked 1st or 2nd in new electric capacity additions in the last 8 years — increasing its share of total U.S. electrical generation from just 0.1% in 2010 to nearly 4% today.
Reason #3: It's now a 50-state market
For years, the state of California dominated the solar market with over 8 million homes powered by solar. But other markets are expanding rapidly and in 2020, other states reached their largest share of the market than at any point over the last decade.
Data from the SEIA shows that rapid growth in Texas and Florida has led to this shift. In fact, Texas now ranks highest in terms of growth projection with 26,995 MW expected to be installed over the next 5 years.
And Florida ranks #3 (right behind California) with 12,046 MW of growth expected over the next 5 years. As prices continue to drop, more and more states are expected to increase their share of the national market.
And now that you know why you should sell solar panels, here's the how.
How to start selling solar panels
If those reasons have you wondering how to get started, here are five steps to take right away.
Where to sell solar panels
Now that you know the why and the how, it's time to get in front of customers. Here are great 5 places to sell solar panels.
1. Door-to-door
Going door-to-door is a great place to start selling solar — even though it might sound a bit old-fashioned at first.
Take Vivint, the home security company, for example. Vivint entered the solar market way back in 2013 and canvassed entire neighborhoods, door-to-door, quietly amassing a 9% share of the U.S. residential solar installation market in just two years.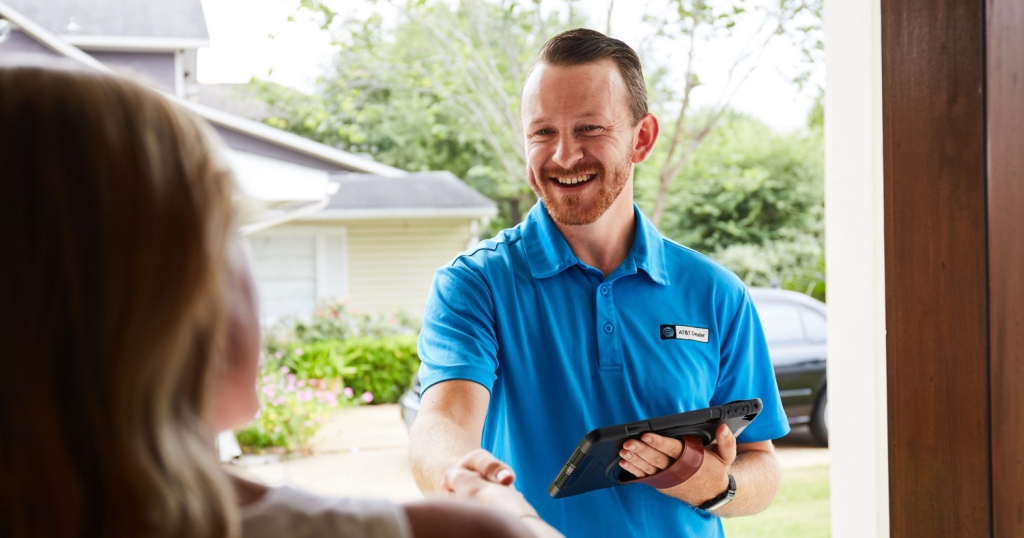 One of the reasons going door-to-door is so effective is that your salesperson can see the homeowner's roof and answer questions the homeowner has in real-time.
Another benefit of being able to see the roof is that your salespeople can prioritize "roofs with promise." Experienced California solar salesman, Matt Fox, explains that a prospective client should have a roof that isn't falling apart, isn't too shaded, and doesn't have too many vents.
"What you want is a big, open plane without a lot of obstructions," he told Sierra, the national magazine of the Sierra Club.
2. Targeted online communities
These days, you can find like-minded communities online for just about any interest or niche — including solar energy. For solar companies, these solar communities are a great place to soft sell your business.
After all, the people in these communities are already sold on their idea of using solar to generate power and are looking forward to using it. This means selling to them is typically easier because you don't have to sell them on solar energy itself, freeing you up to focus on the value your particular business brings compared to the competition.

One of the best ways to approach this strategy is by joining the communities and providing your insight and expertise for free. Then, when members are ready to install or someone asks them for a recommendation, they'll likely remember you. You can also reach out directly to people in these groups who ask questions like "Does anyone know a good solar installer near me?"
Here's a list of popular online forums that you can check out:
Simply Solar
Energy Matters
Reddit Solar News, Reddit Solar Energy, and Reddit Solar Power.
3. Local Google and Facebook Ads
Another good place to sell solar online is through Google and Facebook ads. Using these platforms, you can run ads aimed at people actively shopping for solar. You can do that using the following tools in Google Ads:
In-market: Show ads to users who have been searching for products and services like yours.
Remarketing: Target users that have already interacted with your ads, website, or app so that they'll see your ads more often.
Content keywords: Show ads to users who are searching on Google for specific keywords or phrases (e.g, solar panel companies near me).
Topics: Target ads to multiple pages about certain topics (i.e, solar energy). Topic targeting lets you reach a broad range of pages on the Display Network.
Placement: Show ads on specific websites that potential customers are visiting (like directories).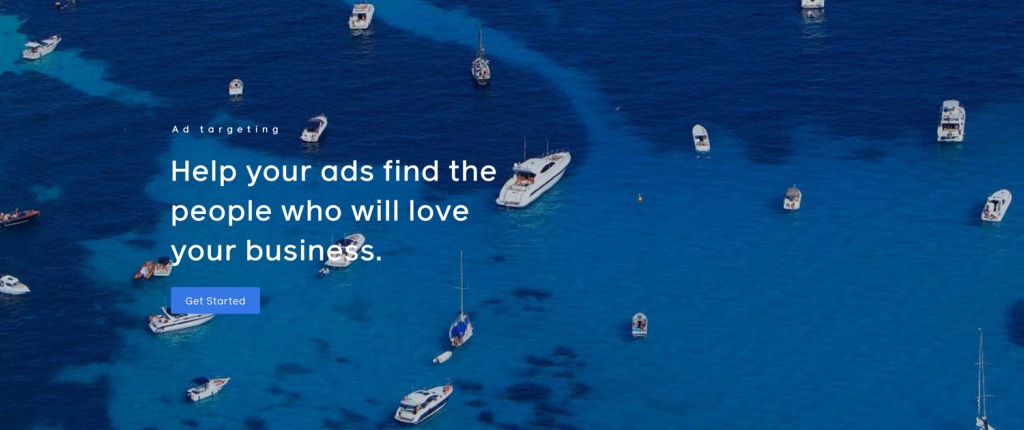 On Facebook, the platform will automatically show your ads to people who are most likely to find them relevant. But you can further target your ad delivery with 3 audience selection tools.
Core Audiences: Define an audience based on criteria like age, interests, and geography/location.
Custom Audiences: Get back in touch with people who have previously engaged with your business, online or offline.
Lookalike Audiences: Reach new people whose interests are similar to those of your best customers.
4. Facebook groups for homeowners
You can use Facebook groups in two different ways. The first is to join existing groups of homeowners that focus on solar energy — a strategy nearly identical to the previous section about joining online communities.
The second way is to start your own Facebook group. With this strategy, you'll want to be extra careful not to try to sell your product since it's your own group. You're playing the long game with this strategy.
With that in mind, you should only post helpful and relevant information, answer questions, and offer expertise. The goal is to help group members solve their problems without being overtly salesy or sleazy.
5. Customer referrals
As with any business, existing customers are a great place to go to generate more sales. And when it comes to big, expensive products like solar panels, existing clients are typically more motivated to refer.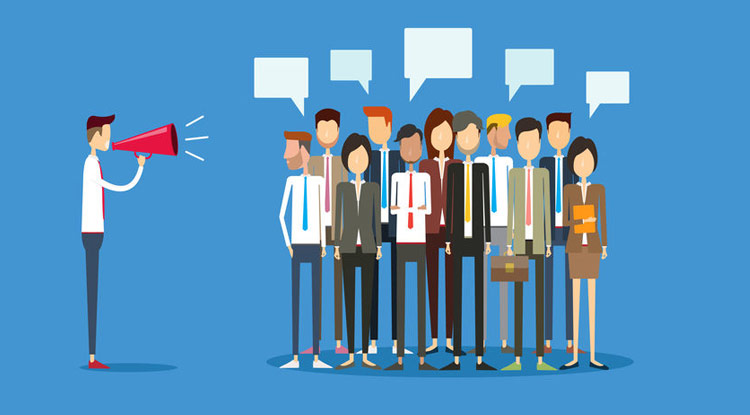 After all, people have to front a lot of money to install the panels and they're going to be motivated to earn anything back on it that they can. Plus, existing customers will have a relationship with your company for decades, possibly resulting in multiple referrals if you make it worth their while.
Incentives like discounts or cash rewards are great motivators, especially if you offer tiered rewards for sending multiple solar leads. If a customer knows they will earn more with every referral, they will be more likely to send more your way.
FAQs on selling solar panels:
What does it take to sell solar panels?
To sell solar equipment, you just need to be prepared and understand the why, how, and where. Here's a quick recap:
Why bother?
Falling prices equals growth.
Solar is leading new electric capacity additions.
It's now a 50-state market.
How to start?
Learn what makes people buy solar panels.
Decide who you'll be selling to (commercial vs residential).
Get certified and register your business.
Know how many panels your customer will need.
Figure out where you'll get supplies.
Where to sell?
Door-to-door.
Targeted online communities.
Local Google and Facebook ads.
Facebook groups for homeowners.
Customer referrals.

Is selling solar panels hard?
Thanks to the rising popularity of solar energy in the U.S., it's not really a hard sell anymore. In fact, a Pew Research Center survey from 2019 found that 46% of U.S. homeowners had given serious thought to adding solar panels to their homes in the past year.
Want to sell more solar panels? EagleView can help you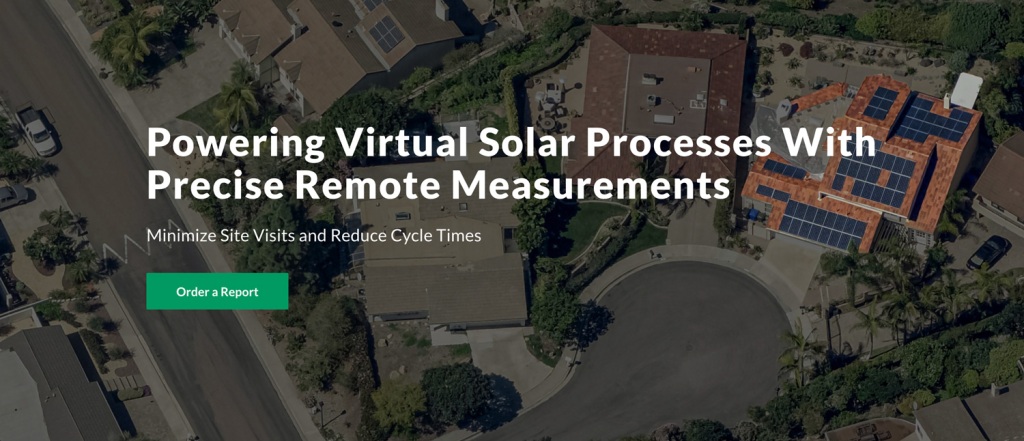 How contractors improve close rates using EagleView
Eagleview's remote aerial imaging helps solar installers close deals faster because you don't have to get someone up on the roof first.
Jake Wachman, VP of Software at SunPower, explains that "EagleView reports help us to eliminate in-person site surveys and shorten project lifecycles by up to two weeks. Everyone wins: homeowners go solar faster, our dealers avoid an additional site visit, and we reduce project overhead."
What EagleView does to help
EagleView compliments or eliminates your site survey process, delivering the external property data you need to plan a solar project quickly. We help contractors with the following:
Comprehensive remote measurement solutions, including pitch, azimuth, and remote shade analysis.
Design solutions that allow you to create precise digital models instead of drawing over 2D images and estimating the size and location of obstructions.
Determine optimal panel placement for energy production based on solar access values derived from sophisticated shade analysis.
Create proposals, permit sets, and project plans faster with digital file exports for popular design programs.
Sell solar panels fast!
Try EagleView's aerial imagery tool to get fast, accurate roof measurements — no ladder required. Learn more about EagleView's imagery tool.