July 24, 2023
Solar Data Solutions: How To Use Solar Data Tools For Your Next Project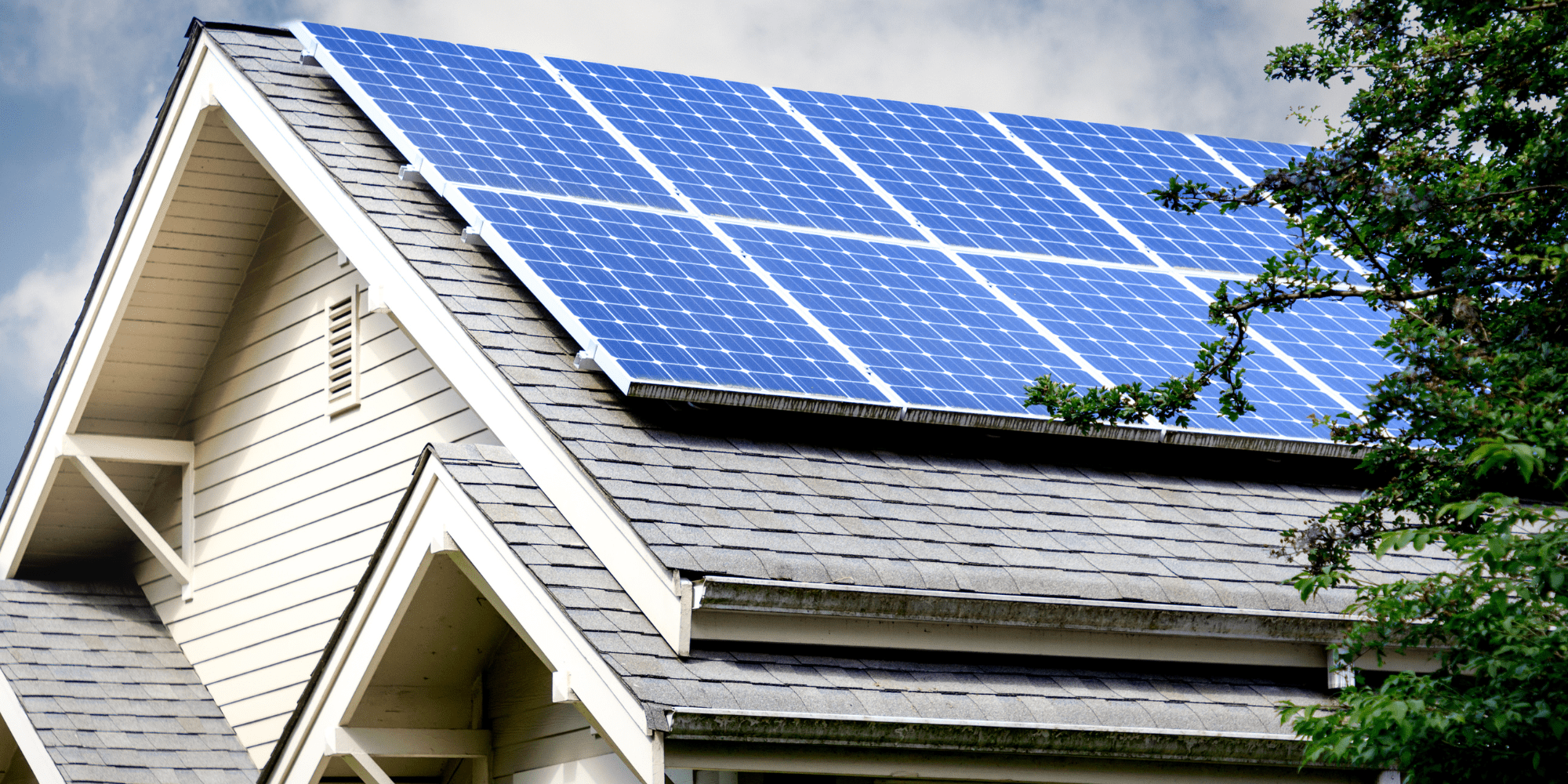 One of the first steps any solar professional needs to take in order to prepare a photovoltaic (PV) system proposal is to gather accurate solar data. You have several choices when it comes to collecting the information you need. Choosing the right one can be the difference between securing a contract or losing an installation job. Incredibly, a jaw-dropping 68% of lost solar installation jobs come from changes in orders. When data is inaccurate and unreliable, homeowners' time and money are wasted. They can get frustrated with the process and cancel the job. The best solar data tools utilize cutting-edge technology to get the measurements you need quickly, efficiently, and, most importantly–accurately. Every solar professional should be accessing the best solar data tools available in order to successfully see PV system installations all the way through to completion. Ultimately, this leads to overall customer satisfaction as well as an increase in your ability to scale your business.
How Can Solar Data Assist with My Next Home Project?
Solar data is important because it provides vital information on how PV systems can save energy costs and give homeowners the best bang for their solar-seeking buck. If a PV system can't generate enough energy to offset the cost, then what's the point of installing it in the first place? Solar energy needs to be utilized as efficiently as possible in order for homeowners to feel confident that their money is being put to good use. The only way to achieve that is through accurate solar data. It informs solar professionals and homeowners alike on how best to enhance the roof space, thereby maximizing the power of the sun.
Benefits of Solar Data
There are two primary solar data measurements that will inform the entire process of the PV system design and, thus, its installation: Solar Access Value (SAV) and Total Solar Resource Fraction (TSRF).
Solar Access Value (SAV) is a measure of how much sunlight reaches a solar PV system. It's important to account for direct and indirect irradiance–solar output from the sun– as well as the impact of shade. SAV solar data is reported as a percentage. 100% is full solar radiation, not affected by shade.
Total Solar Resource Fraction (TSRF) is an efficiency rating that factors in the SAV as well as the tilt and orientation factor (TOF) for a specific geographical location. Like SAV, TSRF solar data is also reported as a percentage. 100% is TSRF at optimal value. Most solar professionals consider a TSRF value of 75% or greater to be a viable project site.
The value of SAV and TSRF data cannot be overstated. Simply put, inaccuracies in these solar data numbers can sink a solar installation business. Getting the solar data right will not only make your solar installation a success, but it will also give you the ability to scale your business.
Here are 4 important benefits of accurate SAV and TSRF figures:
Optimal PV System Design
Helps solar professionals determine the best placement of solar panels within PV systems to maximize energy production.
Improves Financial Projection Modeling
Accurately estimates the total energy production of the PV system. This allows homeowners to properly gauge and anticipate the cost as well as the savings of utilizing their PV system for energy. Remember–reducing energy costs is the main reason homeowners signed up for this.
Exact Equipment Selection
Accurately and efficiently helps in determining how much or how little equipment is necessary to harness optimum solar energy. With precise data, ordering hardware is done right the first time. There will be no second-guessing the data and ordering more material down the road. Another win for customer satisfaction.
Customer Satisfaction
Speaking of consumer satisfaction, if your solar data analysis holds true, once the PV system is up and running, homeowners will be impressed that your product delivered exactly as promised.
4 Steps to Utilizing Solar Data
With EagleView Solar Data Solutions, it's quick and easy to place a solar data report order for the property in question. No need to visit the site, climb a ladder, or build a 3D model yourself.
Step 1
Order a report by entering the property address requiring solar data collection. EagleView's large geospatial data and imagery library encompasses 94% of the U.S. Population. It's highly likely the imagery you need is available. EagleView's imagery includes both top-down (ortho) and side-angled (oblique) views for complete remote visibility. You can also place orders easily by using the EagleView App with both Android and iOS compatibility.
Step 2
Choose the solar data tool EagleView Informed Advance. It provides guaranteed accuracy for roof dimensions and obstructions, an accuracy level greater than or equal to 98% for SAV and TSRF. Shade data is validated by DNV.
Step 3
Submit your order! By skipping the unnecessary trip to the property, you save time, money, and, most importantly–inaccurate measurements.
Step 4
Receive your report with complete and accurate solar data in a variety of formats which can be directly imported into CAD software.
Eagleview Solar Data Solutions
With the ability to gather complete roof measurements, Total Solar Resource Fraction (TSRF), and Solar Access Values (SAV), EagleView's Solar Reports secure the foundation for your solar planning and design processes. Fast, efficient, and highly accurate, solar professionals are able to validate and verify pre-designs without having to get on the roof and measure, re-measure, and re-measure again!
Eagleview Inform Advanced
EagleView Inform Advanced is designed to streamline solar business processes with end-to-end solutions. From sales to system design and from plan and permit sets to installation, EagleView Inform Advanced covers the entire cycle of the installation process and allows contractors to create a proposal based on accurate, final-design quality measurements. There is no further need to follow up with a visit to the job site to make any measurement corrections.
Accurate Measurements Streamline your site verification process with precise measurements and 3D models derived from EagleView's high-resolution aerial imagery, all delivered to you remotely
Generate Plan Sets Faster Start your planning process with a CAD file, including roof diagrams in a variety of formats, ready for panel placement.
Install High-Performing Systems Design with confidence using accurate dimensions, obstructions, and shade analysis based on an average of 15,000 extracted data points.
EagleView Inform Advanced Features
Roof geometry with 3D models
Pitch
Line Classifications
Azimuth
3D roof obstructions
DXF, JSON, XML, and PDF formats
Shading analysis for optimal panel placement and system
Precise Total Solar Resource Fraction (TSRF)
Verified Solar Access Values (SAV)
Are you looking to go beyond solar data collection? Contact EagleView to learn more about how EagleView Solar Solutions can provide other great application programming interface (API) methods to allow for varying levels of customization.