January 30, 2020
EagleView launches new app to help roofing contractors win more projects and grow their business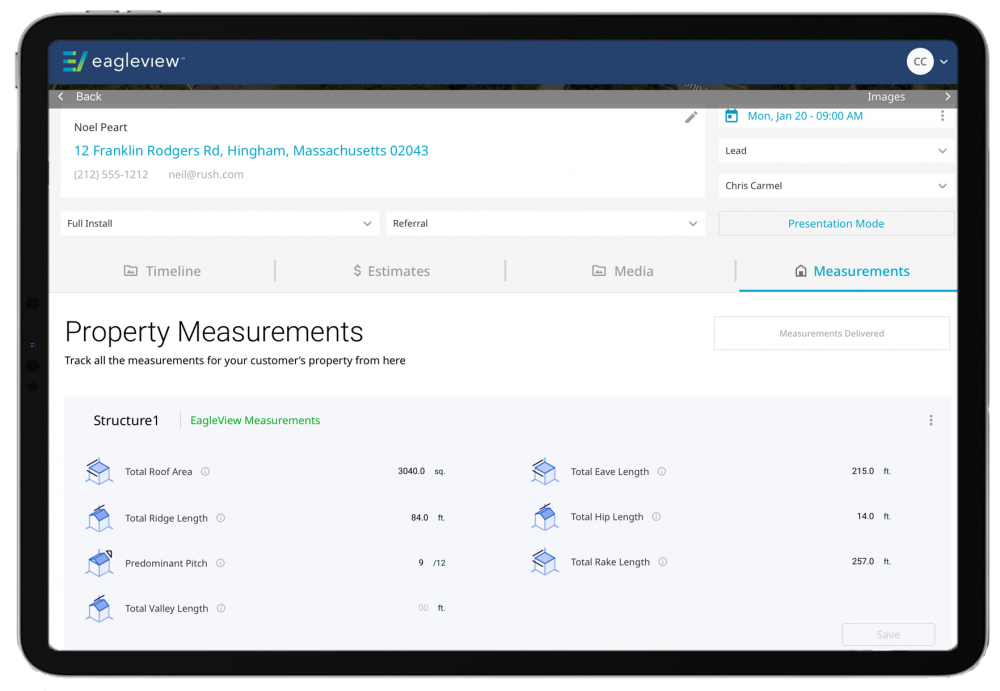 Here at EagleView, we're constantly pioneering technology that will allow our customers to do their work more efficiently, accurately and profitably. In the construction industry, many roofing contractors provide estimates for their customers by hand-measuring roofs and writing up the results. This process can be time-consuming, costly and dangerous.
In an industry that relies on the experience of seasoned contractors to get measurements right the first time and bidding out jobs quickly, it can be ineffective to spend time and resources on training new employees. With nearly half of contractors converting 40% or less of their proposals to contracts, we knew there had to be a better way.
Today, EagleView is excited to introduce the EagleView Works™ app to help roofing contractors deliver accurate estimates, present impressive proposals and provide the precise information needed to win proposals and complete projects profitably.
The app, which runs on iPad tablets running iOS 13 or higher, gives salespeople – experienced or not – the ability to quickly prepare professional proposals that will impress homeowners. Using the app, salespeople can walk through material selections, 3D visualizations, real-time estimates and can even close deals on the spot by capturing an e-signature.
EagleView's patented high-resolution aerial imagery and automated measurements integrate through the app to get accurate property data with same-day turnaround. Works is faster, safer and more consistently accurate than sending someone to the home to do measurements.
With the analytics dashboard, contractors can manage leads, track conversion rates and stay on top of their revenue, spurring business success and growth. The Works app is a modern tool for contractors that simplifies roof purchases for all parties involved.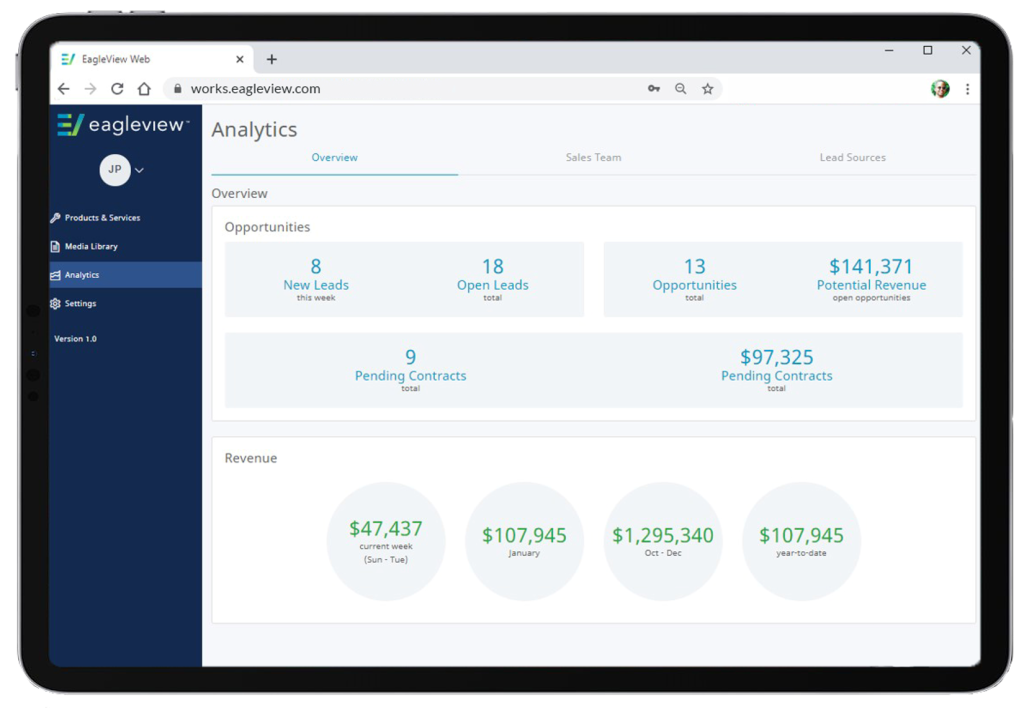 EagleView will be participating in the International Roofing Expo (IRE) in Dallas, Texas, from February 4-6, where employees will be onsite to answer questions about Works, provide demos and explain how the app can help contractors easily create proposals. Make sure to visit Booth #2415 at IRE to get a sneak peek at how your company can use Works ahead of general availability beginning in March.
Following your booth visit, don't forget to attend a presentation by VP of Product Strategy Pete Cleveland, "Getting to Yes! How a Digital Sales Assistant Can Improve Your Close Rates." Pete's session will take place on Wednesday, February 5, from 4:15pm-5:15pm.