February 9, 2016
The Top Five Reasons Joining a Roofing Association Can Benefit Your Business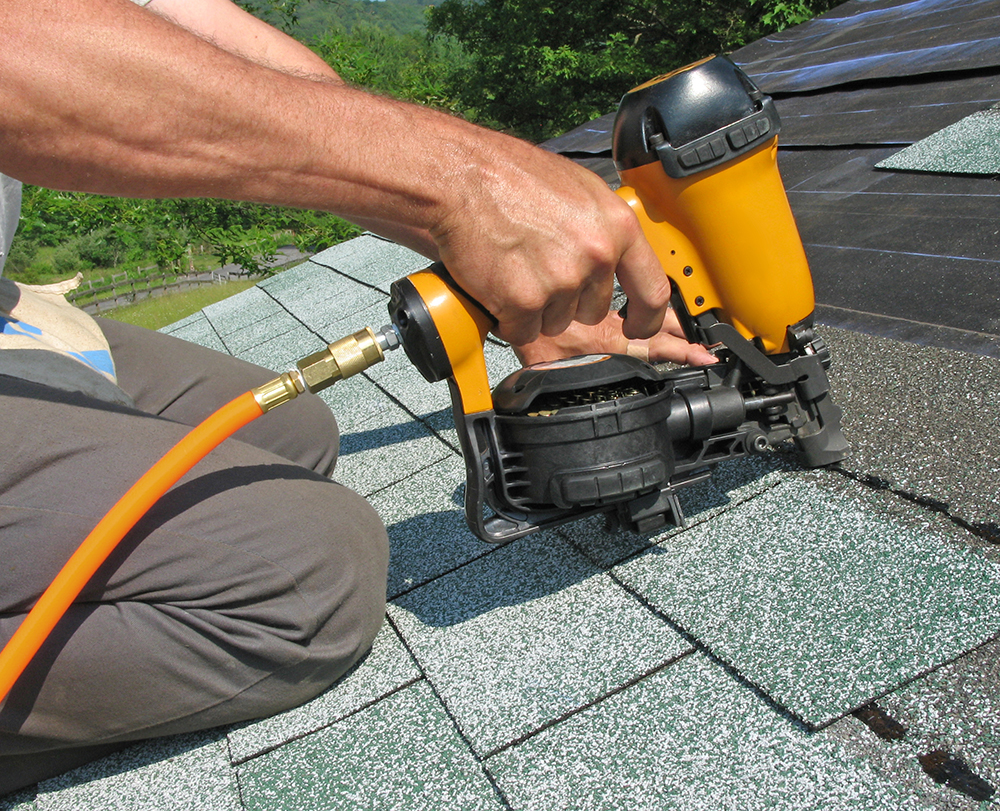 What are industry associations? How much do they cost? What do they do for me? All of these questions are completely relevant to a contractor. You might be thinking, "If I'm doing well on my own, why should I pay to continue doing well?" Here's something to think about: is doing well as satisfying or profitable as doing great?
A common concern many have about associations are the benefits and if joining is worth the investment. Consider an industry association a fraternity of sorts, a brotherhood. You've joined to better yourself and your future, you've paid your dues to learn from your peers, and you're hoping your presence can contribute to the group as a whole in return.
Still on the fence? Here are the top five reasons joining a roofing association can benefit your construction business in the long run.
5. Technical and Safety Issues
We can all confidently say that roofing can be a dangerous job, right? No one wants to work on an unsteady roof or have their employees work in hazardous conditions. Safety is a large concern for every contractor and for that reason, roofing associations are a great way to stay educated on safety issues and any new or changing OSHA requirements.
Through discussions with fellow members of your association, you'll share and hear stories that can lessen the risk of injury on the job, whether that be with safety tips or product suggestions. This type of information is extremely important to know and pass on to other contractors and their employees.
4. Professional Development
Growth is crucial in any industry and roofing is no different. Why stay stuck in a rut or spin your wheels on common problems and challenges other roofing companies have faced and overcome? Many associations provide members the opportunity to attend conferences, webinars and other events to help you grow in your field- and more often than not, at a discounted rate. At events such as these, you'll be introduced to a plethora of thought leaders who are excited to help you open yourself up to ideas you may never have considered before. These tools can help not only yourself thrive in the long run, but your business as well.
Be sure to join an active association with a membership directory and let it be known that you want to involve yourself in that organization. When your name is featured on that list, it gives you more exposure than you had prior to joining. Your business is not only reaping the benefits of continual education, but you're now also promoting its services. By doing this, you're allowing your business to develop too. Talk about killing two birds with one stone!
3. Wealth of Knowledge
Whether you're new to the industry or a veteran, there are always going to be people who you can learn and benefit from. For example: using technology, especially in the roofing industry, can be just as overwhelming as it is useful. Associations are filled with knowledgeable professionals who have most likely experienced the same challenges you are currently undergoing. Using their skill sets is the easiest way to discover new ways to attack your problem head on and to find a creative solution.
We've all been introduced to the term "best practices" because there always seems to be one way that produces better results than another. Becoming a member of a roofing association makes discovering those best practices easier than ever because you have that wealth of knowledge from the industry leaders at your fingertips. Don't be afraid to use that knowledge to your advantage!
2. Competitive Edge
Remember those thought leaders we told you about, the ones you'll meet at events? Those are the ones that will give you the inside scoop, like about the most incredible technology tool that will help you save on every single roofing job, but it's still under wraps and not yet made public. Luckily, you joined the association allowing you to attend that conference and you heard about it first, so you now know to keep your ears open for the release date in the spring. The point is, associations can introduce products to you today that would otherwise take you months or sometimes years to gain awareness.
So you've joined and you have all of this incredible knowledge to put to the test — what now? Do exactly that! Use that tool you just heard about, or change your workflow like that speaker told you to do. All of this experimentation is going to help you determine what works for your business and what doesn't. This is what's going to put you ahead of your competitors. While they're stuck in their traditional ways, you're evolving and learning better ways on how to win that job.
1. Networking
The number one reason joining a roofing association can benefit your business: networking. Picture this: you're standing by the snack table at a trade show your association put together and you start chatting with the person next to you about the crab cakes. Soon enough you're talking about the score of last night's game and you start talking about what you do for a living. Come to find out this person happens be the manager of a roofing supply distributor you've been researching. You now not only have a work connection, but you have a personal connection as well, leaving you with a business opportunity to lower your cost of materials that you wouldn't have had if you hadn't joined the association in the first place.
All of the education and mingling since joining have given you the skills you knew you needed to succeed. You now have the capability to walk up to any prospective customer with the confidence of knowing that you're the best candidate for the job. Customers can tell when you know what you're doing so take that confidence and use it!
There you go: five quality reasons joining a roofing association can benefit your business.