April 21, 2020
Virtual Construction Planning Isn't the Future – It's Now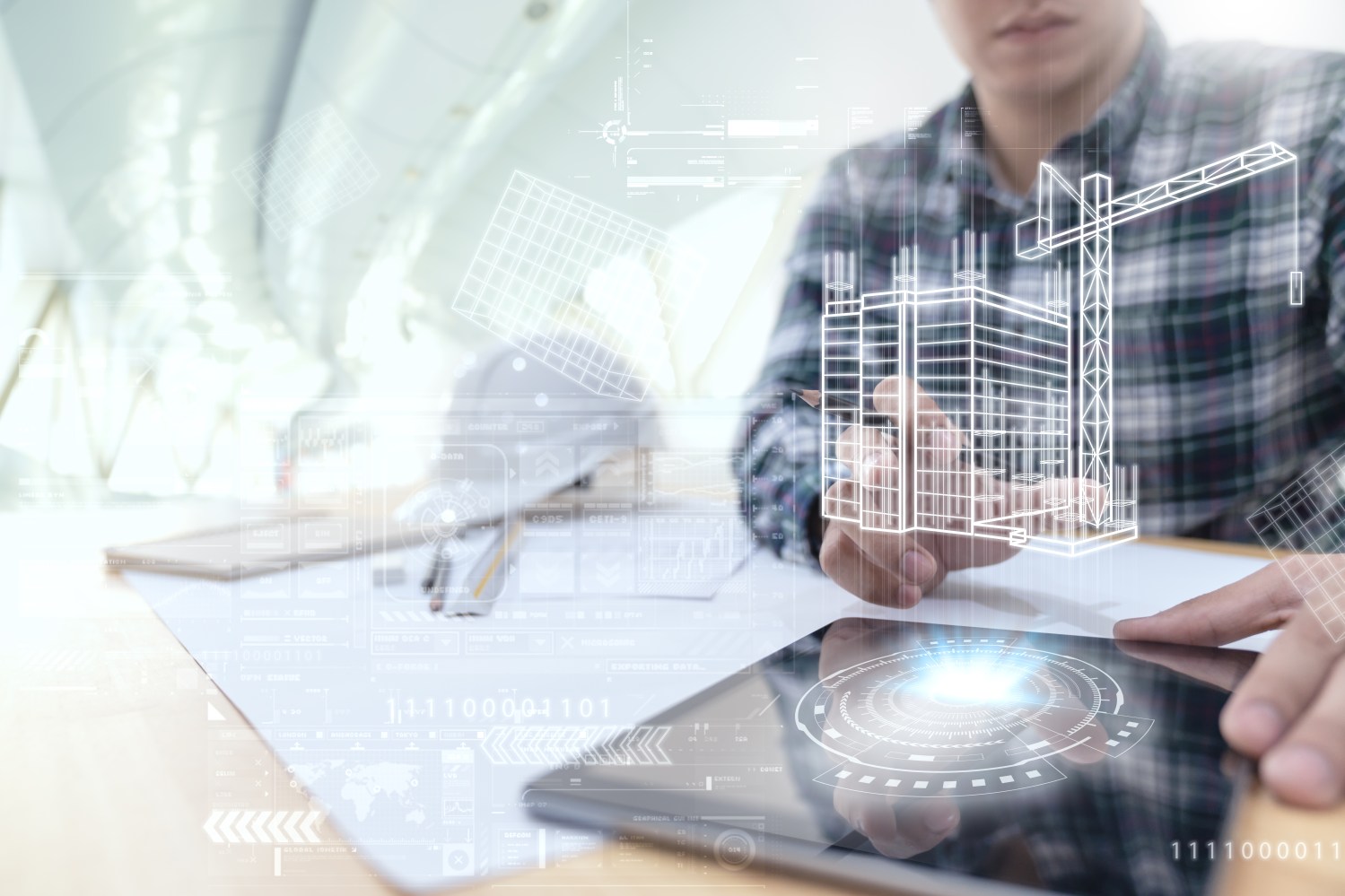 By Pete Cleveland, VP, Product Strategy
In many cities and states across the country, the COVID-19 pandemic has forced contractors to either stop working entirely or find new ways to stay off the job site as much as possible.
Fortunately, helping construction businesses evolve is nothing new to EagleView. We've been helping contractors adopt virtual workflows with remote data for over a decade, enabling them to spend less time on the job site.
The construction workflow can generally be broken into five key stages:
Lead: this includes both generation and qualification of leads
Sales: includes the estimate, the customer presentation and securing a signed contract
Planning: from the design, to the material order, to securing a permit, the planning stage is generally done by a project manager
Install: the actual material delivery and construction work
Close out: final inspection and payment
EagleView property reports fit seamlessly into this workflow, allowing contractors to spend more time focusing on the stages that require finesse and manual labor. Generating roof data from the sky is hands down the most accurate means of data collection – pair that with the best aerial imagery solution on the market, and the result is an accurate and detailed measurement every single time.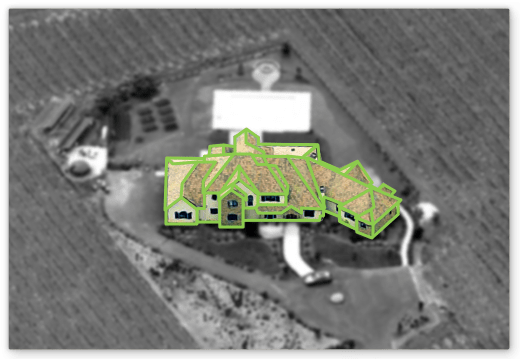 The reports all start with our industry-leading aerial imagery, trusted as the gold standard for accuracy and truth. The imagery itself complements the property reports by providing additional context into the subject property, which is relevant in the leads, sales and planning stages.
Data provided by EagleView reports enables contractors to digitize and virtualize aspects of the first three stages of the workflow – leads, sales and planning – by providing preliminary and final measurements.
Preliminary measurements: Preliminary measurements are critical for both qualifying leads and generating rough estimates, providing basic measurement data of a property to work with early in the process. Measurements obtained via satellite imagery, DIY software or a best guess lack the necessary accuracy and efficiency. However, with a QuickSquares™ report, contractors receive predominate pitch and approximate roof size within 60 minutes of ordering. QuickSquares reports are a great starting point for filling your sales pipeline when business may be slower because they make it easy to quickly determine which leads are worth pursuing.
Final measurements: However, preliminary measurements are only the first step – more detailed final measurements are required to complete the job. Here, contractors can either climb the roof to hand-measure, risking injury and manual error, or they can order an EagleView Premium Report. Premium Reports are our most popular product, leveraging our proprietary aerial camera systems and computer vision technologies to provide the industry standard for third-party source of truth on roof measurement data. This roof data can be used to generate precise proposals, to create an accurate and attractive presentation to the customer, which builds confidence and trust, and to order materials accurately during the project planning stage.
Preliminary and final measurements provided by QuickSquares and Premium Reports give contractors the ability to digitize aspects of several departments across the organization:
Lead stage: sales operations (and sales representatives)
Sales stage: sales representatives
Planning stage: project managers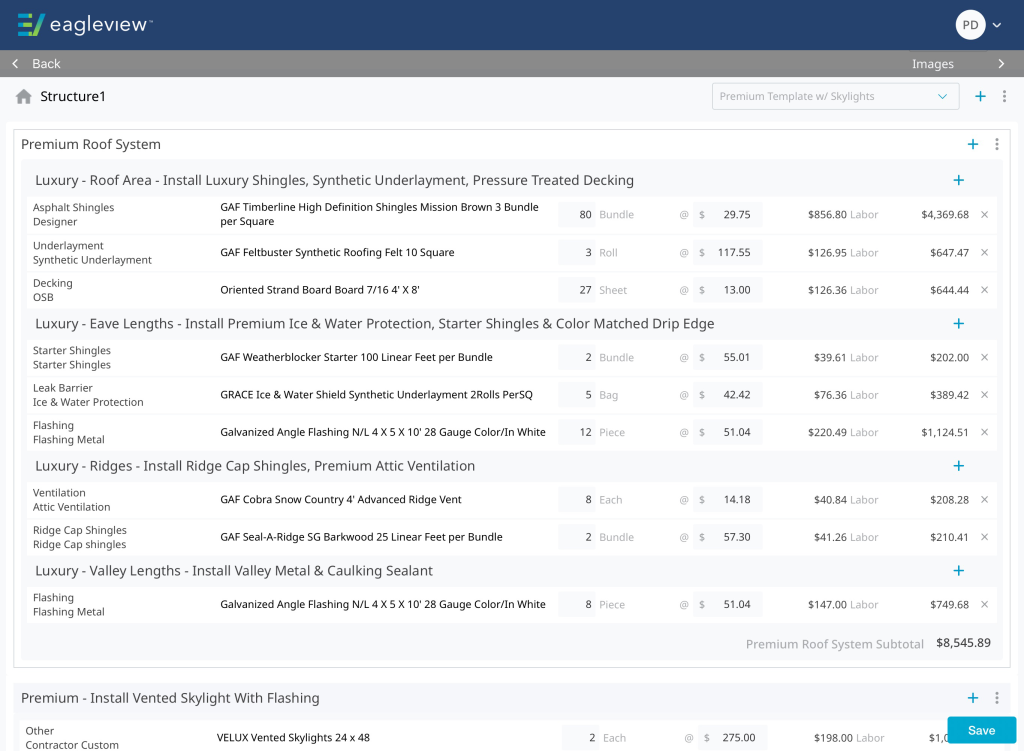 Additionally, the measurements provided by our roof reports enable digitized workflows within EagleView Works™, our digital sales workflow tool designed especially for roofers. From appointment scheduling to accurate proposals with attractive presentations and electronic contracts with finance options, Works unlocks the full potential of EagleView's remote data during the roofing sales process. With Works, the sales process can be completed anywhere and at any time, right up to the e-signature that eliminates the need for a face-to-face closing.
We're all working differently right now, and the last thing you want is to uproot existing systems and implement difficult new processes. That's why EagleView customer service representatives handle the initial setup for you for a fast, painless transition. We help you generate customized proposal templates, enabling your team to generate proposals with ease – with next to no training and onboarding.
Current conditions are challenging. EagleView is here to help you weather the storm and prepare your business to come out on the other side stronger and better positioned to thrive.
For more information on how our digital solutions can help contractors, please feel free to reach out to your EagleView representative or contact us through the website. We'll all get through this together.