April 12, 2021
3 Things We Learned at Win the Storm 2021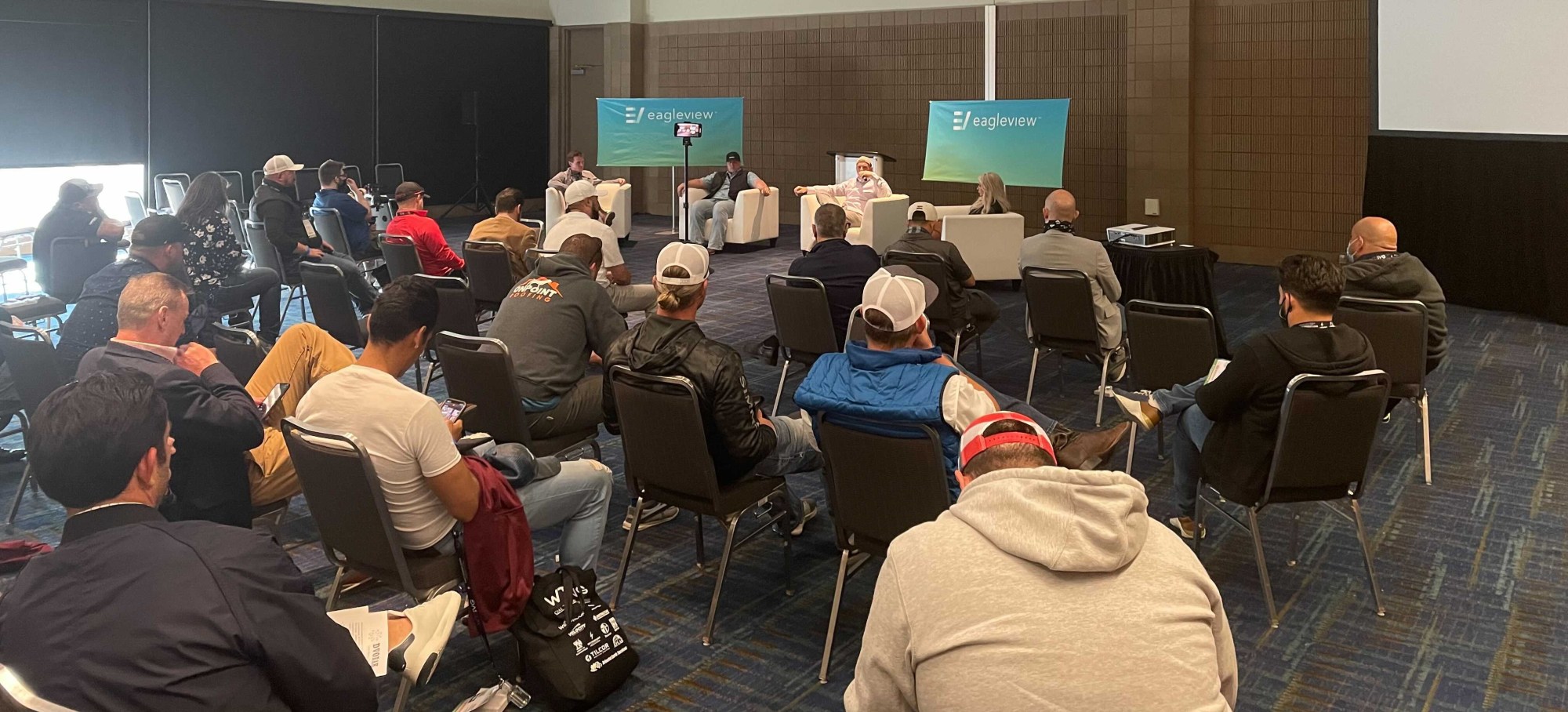 We have just one question for you – did you Win the Storm?
Either way, it was great to catch up with so many friendly and new faces at the Win the Storm 2021 Conference in New Orleans from March 31 – April 2, which brings together industry-leading experts, innovators, insurance pros and more to deliver the best insights for storm-related restorations.
In speaking with storm restoration rockstars, we saw and heard several concepts that came up again and again. Here's a few that really caught our attention.
1. Win the Storm 2021, our first in-person trade show in over a year, had nearly 3,000 attendees!
The opportunity to connect with existing customer and meeting new contacts was a welcome experience after a year off. The steady flow of traffic also goes to show that industry leaders are ready to sell, buy and operate in a whole new way moving forward.
2. Roofing contractors are increasingly adding solar to their toolkit.
We recently shared why roofers are getting involved with the residential solar market, and Win the Storm proved the point. Titan Solar Power CEO David Williamson shared industry best practices during the Technology Panel, and many turned up to hear his insights and learn how to generate additional revenue streams.
The general consensus? It's easier than they thought.
3. Contractors need highly accurate remote measurements in order to deliver a high-quality end result.
Consistently, contractors told us that a quality product is worth the investment, which is why EagleView is the preferred provider in storm-affected areas over cheaper and less effective solutions.
Let's get started!
We'd like to thank everyone who connected with EagleView at the show, whether by attending our Contractor Panel or stopping by our booth.
If you didn't get the chance to connect with us live, make sure you do – storm season doesn't wait for anyone.