August 23, 2016
Agent of Change: Wood Buffalo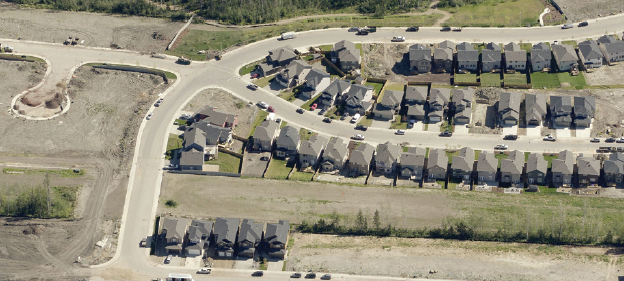 Last year, EagleView highlighted five Agents of Change in the United States and Canada in our Portfolio of Change. Agents of Change are assessment and GIS professionals who have leveraged the power of their Pictometry® aerial imagery by implementing ChangeFinder™ technology. ChangeFinder data helps communities like Wood Buffalo identify and manage the ever-changing parcels in their communities.
The Regional Municipality of Wood Buffalo in Alberta, Canada, was one of the five counties profiled. At the time of our report, the area had a population of about 65,600 people. Wood Buffalo has experienced rapid growth over the past few years to the tune of 1,000 building permits per month. The region is home to the city of Fort McMurray and the Athabasca Oil Sands, the latter of which are arguably as large as the oil reserves found in Saudi Arabia.
"The pace of growth is a double-edged sword," Justin Ngan, Manager of Geographic Information Systems for Wood Buffalo, told us last year. "Most cities would beg for this kind of economic development and investment. But there is a flip side to it all. That is you have to manage it —all 68,000-plus square kilometers [26,255 square miles] of it."
Wood Buffalo's assessment team utilizes Pictometry imagery to ensure that property and equipment assessments are current and equitable across the region. By making images publicly available, the region has also improved access to the vast array of natural hiking trails, camping spots, fishing locations and winter off-road vehicle playgrounds.
Discover what else Wood Buffalo has done to become an Agent of Change.