February 24, 2023
EagleView Celebrates 25 Transformative Years – and More to Come!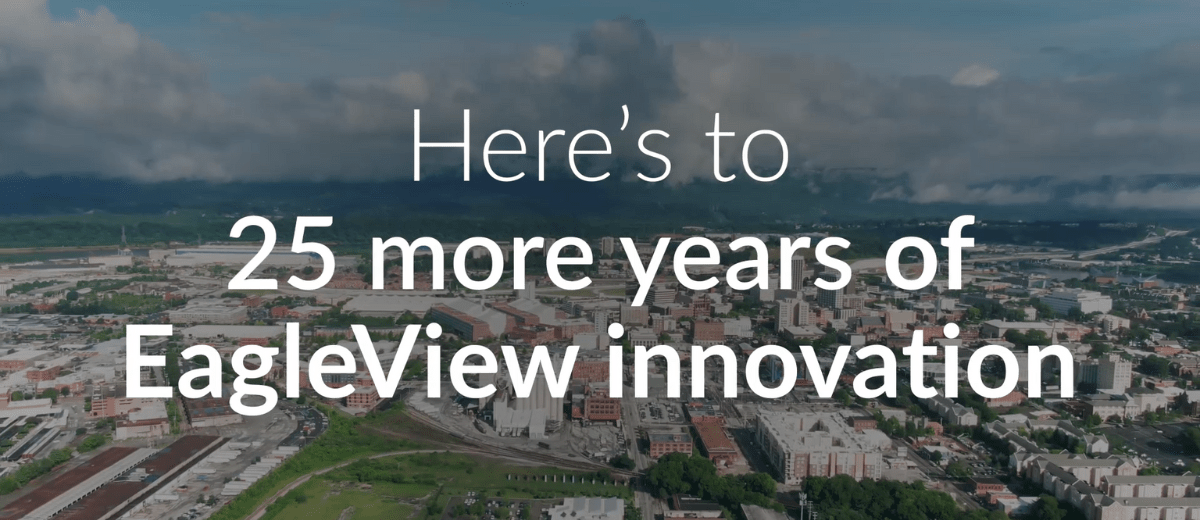 This past year was nothing short of transformative for EagleView. Over the course of 12 months, we delivered access to more than a billion high-resolution images, launched a series of new innovations, and continued to transform the way our customers work by introducing new ways to access, consume, and leverage aerial imagery.
See our year in review:
Here are just a few of the highlights:
We helped thousands of roofing contractors bid accurately and competitively with Bid Perfect, the next generation of roof data from EagleView. With fast delivery and a price that can support every job, Bid Perfect continues to help contractors create quick estimates and close more jobs.

Our gold-standard for property measurements was expanded to Walls, Windows, and Doors, giving contractors an easier, faster way to gain highly precise exterior measurements, without leaving the office.
EagleView Assess™, our drone-powered property data solution for insurance claims managers and roofing contractors, took flight. In one case, helping one insurance carrier save 13 business days in claims processing time!

We introduced TrueDesign™, the first 3D web based visualization tool of its kind, which was recognized as the 'most exciting new innovation' at the 2022 NABCEP CE Conference.

EagleView Cloud launched, delivering a more streamlined way for customers to access frequent, high-resolution imagery for informed decision making.
While 2022 proved a banner year for EagleView and our customers, we can't wait to see what the future holds. Thanks to all of our customers for your support along the way, and we're looking forward to an even more transformative year ahead!