October 26, 2017
People of EagleView: Entry Level Accountant Aaron Tedrow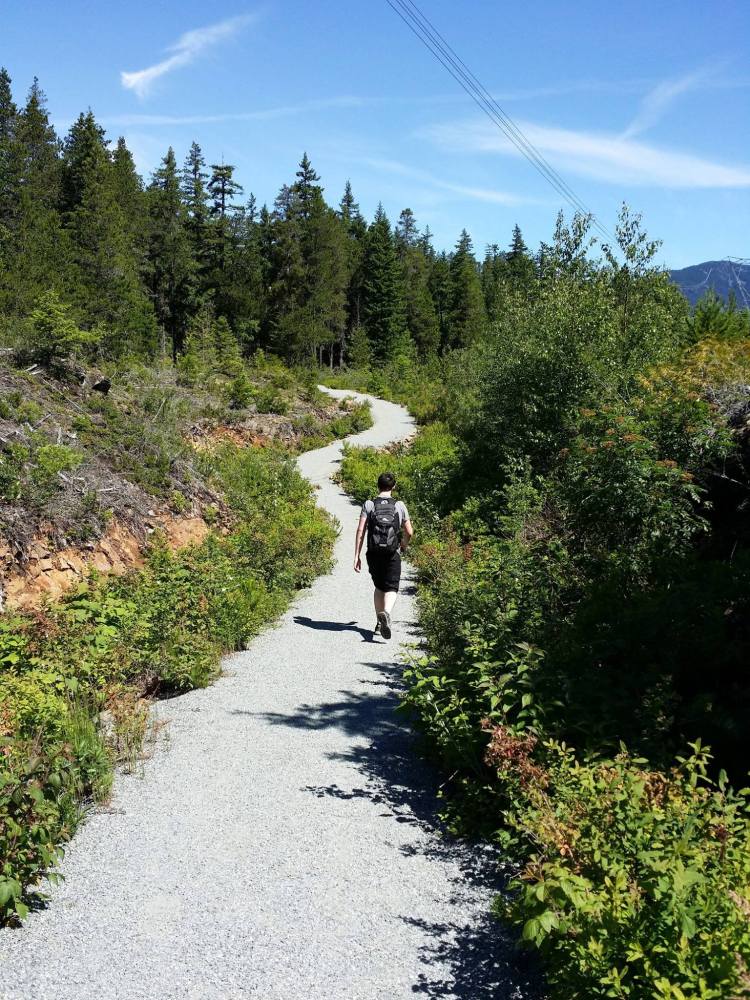 Aaron Tedrow
Entry Level Accountant
Hire Date: March 2016
About Me
I'm a Pacific Northwesterner, born and raised. I absolutely love this area, the people, the scenery, and of course, the coffee. My primary hobby is adventuring with my wife, Lara. She's the driving force that pulls me away from my peaceful and serene books and board games and into wild experiences like rock climbing, hiking, exploring cities and museums, and (most recently) a high ropes course. Being an Eagle Scout, you'd think I'd be the seasoned outdoorsman and hiker; however, Lara's usually the one dragging my huffing and puffing self up a mountain with her boundless energy.
Ironically, my wife and I met on the other side of the country in Washington D.C, although we'd only lived a half hour from each other back in Washington State. Small world, that's for certain.
Traveling being something that brought us together, we're very interested in new places and experiences. For our last few vacations, the two of us have gone up to Whistler, BC, to enjoy a quiet weekend getaway in a cabin near the town. The greenery, the layout of the town, and the long, beautiful, winding drive along the coast to get there are views I highly recommend. That being said, we plan on New Zealand as our next adventure soon, and I'm counting down the days.
The Job
When I had first heard about EagleView, I was looking for a part-time job to keep me busy while I was working towards achieving my bachelor's degree at Northwest University. I did a deep-dive search into the company and found that EagleView has this truly incredible culture combined with a fascinating product. At that time, there was nothing available that worked for me, so I thought that was the end of it. However, after I graduated, I saw an open position in the finance and accounting department that I had qualified for, eagerly applied, and began shortly after that in March 2016.
The majority of my day-to-day is making sure that everyone inside and outside of the company gets paid on-time and accurately. I work with human resources to ensure that payroll is processed correctly, along with the other departments to purchase and pay for necessary items and I do all the backend work to make sure that everything is coded precisely and budgeted for.
I think my favorite part of working at EagleView is the way I can see the significance of my work in the larger picture of the company. Work doesn't feel like a constant or repetitive grind; it feels like a dynamic and significant project to better the company and the markets that we serve. Every time I help a department purchase a vital new product, I'm helping the company move that much closer to success; every time a payroll is successfully processed, I'm doing my part to ensure that our incredible people are well-rewarded for their hard work. By viewing my position in the larger context of the incredible things the company is doing, it makes every cell in my spreadsheets that much more significant.
EagleView has been a tremendous catalyst for my professional growth. I never thought I'd be so lucky to end up in a role that I'm so invested in. My coworkers and managers have been an incredible resource from day one, and I've gained knowledge and confidence in my field due to the constant support and teaching of the people on my team who have taken the time to patiently answer my countless questions. I truly feel like I'm well-equipped to successfully tackle my future with this company.

The people here make my days here that much better. The amount of camaraderie and fellowship that I feel with my co-workers is a huge motivation for me. Every day, I have multiple conversations or interactions that go beyond just the simple passing "Hey, how are you?".
In fact, my start date with the company was a few days before my birthday. Unbeknownst to me, our department has a tradition of celebrating birthdays with an afternoon break, in which everyone gets together for a few minutes, eats some pastries, and socializes. I hadn't told anyone in my department about my birthday coming up, yet somehow they found out and surprised me with some incredible cookies and a card signed by everyone welcoming me to the company. It was really encouraging to know that, not even a week into my job here, I was already considered part of the team. I've still got the card at my desk today, and each time I glance at it I'm reminded of how grateful I am for my opportunity to be a part of the EagleView family.
I encourage you to love your job, just as I do.
Interested in working for EagleView? Visit our Careers page to start growing your career with us.