May 16, 2016
People of EagleView: Graphic Designer Emily Scalzo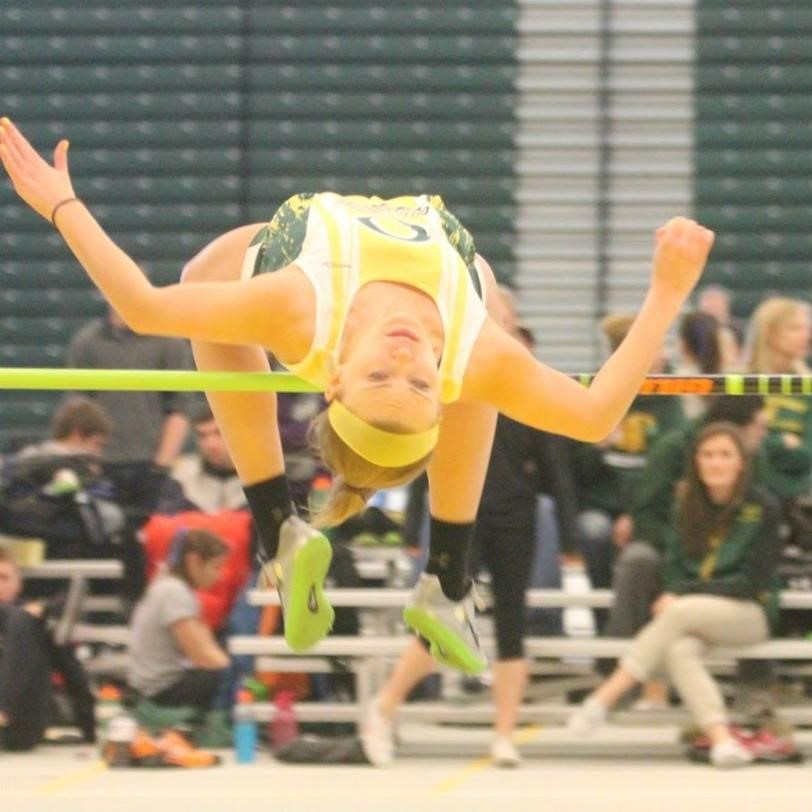 Emily Scalzo
Graphic Designer
Hometown: Victor, NY
Hire date: February 23, 2015
About Me
After graduating college from SUNY Oswego where I studied graphic design with a minor in art history, I really wasn't sure where I'd be two years later.
Sports are my passion – starting when I was young grabbing the golf clubs and heading to the course with my father to finding myself on the soccer field in high school, I've been hooked. But I found my calling as a high jumper on the indoor and outdoor track and field team in college. I finished my career with an all-time best clearing at 5'2.5", which so happened to be at my final college meet the very day before graduation. Throughout the four years jumping, I broke personal records season after season, which proved to me that from hard work comes great rewards.
I still compete and I play soccer multiple times a week because the love of those sports still exists. Being a part of a team is a great feeling, and I'm lucky to say I get that feeling everyday walking into work at EagleView.
As a member of the Marketing department for a little over a year, I've been able to see what a team can do off the field. Each day, I see these incredible images we've captured and incorporate them into something that's not only great to look at, but useful to several industries.
The Job
Although graphic design is my specialty, I find myself learning more and more about technology every day. I get to work with a marketing automation tool called Marketo, which tracks current and prospective buyers and allows us to engage with them based on proven interest. I'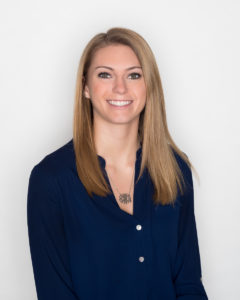 ve been able to expand my knowledge from not only working on the designs of case studies and emails, but to coding and web design as well. My days consist of coding HTML emails and updating the company website, both I never imagined I would be doing with my degree.
Working here has grown my career in ways that I never thought possible. They have given me so many opportunities to grow, not only for the company's benefit but for my own personal benefit. It's proven that I'm not just another employee, but they want me to succeed in my future endeavors as well. I've had the privilege of attending conferences that I've learned immensely from and have been given mentors that have shown clear direction as to where I'm headed in my career. In my opinion, these are priceless in a job.
The people are an added benefit and my co-workers are absolutely crazy in the greatest possible way. We get along, have fun and we truly care about one another and how each other is doing or feeling. I've been given the opportunity to meet and get to know some incredibly talented and hard-working people, who are just as motivated out of the workplace as they are in. Our kickball team is the perfect example of this.
I can truly say that it is an amazing feeling to go to work every day and know that your co-workers are going to make you laugh. Everyone is friendly, inviting, and open-minded, which can be rare in a professional environment, but somehow we've succeeded in that making that possible and it's incredible.
Again, after graduation I had absolutely no idea where I'd be years to come, but I'm happy to be where I am now. I've grown, not only in age but in knowledge. I've worked with incredible people, who have become not only colleagues, but friends. And I've seen where my career can take me, not only in the short term, but the long.
Working for EagleView has given me the team atmosphere that I've craved since beginning sports. Whether it be my marketing team, the sales team or Geomatics, I've been shown that even in the workplace, success comes as a team, and there's no "I" in team.
I encourage you to love your job, just as I do.
Interested in working for EagleView? Visit our Careers page to start growing your career with us.