August 26, 2019
Spreading our wings: Launching EagleView's New R&D Center in Bengaluru, India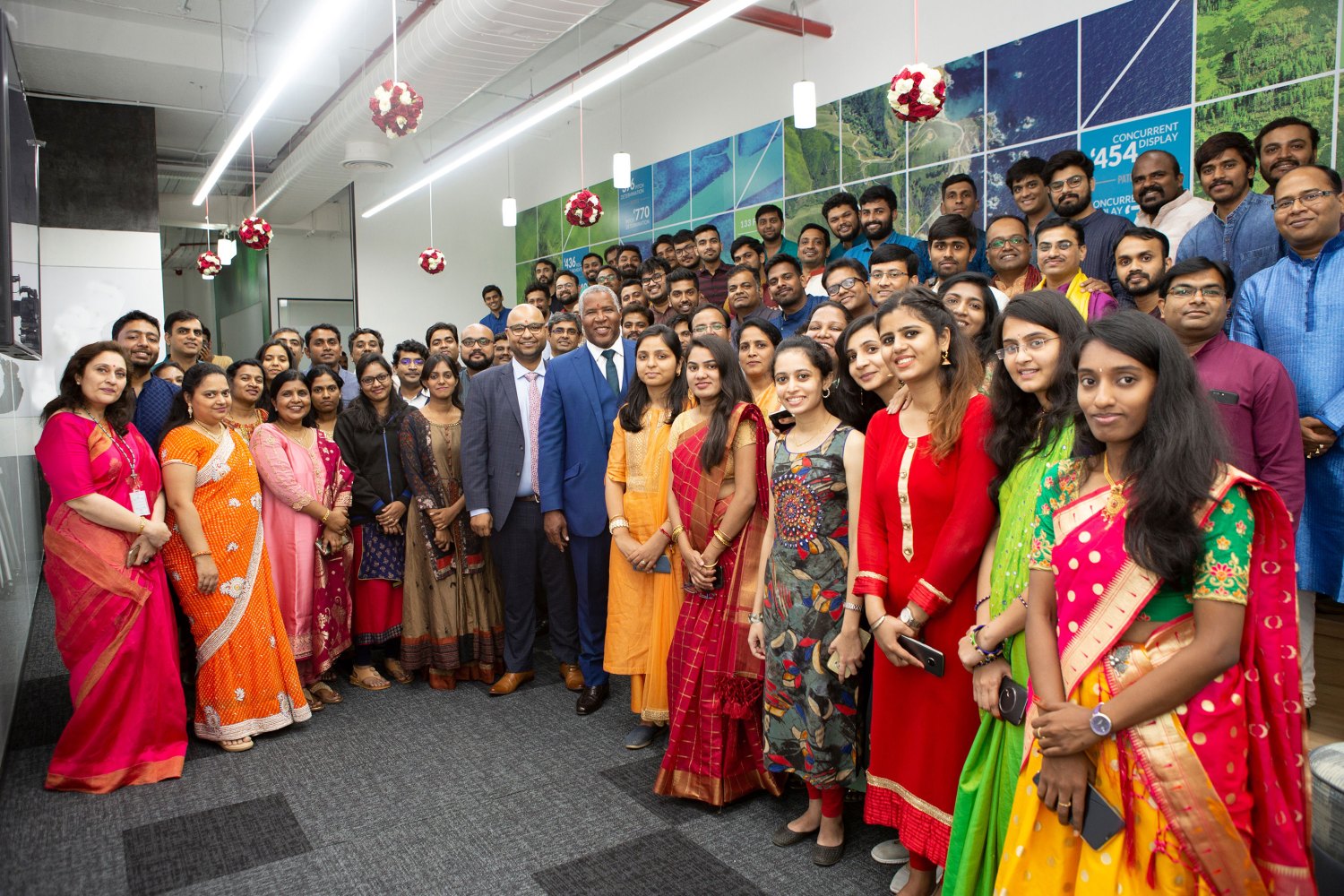 By: Rishi Daga
I couldn't have been more thrilled to join EagleView India team members in August to announce the opening of our new office in Bengaluru, India. It wasn't just an exciting moment for me professionally, one in which EagleView was able to show we're building on our continued global expansion and ushering in our largest R&D center to date. It was a major moment for me personally: a homecoming to the nation of my birth, and a wonderful moment to reflect on what's possible.
The new Bengaluru R&D office joins EagleView's headquarters in Bellevue, Washington, and other locations in Rochester, New York; and Perth, Australia. As a world-class facility that will be staffed with leading software engineering talent, the new office seeks to grow by 500 team members over the next year.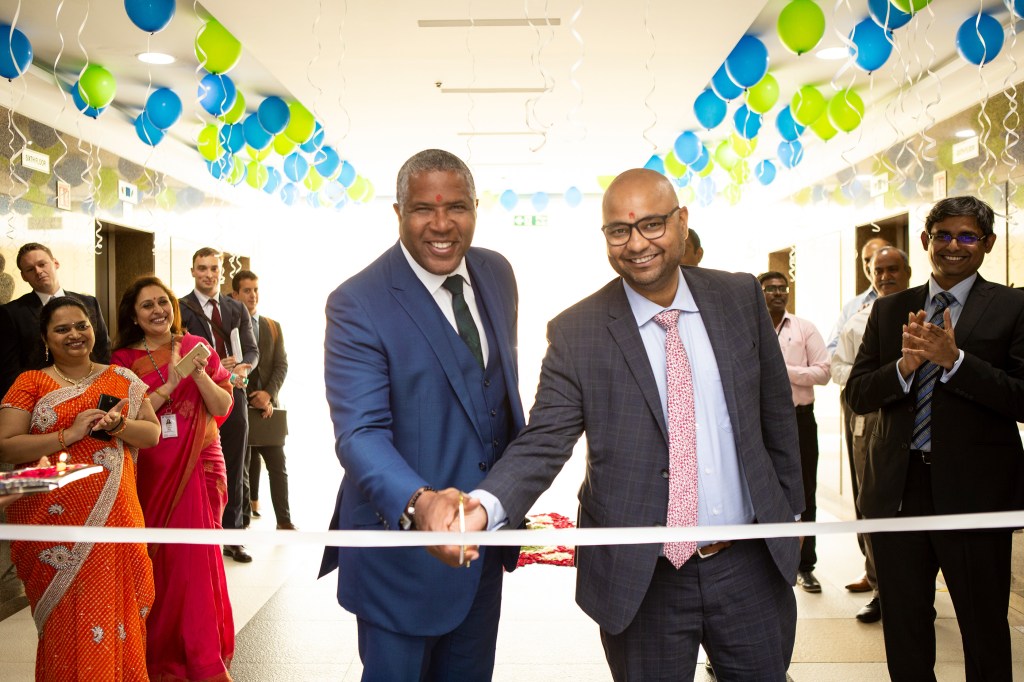 As a native of India, the opening of our new R&D center was especially meaningful. I was born in Kolkata, raised in Ahmedabad and started my own steel factory at the age of 17 before pursuing graduate studies in the United States. Since then, I have worked with several technology companies before landing at EagleView, where I was one of the first employees.
I couldn't be prouder to have witnessed our company's growth during the past 11 years to, today, returning to India to further expand our global team, products and services.
EagleView has always had a culture of delivering innovation through the hustle, hard work and raw potential of our people, and we view Bengaluru as a catalyst for this continued innovation. In establishing our largest R&D center there, we recognize the city as a global innovation hub and view the office as a key component of our worldwide operations. What's more, EagleView India team members will have opportunities to collaborate on revolutionary technologies such as machine learning, computer vision and drone flight automation. This part really resonates with me. Early in my career, I was fortunate to have access to fantastic opportunities to advance and grow. In providing a place to identify and nurture talent in my homeland, EagleView will offer those same opportunities to the leaders of tomorrow.
I was also honored to inaugurate our new office with Robert F. Smith, Founder, Chairman and CEO of Vista Equity Partners. Vista Equity Partners is an investment firm focused on software, data and technology-enabled businesses and is EagleView's primary investor.
In Robert's words, "EagleView's market-leading technology continues to define what's possible in artificial intelligence, high-resolution imagery and data analytics. As EagleView brings new meaning to 'Big Data' and digital transformation, I am thrilled to see the company continue to grow, innovate and expand its talent footprint here in India and beyond."
By using our proprietary high-resolution aerial imagery and patented fixed-wing and drone capture technology, EagleView will continue modernizing workflows across industries. In the future, EagleView will strive to leverage its technology to aid in natural disaster response and recovery efforts in India – potentially by supporting first responders in the aftermath of cyclones or flooding or helping insurers make faster, safer, and more accurate remote property assessments.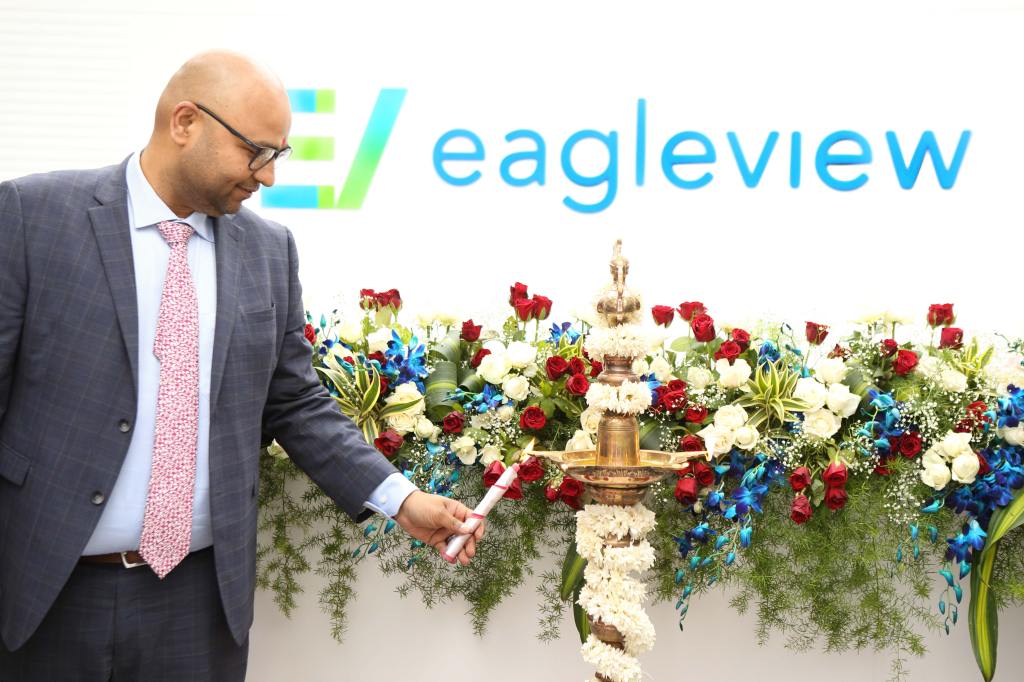 For more information about open positions with EagleView in Bengaluru and other locations, please visit www.eagleview.com/careers.