March 15, 2017
5 CONNECTExplorer Topics We 'Explored' at FutureView 2017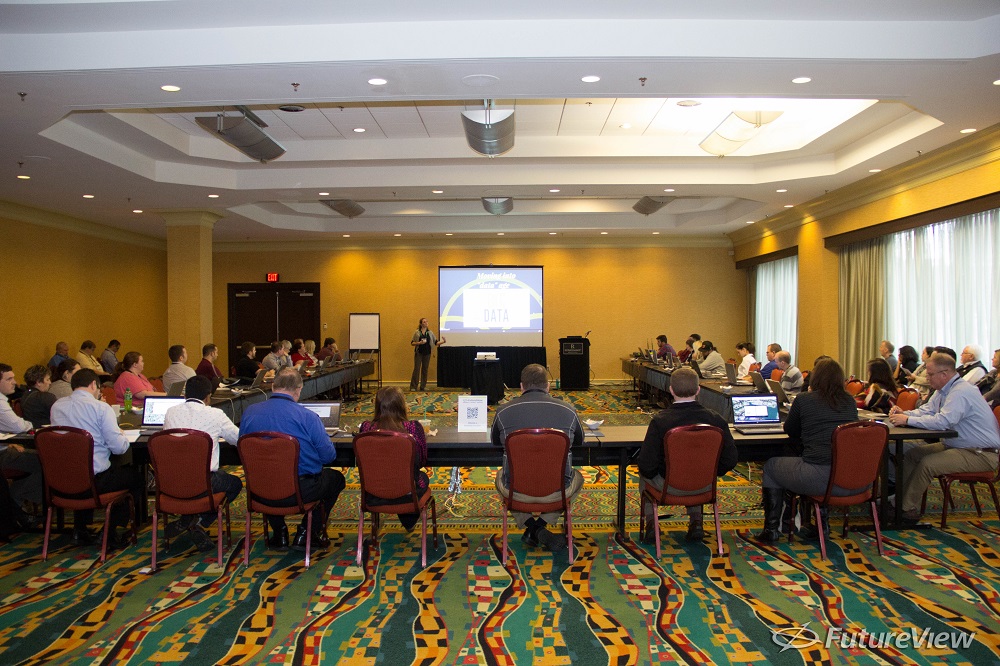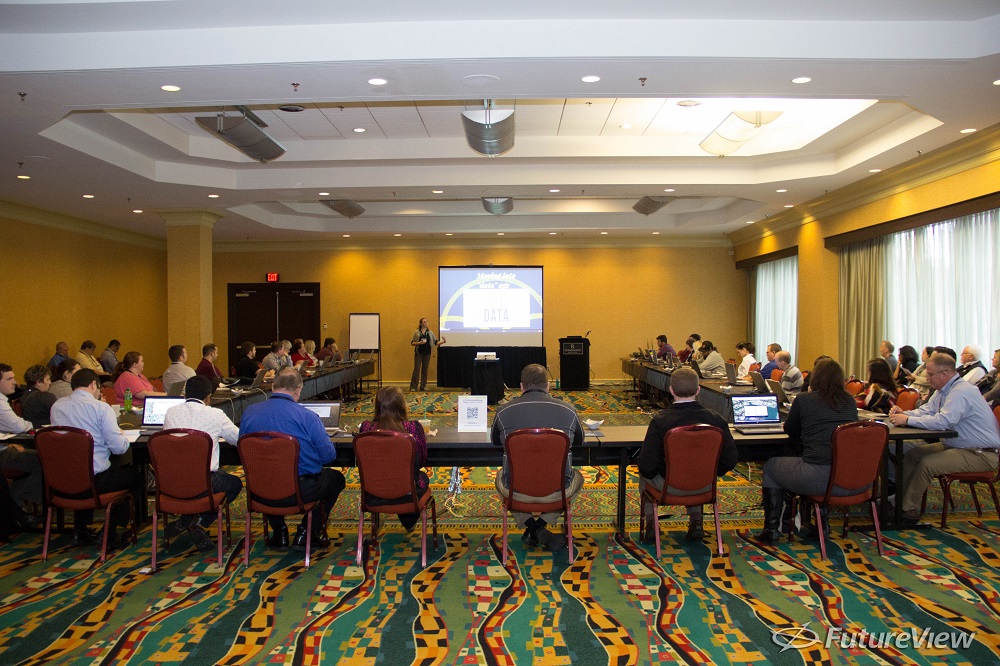 EagleView® hosts the FutureView® user conference and advanced training to bring Pictometry® imagery users together. During the event, attendees get to meet with the EagleView team and learn from their peers on subjects related to assessment, GIS, public safety, and more.
For FutureView 2017, we had more than 300 Pictometry imagery users join us for the three-day event. Why so many? With this year's theme of "Experience • Advance • Innovate," attendees had plenty of opportunities to learn skills to bring back to the office. Our training team hosted classes that introduced our CONNECT™ applications to new users or let them go beyond the basics in more advanced sessions.
In addition to classes on CONNECTAdmin™, many sessions focused on CONNECTExplorer™. Whether you're new to CONNECTExplorer or learning more about using your Pictometry imagery, here are five topics we "explored" at FutureView:
1. Viewing imagery and data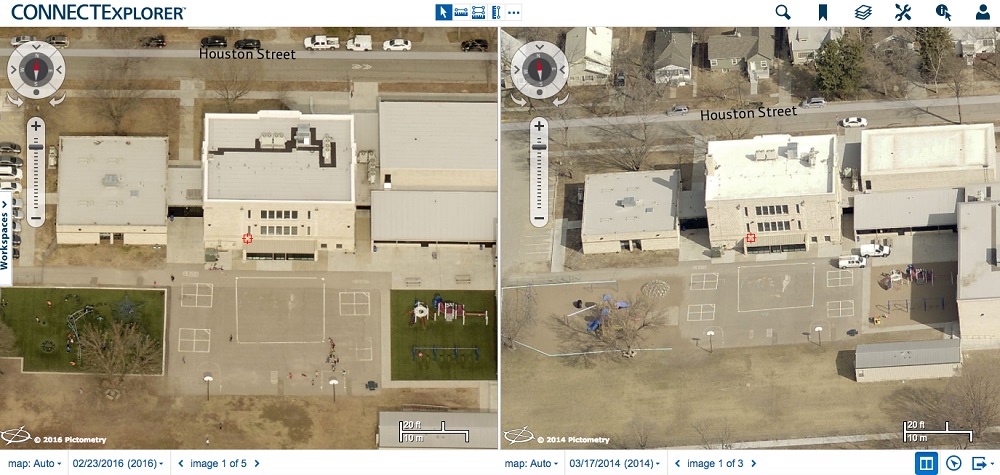 Imagine you're an assessment professional who needs to see the house at 123 Main Street. Do they have a new pool? You need current oblique images – as well as images from two years ago – from the east, so you can see the back yard. Oh – and you need parcel data to make sure that 123's fence doesn't encroach on a neighboring property.
Without Pictometry imagery, such a detailed and current remote assessment is difficult. You might only have low-quality satellite imagery at your disposal, necessitating a time-consuming field visit. With CONNECTExplorer, however, you can resolve the above scenario right at your desk.
Viewing options in CONNECTExplorer include selecting imagery by date range, choosing an oblique or ortho view, selecting a cardinal direction to view the property from, zooming in or out, and switching on dual pane mode to compare images side-by-side. You can turn on layers for parcel data, flood maps, contours, and other GIS data by selecting the Layers icon in the upper right corner of the screen.
2. Using measurement tools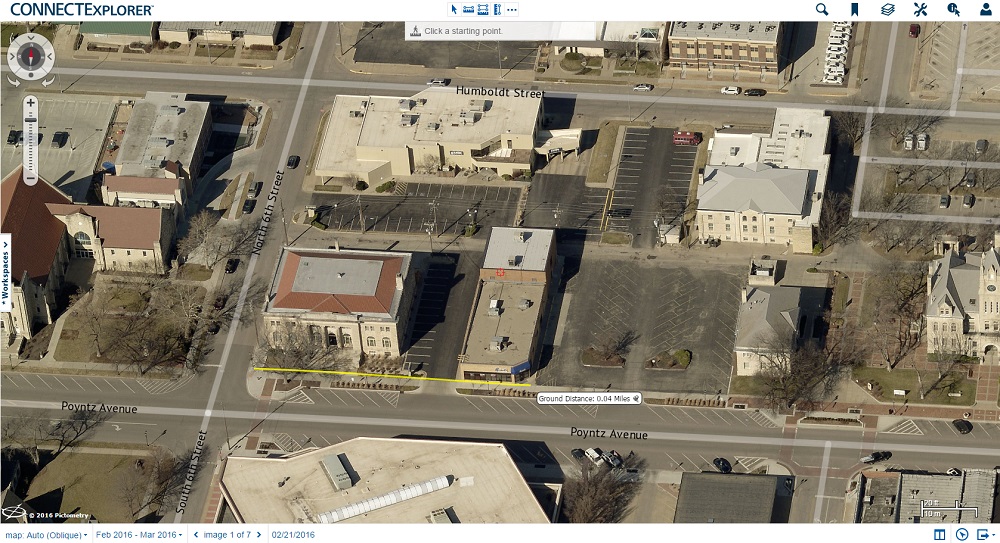 Pictometry images are actionable, meaning that they give you the ability to derive crucial data from them. In CONNECTExplorer, you can measure and annotate properties and land features through the tools found in the wrench icon in the upper right corner of the screen.
The measurement and annotation tools determine distance, height, area, slope, elevation, and other key information about property and land features.
3. Identifying multiple features and exporting results
Need to pinpoint an exact address on the map? The Identify tool in CONNECTExplorer lets you click an item and see the corresponding parcel information.
With CONNECTExplorer, you don't need to identify properties one by one, either. CONNECTExplorer lets users select the Point and Box identify tool and set a buffer for a surrounding distance. Once you've identified roads, parcels, or other features, you can export the results into a CSV file. This helps officials identify high-consequence areas and hazards during emergencies or determine how a construction project might affect surrounding neighborhoods.
4. Exporting images
Need to see the imagery outside of CONNECTExplorer? Take the images offline with the export feature. There are several ways to export an image. One is to select a specific area on the screen, so you just get the information you need. Another option allows you to export the entire visible area you see on your screen in CONNECTExplorer. You can also export the entire image as a JPG or create a PDF of the image.
5. Creating a workspace
You've done all this work – so how do you save the information to return to later? Simple: create a workspace.
Workspaces, which you can open from the tab on the left side of the screen, help you organize projects. If you've made the jump from PictometryOnline™ to CONNECTExplorer, export your POL workspaces and import them into CONNECTExplorer.
Want to "explore" more with CONNECTExplorer?
You don't need to wait until the next FutureView – though we would love to see there!
EagleView's customized training solutions bring the classroom to you and your colleagues with a Pictometry User Group. Our trainers tailor these hands-on sessions to the participants' skill level, workflow, and solutions. Pictometry User Groups are available for individual departments as well as broader groups encompassing assessment, public safety, GIS, public works, and more.
If you want to learn more without having to leave the office, sign up for one of our virtual classroom training sessions. Contact your technical trainer to request customized training sessions for your organization.