January 22, 2015
Case Study: Flood Preparation with Pictometry® Imagery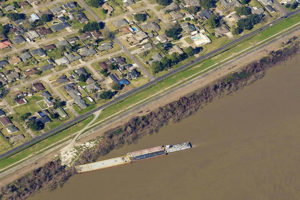 On May 28, 2014, St. James Parish, Louisiana, declared a state of emergency due to flooding from inclement weather. It was left to government officials to help residents battle the rising waters. The preparation for this event had been years in the making.
Bobby Lear, GIS Coordinator for St. James Parish, had been working on creating an enterprise GIS solution that would provide critical information for public safety and disaster response including the number of sand bags needed in specific locations. His department knew that what was important to residents was accurate information and resources tailored for their neighborhoods.
St. James Parish had invested in Pictometry aerial imagery from EagleView® Technologies in 2013 and LiDAR imagery in 2014. Find out how St. James Parish used the imagery and data for flood preparation.