April 26, 2023
EagleView Celebrates Its 25th Anniversary at FutureView 2023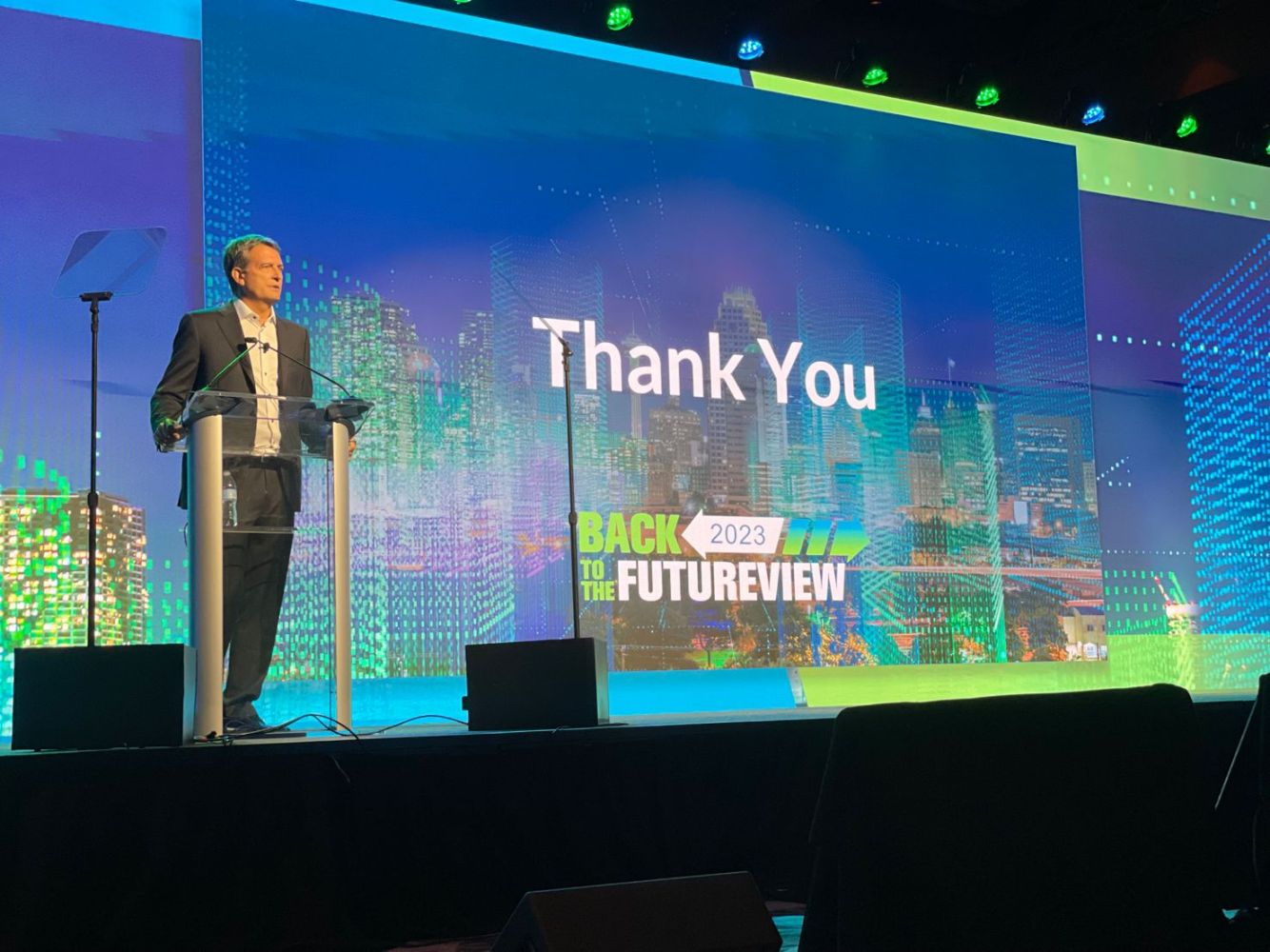 This year's FutureView in San Antonio was EagleView's biggest user conference ever! We welcomed Assessment, Public Safety, GIS, and Public Works professionals from 45 states, two provinces, and the District of Columbia to help us kick off a new era of innovation for the aerial imagery industry.
FutureView 2023 featured more than 50 unique sessions sharing customer insights, best practices, and hands-on training for government pros. Participants enjoyed an exclusive sneak peek at EagleView's product roadmap and had the chance to try out our newest aerial imagery and data analytics tools.
FutureView participants also had the opportunity to take an in-depth look at EagleView Cloud, EagleView's new aerial imagery and software service. During the event, we explored some the new and upcoming solutions, exclusively available through EagleView Cloud, including:
The clearest 1-inch GSD imagery, plus the tools and applications to help you make informed decisions.
The option to add value-oriented 3-inch frequent orthomosaics to flight plans, allowing users to complement oblique imagery with refreshed ortho imagery multiple times per year
Our new Sketch Inspect solution, which uses aerial imagery and computer algorithms to identify and prioritize properties that have inaccurate CAMA sketches
The ability to use our imagery to support z-value geolocation for Public Safety, to comply with the latest E-911 standards for better caller location and faster responses
AI and machine learning tools that power the generation of building data layers with pre-built attributes like pools, decks, outbuildings, propane tanks, roof details and other elements defined by our customers
EagleView Cloud is just one way that we're delivering innovative solutions to our customers as part of the EagleView Platform. EagleView Platform serves as the foundation of all the imagery and data we provide with state-of-the-art cameras, rigs, and sensor technology to capture the highest-possible quality imagery with every single flight.
We're excited for the potential to unlock even more insights, automation, and efficiencies for our customers across all industries with the EagleView Platform.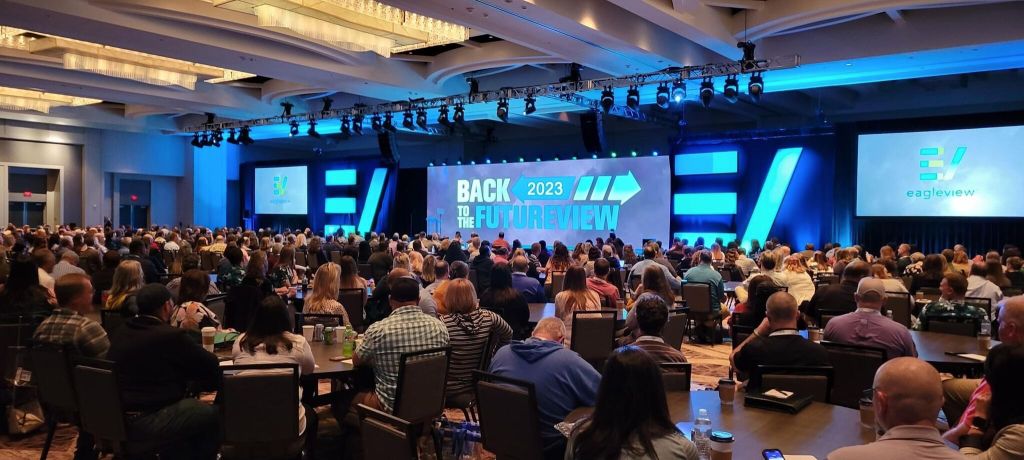 In addition to an in-depth look at our solutions, attendees had one of a kind networking opportunities in beautiful San Antonio – including a spectacular drone show!
As a thank you to the San Antonio community, EagleView and Marriott Rivercenter partnered to support a donation and book drive for San Antonio Youth Literacy, a local organization that has helped thousands of San Antonio children across 71 schools. Many thanks to all of the attendees who brought books for this important cause!
We want to thank everyone who attended and spoke at FutureView 2023, with special thanks to our keynote speaker Nancy Giordano, bestselling author of Leadering: The Ways Visionary Leaders Play Bigger.
"Each year we keep innovating to ensure our customers have the best accuracy, clarity, and usability for their needs," said Chris Jurasek, CEO of EagleView.
"By combining our expertise in high-resolution oblique aerial imagery with machine learning, we know we can make a significant impact on how government stakeholders ingest and understand information. This has been and continues to be our focus as we push towards the next 25 years," added Robert Locke, EagleView's Government Business Unit President.
Check out our recap video below!
To learn more about EagleView's aerial imagery solutions for local and county governments, visit https://www.eagleview.com/product/eagleview-cloud/government/.