January 3, 2018
Case Study: Imagery Simplifies Workflows Across Minnehaha County Agencies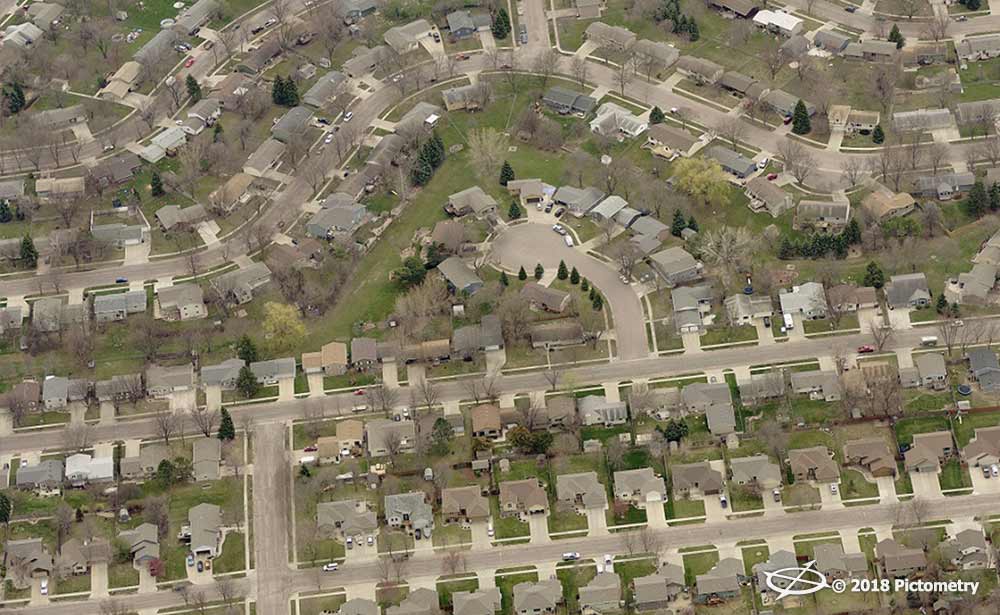 With more than 135 Pictometry® imagery users spread across 14 departments, Minnehaha County GIS Coordinator Heidi Jerke manages data for the most populous county in South Dakota.
Minnehaha County has a population of around 185,000 spread out over 814 square miles and a total of 68,000 parcels. The county seat, Sioux Falls, is one of the fastest growing cities in the United States; between 2000 and 2016, it saw an estimated 29% population increase.
Jerke, who has been working for the county for more than 13 years, sits in the Planning & Zoning department. She supports all departments across the county, including her own.
The City of Sioux Falls has its own offices, including a Planning & Zoning department. Yet with 22,000 parcels outside of city limits, the rest of the county is far more spread out, making change exceedingly difficult to track.
That inefficiency meant time spent out in the field for officials. "We're such a rural county that every site visit takes a couple of hours," Jerke said.
Discover how Pictometry imagery and other solutions from EagleView help agencies across Minnehaha County tackle everyday problems.