October 13, 2020
Maricopa County Soars Again with EagleView Aerial Imagery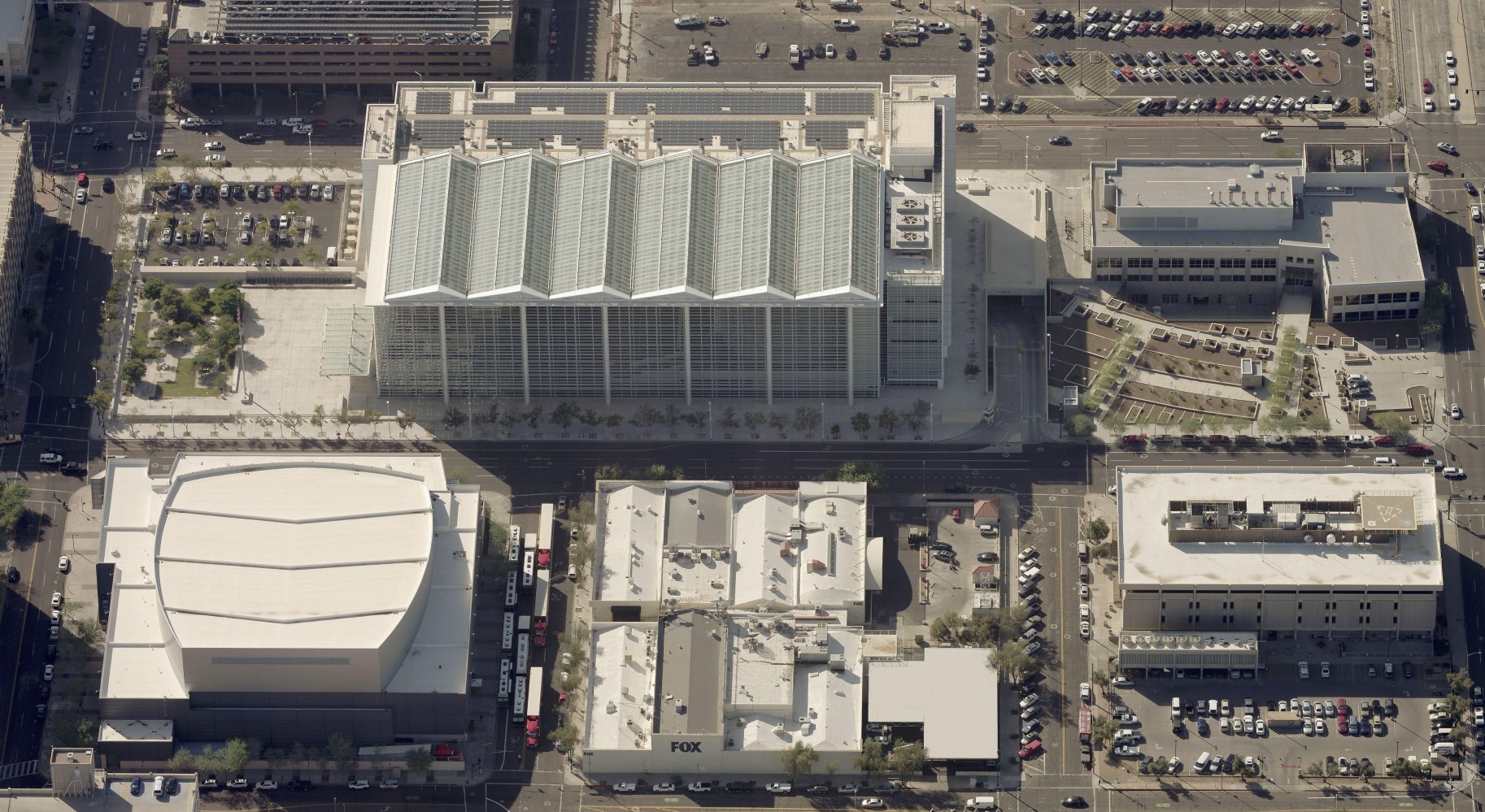 Aerial imagery informs county's innovative technology strategy and strengthens services for residents
BELLEVUE, Wash., October 13, 2020 – EagleView, a leading technology provider of aerial imagery, data analytics and GIS solutions, today announced a renewed contract with Maricopa County, Arizona, the fourth largest and fastest growing county in America. Under the contract, EagleView will provide highly detailed aerial imagery and change detection solutions throughout the county.
EagleView aircraft will fly an estimated 6,000 square miles over the greater Phoenix area, providing the county's Imagery & Data Consortium with both overhead and angled digital images. Consortium members include multiple county departments, municipal jurisdictions, state agencies, Native American communities, and private industry which provide critical services to residents. Property assessment, public works, flood control, the regional emergency 911 system, emergency management, planning, code inspections, and even public health programs are among the services that use the data and images provided by EagleView.
"Many civic functions that serve residents and make our lives better here in Maricopa County have been informed and improved with the use of EagleView's high-resolution imagery. Especially now, with COVID-19, the images are helping the county to keep working," said Brian Garcia, Maricopa resident and EagleView Sr. District Sales Manager. "Our technology was built for this moment when it is so important to keep people healthy by keeping them at safe distances. Our images enable workflows remotely from a desktop rather than in person from a clipboard."
Fitted with highly sensitive camera equipment, EagleView's fixed wing aircraft simultaneously capture top down (orthogonal) and angled (oblique) images with ultra- high resolution – 70 times clearer than satellite images. The images captured are then compared with older EagleView or federal government images to detect property changes which assessors, for example, can use to ensure accurate property tax rolls.
Maricopa is among more than 1,650 counties in America – and 10 of Arizona's 15 counties – that leverage EagleView's patented technology, leading to more than $15 million in additional tax revenues for Maricopa over the last several years. As the county's ongoing canvass continues, the county projects further revenue growth.
The images are shared online with the public and provide valuable information that county and municipal organizations use in delivering services to residents. For example, the oblique images can help first responders, whose safety may depend on knowing the layout and features of a property.
"Maricopa County has earned its reputation as an innovation and technology leader," said Robert Locke, senior vice president of government solutions for EagleView. "The county's digital capabilities enable its services to match the pace of growth and change over an extremely large area. We are proud to continue earning the county's business and to deliver the Reveal Essentials Plus product to the consortium for the benefit of all residents."    
About EagleView
EagleView is a leader in aerial imagery, machine learning-derived data analytics and software, helping customers in different industries use property insights for smarter planning, building and living. With more than 200 patents, EagleView pioneered the field of aerial property measurements and has the largest multi-modal image database in history, covering 98 percent of the U.S. population. Flying over 9.5 million linear miles every year, EagleView's coverage is the most extensive and up to date, enabling local government and business customers to use the most accurate data to make timely and informed decisions. For more information, call (866) 659-8439, visit www.eagleview.com and follow @EagleViewTech.
###
Media Contacts:
Annette Hamilton
mediarelations@eagleview.com
Susan Millerick
susan.millerick@eagleview.com