February 4, 2015
Case Study: Pictometry® Imagery Delivers Unprecedented ROI to Williamson County, Texas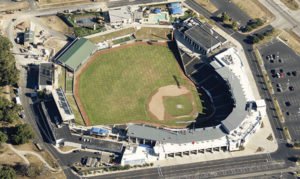 Alvin Lankford is a man who likes to talk about ROI. And it's no wonder.
As Chief Appraiser for the Williamson Central Appraisal District (WCAD) in Williamson County, Texas, Lankford has been instrumental in the implementation of Pictometry aerial imagery and companion software to accurately assess property values and taxes in the 187,000-parcel county since 2009. He's been an enjoying a huge ROI on his investment ever since.
"I couldn't be happier with what we've achieved," says Lankford. "And I know our Board of Directors is thrilled, too."
The reasons for their pleasure are clear. Since implementing Pictometry technology from EagleView Technologies, a leading-edge technology company specializing in high-resolution aerial image capture, 3D measurement technologies and overall software solutions, Williamson County has benefited from a tremendous return on their investment.
Discover how Pictometry imagery helped Williamson County appraisers reduce guesswork, get past locked gates, and see unprecedented ROI.