June 18, 2015
Case Study: Using Technology to Find Immense Tax Value for Residents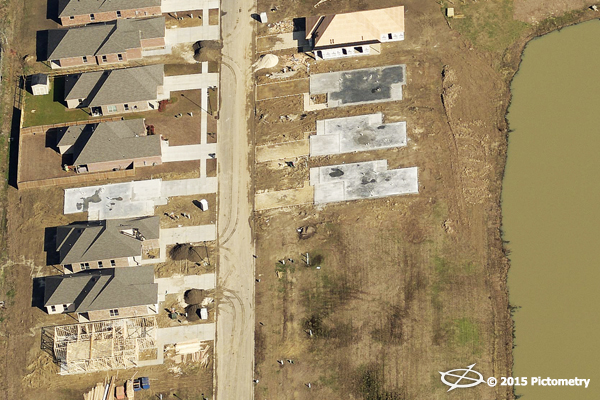 Located southeast of the City of Baton Rouge, Ascension Parish is divided by the Mississippi River. Founded in 1845, the parish currently occupies a land area of 292 square miles with over 50,000 parcels and serves an estimated population of 117,029. M. J. "Mert" Smiley, Jr., Ascension Parish Assessor, has watched the parish grow 9.2% since the U.S. Census of 2010. Elected to office in January 2013, he had a strong desire to apply the concept of "Good to Great" to the assessment office by becoming the most modern and efficient Assessor's Office in the State of Louisiana.
Since 2011, the petrochemical industry has announced $6 billion in capital investments for new and expanding businesses in Ascension Parish. With local businesses benefiting from a close proximity to a transportation network of deep-water ports on the Mississippi River, Class I railroads, interstate highways, interstate pipelines, and international airline service in Baton Rouge and New Orleans, Smiley knew that this growth rate would most likely continue. The industry growth continues creating job opportunities as well as spurring new housing construction and stimulating the local real estate market. Smiley knew he needed to be in step with this growth for the good of the community.
In order for the Ascension Parish assessment office to become great, Smiley recognized the need to make significant improvements to their information technology. He began by scanning all of their files and creating internal electronic accessibility, along with generating a user-friendly online map and online application forms; all free to the public reflecting accurate information for each parcel in the parish. "To help accomplish this goal, we knew we needed to use the latest mass appraisal and statistical software, aerial imagery, and sketching software to develop valuation models," stated Smiley. "We wanted it based upon recent sales and square footage and by using valuation models we were able to eliminate any bias. Fairness in property taxation cannot be assured if assessments are not based upon what the property is worth."
"Our aerial imagery and technology project was implemented in 2014 after several field deputies discovered in 2013 that numerous parcels across our parish were missing improvements," continued Smiley. "We quickly realized it would take five to eight years to completely review all parcels. Plus, we encountered a lack of sufficient access on large tracts where improvements were hidden far off the road. The main reason we even started to review parcel information was because we were aware that a majority of properties had not been reassessed for over two and sometimes three decades, despite Louisiana law requiring reassessment every four years."
Discover how Ascension Parish went from "Good" to "Great" with the help of Pictometry imagery.