December 15, 2016
What Public Safety Can Do About Dangerous Winter Driving Conditions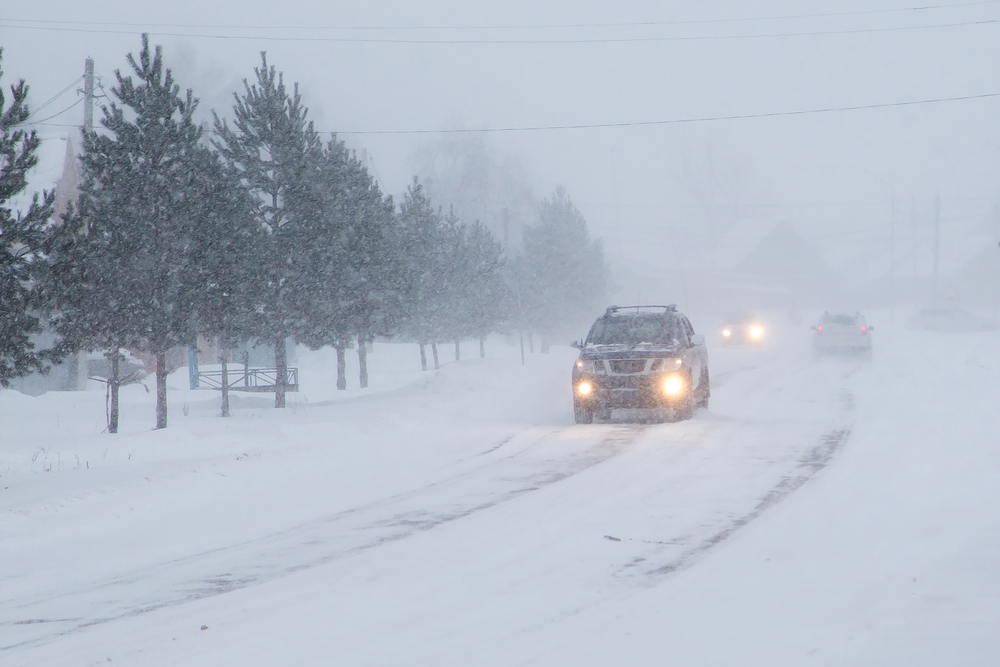 Early in December, footage surfaced on the internet of a traffic pileup on a Montreal street. The video shows buses, passenger vehicles, a snow plow, and even a police car all careening down an icy road and into one another at the bottom of a steep hill. Thankfully, likely due to the slow speeds, the impacts caused no injuries, but the accident serves as a cautionary tale for those who don't take winter driving seriously.

[Source: Wall Street Journal/YouTube]
Winter weather can be unpredictable, and cities in the Northeast and Midwest, in particular, are often targets for blizzards and dangerous road conditions. And although last winter was one of the mildest on record in many American cities, a few cities saw snow as late as May 15, 2016.
Snow, sleet, slush, and ice make for bad driving conditions, especially in locations with limited snow removal capabilities, like the South. Traffic accidents can occur any time of year, but bad weather combined with low visibility and reckless driving can lead to tragedy.
The U.S. Department of Transportation's National Highway Traffic Safety Administration (NHTSA) reports that 21,022 passenger vehicle occupants died in traffic accidents in 2014, and another 2.07 million were injured. The organization estimates that 10,579,000 vehicles were involved in police-reported traffic crashes, and 96% of those were passenger vehicles; of the 44,820 vehicles involved in fatal collisions during that year, 78% (34,984) were passenger vehicles.
In 2015, 35,092 total lives were lost in traffic crashes, representing a 7.2% increase in deaths from 2014, according to NHTSA. However, the total number of fatalities has dropped by about 25%, with 42,708 in 2005, largely due to vehicle safety improvements and nationwide campaigns to promote seat belt use and catch impaired drivers. Other efforts, like New York City's "Vision Zero" program, are cutting down on reckless winter driving by increasing police patrols in certain areas.
Public safety professionals can deploy a number of strategies to keep drivers safe during the cold months. In fact, technology plays a crucial role in the following suggestions:
1. Update 9-1-1 software with real-world imagery.
With an increase in accident reports during the winter, it's a good time to make sure that 9-1-1 computer-aided dispatch (CAD) software is up-to-date. Clear aerial imagery can give dispatchers more insight into landmarks to help first responders arrive on the scene as quickly – and safely – as possible.
Although some 9-1-1 call centers may turn to internet-based mapping solutions to receive location information, having imagery integrated into an offline CAD system can prove beneficial when bad weather causes traffic accidents and internet outages. When weather conditions escalate and multiple accidents occur, dispatchers may need to provide public safety with alternate routes to emergencies.
2. Determine locations with high risk for accidents.
Public safety officials already map out crime data in their jurisdictions using geographic information systems (GIS). This same technique can prove useful for police who need to document locations at high risk for traffic accidents. Once they have this information, police jurisdictions can plan patrols accordingly, so officers can respond to accidents more quickly or catch traffic violators before they cause a collision.
3. Communicate safe driving expectations to the public.
Using social media and other avenues for community outreach can let drivers know what to do during bad weather or in the event of an accident. First responders should advise drivers to slow down and stay a few car lengths behind the car in front of them, especially when the roads are slippery.
Additionally, they can let those in their jurisdiction know the best way to report an accident should one occur, especially in difficult-to-reach locations, like expressways and rural roads that lack clear landmarks. When drivers know where they are and can give a 9-1-1 dispatcher the appropriate information, they can help speed up public safety response to the scene of a collision.
Technology may not seem like the answer to dangerous winter driving at first glance. But through advanced 9-1-1 systems, better incident mapping, and social media tools for community outreach, public safety officials can make a difference this season and help keep more drivers safe.