July 13, 2023
Customer Satisfaction When CAT Insurance Claims Surge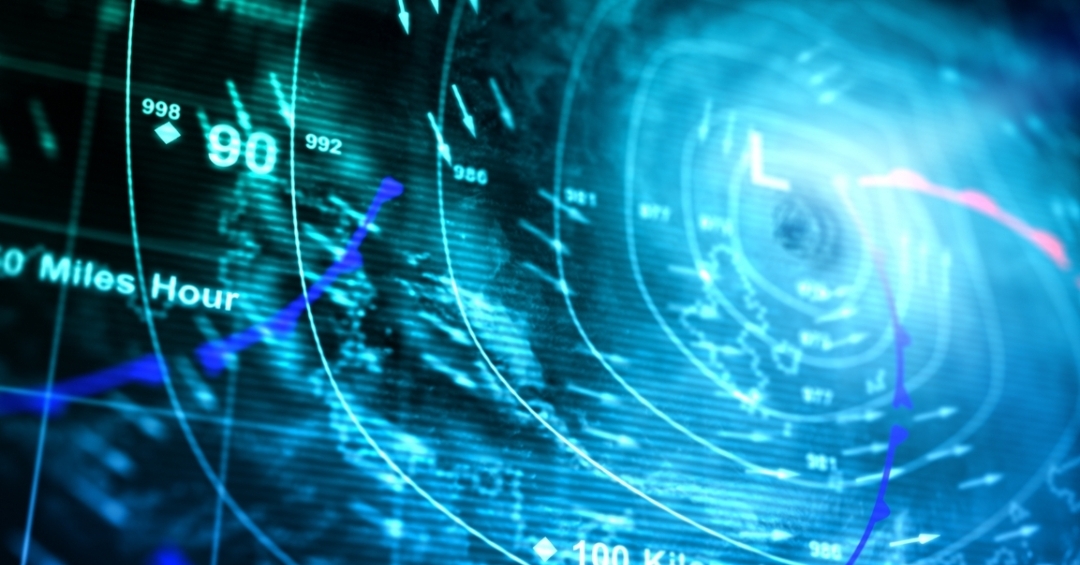 Learn about EagleView's Disaster Recovery Plan and turnkey solutions for insurers.
Insured losses from hurricanes have risen over the past 15 years and natural catastrophe losses are on the rise globally, according to the Insurance Information Institute. In the U.S., coastal construction continues to increase and property values continue to rise despite changes in weather patterns. Hurricanes account for a significant proportion of losses, and in the aftermath of a major natural disaster property claims inevitably spike.
Discover how insurance providers can bolster emergency response plans and prepare for upticks in claims activity throughout storm season with turnkey disaster response solutions from EagleView.
EagleView's Disaster Response Plan
In the aftermath of a natural disaster, EagleView will immediately mobilize a fleet of fixed winged aircraft to capture extensive imagery of property damage in impacted areas. In short succession, insurers can quickly and easily access high-resolution aerial imagery and historical property data to generate damage reports, whenever and wherever a storm strikes.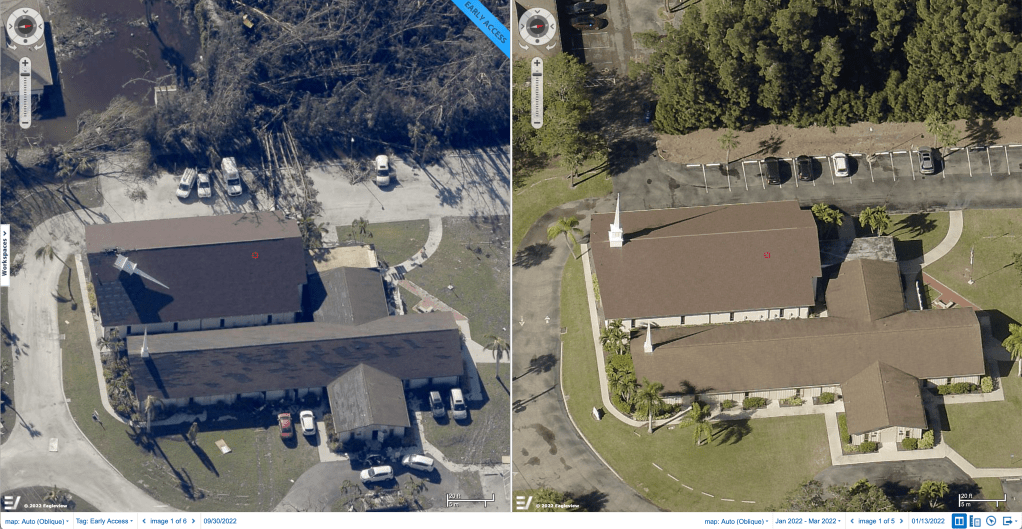 Remote access to post-storm imagery shows the extent of property damage and gives insurers a clear picture of the aftermath. With greater awareness of the situation on the ground, insurers can provide critical information to customers to expedite claims processing.
In critical times of need, EagleView has a proven Disaster Response Plan that allows insurers, claims adjusters, and contractors to speed up operations and improve claims handling.
Get Expedited Post-Storm Imagery and Precise Property Data Reports
Throughout hurricane season and other natural disasters, insurers need access to reliable property data. Through the use of aerial imagery and geographic information systems (GIS), powered by machine learning, insurers can quickly acquire detailed property information, assess property damage, and inform customers–faster than ever before.
In the wake of significant weather events, EagleView is capable of immediately deploying emergency response plans to capture imagery. Property data reports are available in multiple formats and can be accessed remotely. EagleView expedites ultra high-res imagery to insurance companies, claims adjusters, and contractors to accelerate emergency response.
Property Data Reports include:
Imagery and property data that support claims assessments
High-quality before and after images
Multiple format options and 24/7 access
Work Remotely to Accelerate Post-Storm Response
Perhaps the biggest benefit to insurers is that EagleView technology keeps internal teams and claims adjusters safe. Remote access to property damage reports curtail the need for on-site visits to impacted areas. In addition, remote property data and damage reports allow insurers to gain visibility and triage claims faster, freeing up manpower and internal resources.
These capabilities facilitate stronger customer engagement, increased response times, and accelerated claims resolutions, so that policyholders can move forward faster. EagleView offers lightning fast post-event response times, and with a data library of over 1 billion images, insurance carriers gain critical information to optimize and execute emergency response plans.
Quickly Respond to Policyholders in Their Time of Need
It's crucial for insurance carriers to meet and exceed today's customer expectations. Post-storm, customers are eager to get claims processed quickly in order to begin rebuilding and repairs. EagleView provides post-disaster response solutions that seamlessly integrate into existing processes and insurance claims workflows.
When time is of the essence and customers are in their most critical hour of need, insurers can leverage high-resolution aerial imagery as a tool to improve customer engagement and customer satisfaction. EagleView offers technology products and solutions that enable the insurance sector to fill in significant information gaps, which ensures better customer service and speedier claims resolutions.
Preparation is Key
With EagleView, insurance providers are better positioned to more successfully enact emergency response plans and provide greater customer satisfaction. Insurance carriers can gain a competitive advantage by adopting tools that elevate claims processing, efficiencies, and communication throughout unpredictable storm seasons.
EagleView pioneered the field of aerial property measurements and has the largest multi-modal image database available. In the aftermath of a hurricane or any major natural disaster, insurers can now capture significant property insights–in just a few clicks.
Get Started Using High-Resolution Aerial Imagery
Now, you can leverage the latest technology to provide smarter solutions for your team—and faster claims resolutions for your customers.
Order an EagleView report online or contact our team to learn more.