September 12, 2018
Taking a Closer Look at Underwriting Risk with Virtual Inspection

As consumers become more tech-savvy and have access to more channels, they are demanding insurers provide fast and accurate quotes. Property underwriters are responding by optimizing their operations while maintaining accurate risk assessments. When they can't physically visit a property, they are turning to imagery-based solutions.
However, not all imagery solutions are created equally. Resolution from satellite imagery is too low to show property condition and only shows a home or business from the top down. Additionally, street-view imagery can't display hazards like pools, trampolines, or debris in the backyard.
As such, many underwriters rely on the policyholder for information about the property. Oftentimes, even the property owner doesn't recognize the risks that may be present.
Underwriters need physically verifiable imagery to have a complete picture of a property. Without a clear 360-degree view of a home, insurance carriers may not provide the correct level of coverage for a prospective policyholder or an existing one at the time of renewal.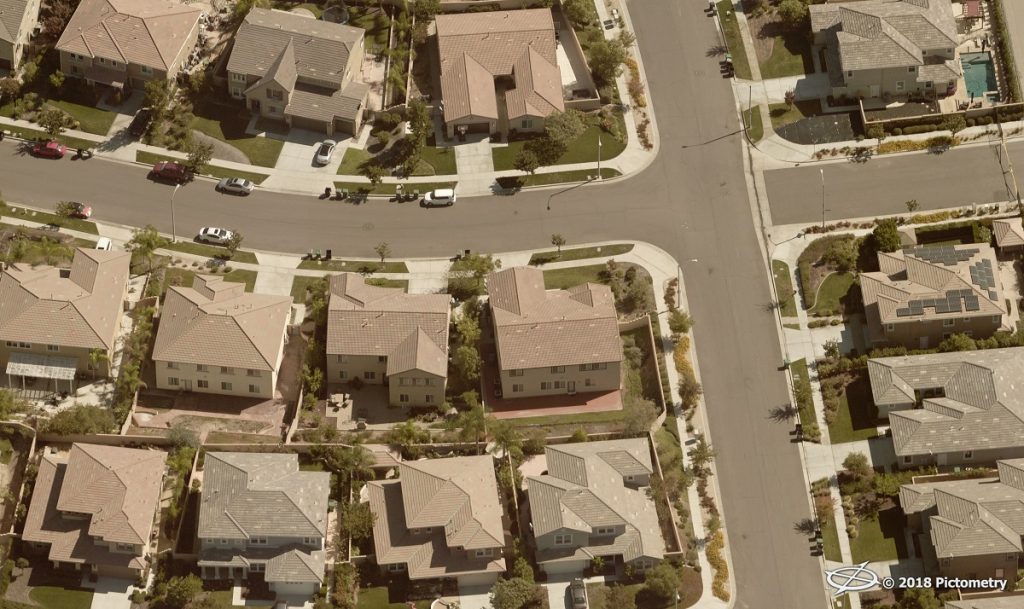 Virtual Inspection for Underwriters
EagleView has long provided insurance carriers and other industries with high-resolution aerial imagery. But imagery is just the first step for insurance carriers.
Data derived from aerial imagery is necessary to make accurate risk assessments. EagleView can extract valuable data from imagery via machine learning technologies. These technologies provide underwriters with the data they need more accurately than a physical inspection—and at thousands of times faster.
The new EagleView Underwriting Virtual Inspection Service combines ultra-high-resolution aerial imagery with physically verifiable property data extracted through machine learning algorithms.
Key Data Points
Machine learning currently extracts six key property data points from ultra-high-resolution imagery, all without a site visit. These include: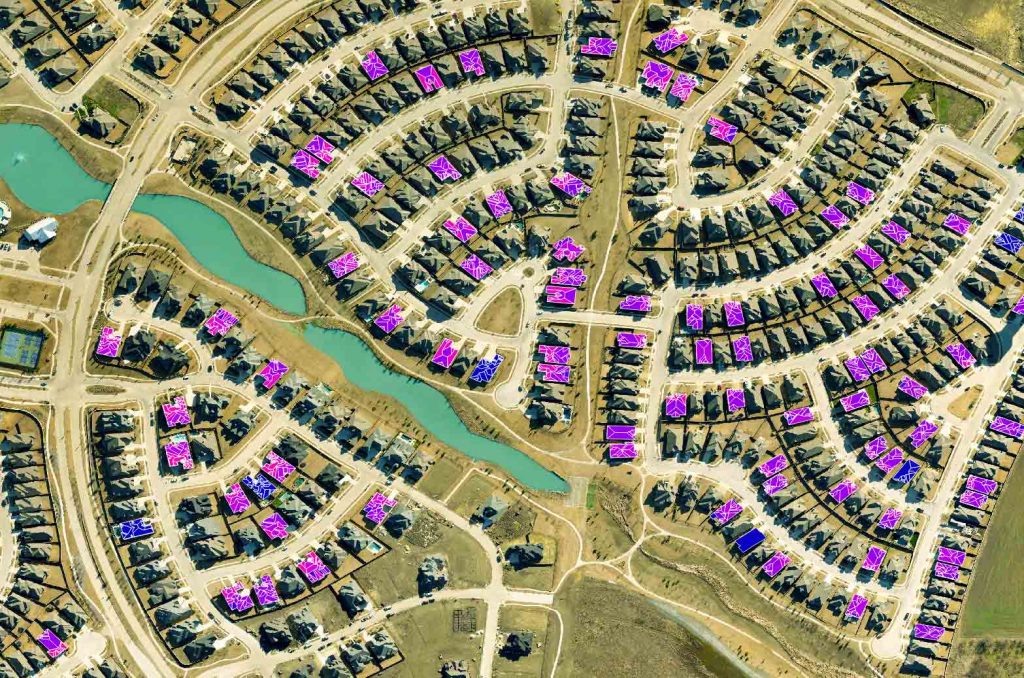 Roof Condition: General overall repair of the roof
Roof Material: Predominant material on the outermost layer of the roof
Roof Type: Shape of the roof
Tree Overhang: Presence and extent of a tree canopy projecting over the structure
Solar: Presence or absence of solar panels
Pool: Presence or absence of a pool
Carriers can integrate the imagery and data directly into their agent, underwriting, and decision-making platforms to get answers instantly at time of quote or at time of renewal. The aerial imagery and property data are updated annually.
Benefits for Underwriters
EagleView Underwriting Virtual Inspection gives insurance underwriters:
Decreased processing time by up to 60 days
Improved agent and policyholder satisfaction
Elimination of price changes
More profitable business closed and won
Property imagery and data aren't just "nice-to-haves" for insurance carriers. Insurtech for virtual inspection plays an integral role in delivering better answers, more certainty, and improved satisfaction for agents and policyholders alike.
Contact us today to learn more about the EagleView Underwriting Virtual Inspection Service.