January 5, 2015
Case Study: Pictometry® Imagery Plays Critical Role in Integrity Management of Creole Trail Pipeline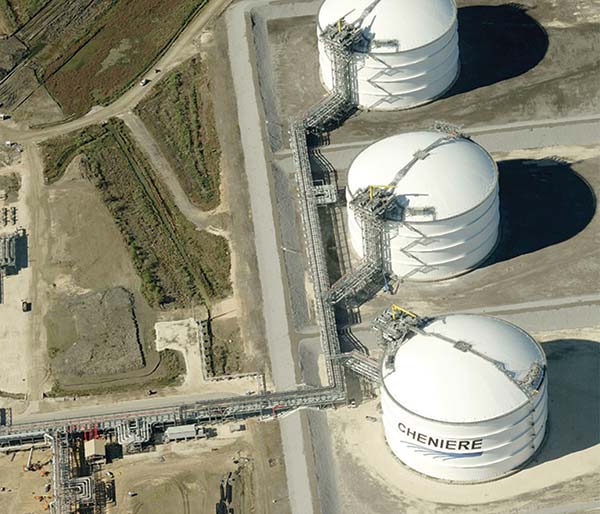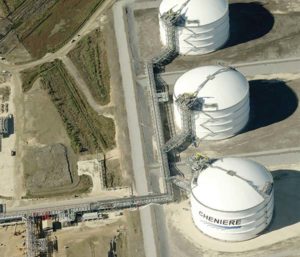 Cheniere Energy, Inc. is a dynamic, integrated energy company based in Houston, Texas. They operate the world's largest receiving terminal for Liquid Natural Gas at the mouth of the Sabine River in Louisiana and the 94-mile-long Creole Trail pipeline, which was commissioned in 2008.
During the construction project, the company developed a comprehensive, state-of-the-art digital GIS database covering the entire corridor. In addition, orthogonal, or top-down, aerial imagery was used to validate field data. Cheniere Energy was determined to set a benchmark for the pipeline's integrity management program.
Ever conscious of the need to leverage new technology, Cheniere Energy found a way to improve the quality of their data and processes in the fall of 2010 by utilizing Pictometry's oblique, high-resolution aerial imaging and web-based Pictometry Online™ (POL) solution. Now this forward-thinking company is using visual intelligence from Pictometry to identify structures, classify locations and dramatically reduce the number of areas that need on-site ground verification. Prior to implementing Pictometry solutions, the company went to great lengths to establish a benchmark dataset for pipeline integrity management.
To ensure the quality and integrity of its new Creole Trail pipeline Cheniere Energy set uncompromising standards for pipe milling and manufacturing with each joint bar-coded to facilitate location and maintenance. Surveyors captured the exact GPS coordinates for 70 percent of the welds on the pipeline, providing the foundation for a precise Geospatial digital database.
The company enriched its GIS data to include layers of information on structures, roads, railroads, utility crossings, encroachments and more. Sophisticated tools were implemented to make real-time updates to the database whenever changes to High Consequence Area (HCA) borders and class locations were detected. Lastly, orthogonal, or top-down, aerial imagery of the entire Creole Trail corridor was updated.
"The orthogonal imagery basically gave us a picture of what's on the ground," explained Chris Williams, the Director of Pipeline Technical Services. "So it provided up-to-date visual verification of the field information in our database."
Learn more about Cheniere Energy's imagery project.