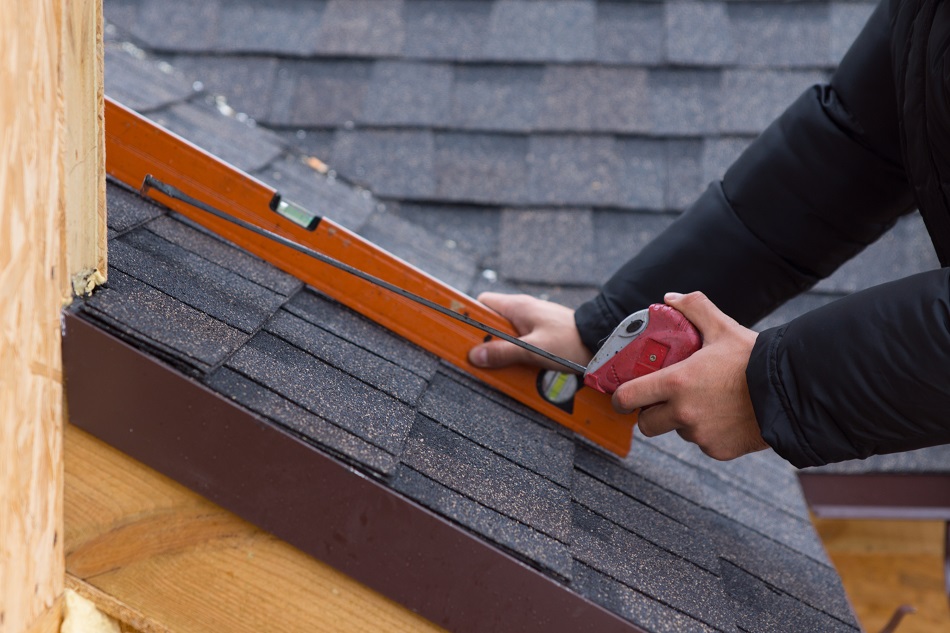 Quiz: How Does Your Roofing Workflow Measure Up?
August 7, 2018
As a roofer, you already know the steps you need to take to make quick and competitive bids. But when was the last time you took a close look at the way you do business?
Take some time to answer the following questions:
How far do you need to drive to reach a prospect?
How long does it take to set up equipment?
How much do you have to pay personnel to meet with all potential customers?
How many times have measurement inaccuracies cost you a winning bid?
The higher these numbers, the more inefficiencies your business could have.
Fortunately, roofers have their pick of solutions to help improve their business processes.
Use the quick five-question assessment below to discover how you can boost the efficiency for your roofing business:
Need to make improvements, or want to fine-tune your productivity?
Here are three different solutions you can use to increase efficiency and streamline your business operations:
1. Roof measurement data
Breaking out the tape measure for every roof? It could slow you down. Why climb up on the roof when technology can bring the roof—and its dimensions—right to you?
EagleView reports bring you all the measurements you need to provide accurate bids. An EagleView PremiumReport™ gives you comprehensive roof measurements, highly accurate diagrams, and detailed property photos—everything you need to Bid with Confidence™.
With measurements already in hand, roofers can be prepared before approaching homeowners. For competitive jobs, such as those after a devastating storm, an early bid can make the difference between winning and losing the job.
2. Roofing contractor software
Shuffling through paperwork to find the quotes and property information you need is a hassle. If keeping track of every job is becoming a headache, it may be time to upgrade your operations.
Using a customer relationship management (CRM) application can help you keep information centralized in one location and accessible to all employees who need it. Why hunt for job information when you can find it in one spot? Trusted EagleView measurements integrate with several roofing business CRMs, such as AccuLynx.
AccuLynx is a single application that helps roofing contractors manage their entire business. AccuLynx streamlines business processes through production management, estimation, and material ordering capabilities.
AccuLynx users can order EagleView measurements right within the application. With the recent AccuLynx update, users can order an EagleView report directly from their AccuLynx accounts and automatically populate an estimate with the report's measurements.
Additional features in the update include product bundling and easier upgrading from EagleView QuickSquares™ reports to EagleView PremiumReports. Users can also apply promo codes to their EagleView report orders within AccuLynx for a seamless experience.
3. Mobile apps for measurements and productivity
As a roofer, you're always on the go. But you don't want to show up to a customer's house with a heavy binder stuffed with files.
Smartphones make it easy to take everything you need wherever you go. Look to roofing apps to help you boost your productivity and receive the same detailed, accurate EagleView measurements on your mobile device.
You can order EagleView reports from the AccuLynx App and receive measurements directly into your file, making it even easier to populate your estimates.
Additionally, EagleView has its own app that you can use on every job. With the EagleView App, you can easily order any EagleView report, including the PremiumReport and QuickSquares report. Bring EagleView measurements to every bid with reports delivered right to the app.
Other features include:
Key measurements at a glance in the app
The ability to upload your own property photos and add notes and annotations to them
A simplified dashboard that enables you to manage your orders and job information
The capability to add your favorite materials to build automatic quotes for prospects
3D visualization and augmented reality tools that bring a property to life during a sales presentation
How does your roofing workflow measure up?
Changing the way you work may seem intimidating. In the end, the results technology can produce—increased productivity, improved safety, and greater profitability—will be worth the effort.