June 28, 2023
How to Accurately Measure Any Home Exterior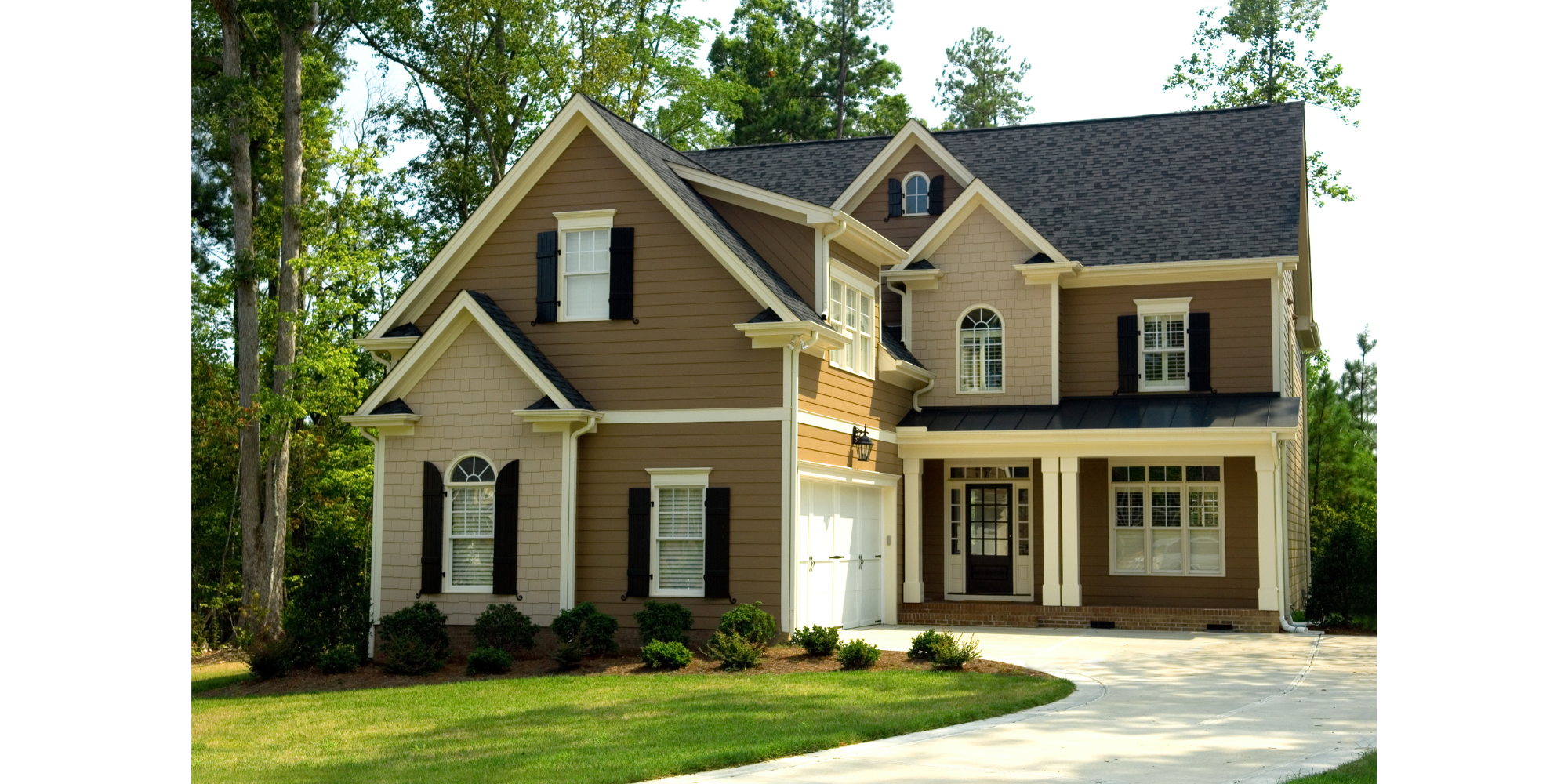 You're in the middle of a siding job, and another possible job needs an estimate. Finding time to break away and gather measurements to produce one can be a nuisance, but it's a necessary evil. The estimation process is a critical stage. Contractors want to accurately estimate building materials, labor, and project length as best as possible; however, it can be a huge drain on valuable time. And there's no guarantee of landing the job in the end. Finding the fastest and best method to calculate exterior measurements of a house can become a contractor's best friend.
Exterior House Measurement Process and Tools
When preparing your next siding estimate, there are a number of ways you can measure a house's exterior to get the square footage. Let's take a look at three:
Ballpark Measurement
The first method is simple and fast but also highly inaccurate. It's really just for getting a "ballpark" estimate. Typically, it can work for most houses and offer a variance of +/-200 sq. ft. in most cases. The more complex the layout of the house is–or if areas are simply inaccessible and too difficult to obtain a measurement–then that variance can climb much higher to about +/-500 sq. ft. To get started, you'll need your trusty 100' measuring tape, calculator, pencil, and paper.
Measure the square feet of the interior, livable space in the home.
Add the square feet of any attachments, such as a garage or sunroom.
Add that all together, and there is your rough "guestimate" for the siding project.
For most contractors, although fast, it isn't a very efficient or effective way to produce an estimate for a homeowner. It does little to serve them or yourself. In the end, the estimate can inflate figures on siding materials, labor costs, and project completion time. You risk losing the bidding war if you price yourself out of the competition. Should you win the bid, an overestimate on materials could leave you high and dry with building materials taking up space in your office or warehouse with nowhere to go, costing you money. As jobs continue to go in this direction, that just means more and more materials soaking up space and money.
Get Out and About Measurement
The second method offers more accuracy and detail to your exterior wall estimate. Naturally, this is the standard choice for most siding contractors. The tools required for this are the usual old standbys: 100' tape measure, calculator, and paper and pencil. It's all about rectangles, squares, and triangles.
Squares and Rectangles: H x L = square footage
Triangles: H x L, divide by 2 = square footage
Draw one side of the house. Break it down into triangles and rectangles.
Measure the length and height of each, rounding up to the nearest foot. Add the figures to the drawing.
Measure all the areas that don't require siding, such as windows, doors, and brickwork. In this case, round down to the nearest foot, so you won't be under on siding.
Deduct this number from steps #2 and #3.
Repeat steps 1-4 until you've covered every exterior wall.
Add up all the totals, and that will be your total square footage.
If you wish, add 10-15% of the total square footage for safety.
Remote Wall Measurement
The fastest, most accurate method of measuring any exterior wall is through EagleView's innovative Walls Report. Using state-of-the-art proprietary software coupled with an Assess drone, contractors can now have whole-home exterior measurements without ever having to step onsite. That means:
Less time away from current job sites
Crews can work jobs more efficiently
Increased opportunities to add more customers
Fewer safety risks: no more ladders to gain estimates
Fast turnaround time
Professional presentation
Increased customer satisfaction
The Assess drones capture detailed, high-resolution images while gathering measurements quickly and accurately. The data is compiled into your personal detailed Walls Report.
Fully Remote Measurements: No more battling the elements to acquire accurate measurements. Let EagleView's pinpoint accurate drones handle it.
Competitive Bids: No manual measurement errors, more accurate orders for materials, more efficient competitive bids
Easy-to-Use Format: Get all the imagery and dimensions you need to bid and install vinyl siding.
Contractors can choose the Walls Report that fits their particular budget and estimation needs:.
Walls (Formerly Walls Lite)
Total siding wall/masonry wall areas
Siding/masonry area by facet in 3D wall area diagrams/2D elevation diagrams
Walls, Windows, and Doors (Formerly Walls)
Total siding wall/masonry walls areas
Siding/masonry area by facet in 3D wall area diagrams/2D elevation diagrams
Perimeter and dimensions by window/door
Total window/door perimeter
Top/bottom of siding walls by linear measurements
Waste calculation tablets by siding/masonry
Inside/cutside corner measurements where:

Siding walls meet
Masonry walls meet
Siding meets masonry wall
When drones capture the required measurements, the Walls Report is able to subtract window and door measurements from the Total Wall Area square footage on the Wall Area Diagram Page. Additionally, EagleView denotes doors and windows on the Wall Area Diagram with labels carrying the same letter as the wall it is on. For example, wall "H" may use "H1" and "H2" to depict two windows on that wall. You may notice that some of the elevation diagrams show a section of the wall in a light gray outline. This is to help distinguish it from a shape that may be behind it. All lines are not shown to prevent overlap and collision.
The EagleView App
Using your smartphone or tablet, contractors can easily order, access, and share their Walls Report through the EagleView App. With this home measurement app–displayed with the 3D Visualizer and including wall measurements for all Walls Reports–homeowners will be impressed by the accuracy, clarity, and professionalism of their siding project estimate and layout. The EagleView App supplies contractors with the power to save time, bid efficiently, and secure projects. With the high accuracy of the Walls Report, contractors and homeowners alike can feel confident that their siding project is set up for success. Contact EagleView to learn more about its exciting and innovative Walls Report.