October 17, 2023
Navigating the Roofing Claims Process with EagleView Assess™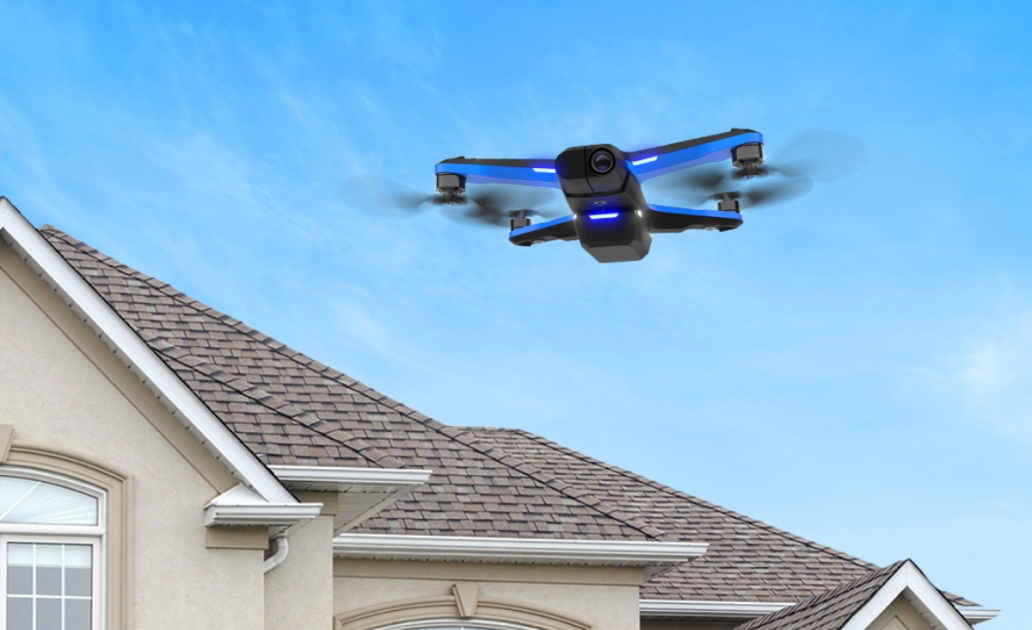 Roofing contractors often find their ability to do business tied directly to the way insurance companies do business. Especially in the wake of natural disasters, roofers have their work cut out, but only once insurers process claims. The waiting period between a customer filing a claim and an insurance company processing it can be drawn out if damage is difficult to assess or there are doubts about it. The longer it takes for a claim to resolve means a longer wait time for customers to see their properties repaired and for roofers to see payment for jobs.
It benefits roofers to do everything they can to speed up claims processing so they can start repair projects as soon as possible and help customers get back on their feet. Below we explain how roofing contractors can validate more storm damage claims, support their customers' efforts to expedite claims processing—and how drone-based technology is the key to both.
How Roofing Contractors Benefit from Faster, More Accurate Roof Inspections
Roofing work hinges on the conclusions drawn by insurance companies. The faster an insurance claim gets processed and approved by an insurer, the sooner a contractor can start work on repairing a roof. Customers who are waiting for roof repair may have to go back and forth with an insurance company to validate their storm damage—delaying roof work. And if a claim is denied, that roofer loses that job. Conducting speedy roof inspections with the right technology enables roofers to provide repair estimates to insurance companies on behalf of customers—supporting their claims and expediting resolution.
One of the biggest factors in the speedy processing of a roof damage claim is the accuracy of the assessment. Insurance adjusters are human, after all, and are capable of making mistakes and denying a customer's claim—resulting in a loss of work for a roofer. Therefore, it's vital for contractors to capture roof damage details that may go undetected by the human eye in order to provide a truly accurate repair estimate. Roofers should also aim to provide as much evidence as possible—the more documentation the better—and provide "before" and "after" images to demonstrate the extent of the damage. Contractors who can deliver such highly accurate assessments of roof damage support the acceleration of a claims process and can work alongside insurance companies to validate claims and win more storm repair work.
Speed Up Claims Processing with EagleView Assess™
Drone-based technology from EagleView Assess™ allows roofers to speed up claims processing for their customers in a few ways. Contractors can perform easy, quick, and safe roof inspections with drone-based technology that leverages AI-powered damage detection. They can conduct roof inspections from the ground using easy-to-fly drones that come with a 360° view camera system and AI-driven obstacle avoidance software. This technology delivers objective data to inform claims decisions, resolve any doubts an insurance company might have about damage, and ultimately validate storm damage claims.
EagleView Assess™ delivers unparalleled accuracy as AI-powered damage detection in real time allows roofers to capture damage detail they might miss with the human eye. By capturing and combining high-quality aerial imagery of roofs, roofers can create digital roof reproductions. Assess allows them to deliver professional reports with supporting evidence, annotations, and details such as weather on the date of damage that affected the roof—underscoring repair claims and estimates. The drone-powered solution leaves no question about property damage—enabling insurers to accelerate the claims process with certainty.
Validate Claims Faster for Your Customers with EagleView Assess™
With drone-powered technology from EagleView Assess™, it's easy for contractors to deliver highly-accurate roof damage assessments and repair estimates to insurance companies on behalf of property owners. Get in touch with EagleView today to learn how we help roofing contractors speed up the claims waiting game and work with insurers for a win-win outcome with customers.