September 9, 2016
Minutes from Collapse: Addressing the Nation's Crumbling Infrastructure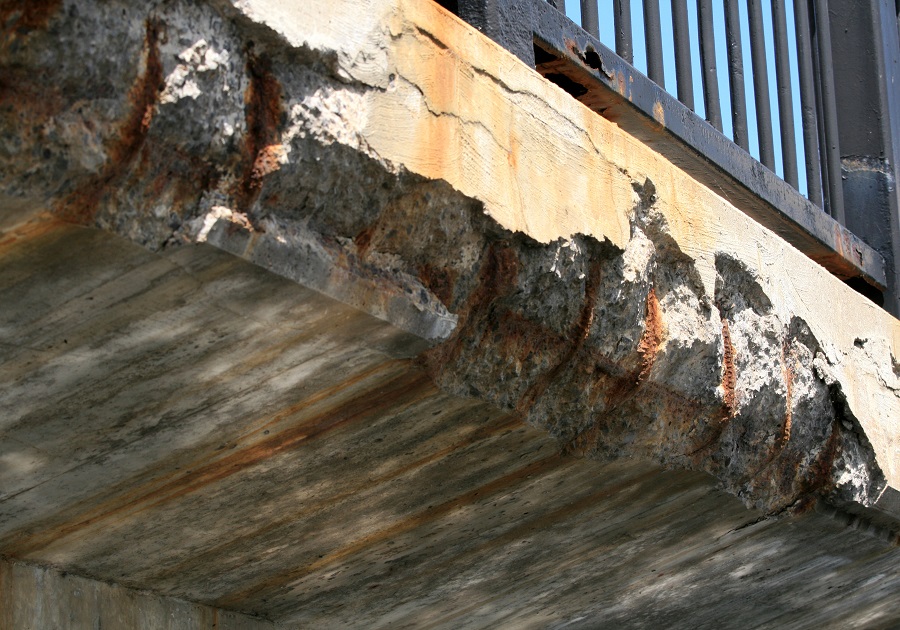 Many Americans celebrated this past Labor Day with time off from work, but crews working on the Liberty Bridge in Pittsburgh, Pennsylvania, put in some major overtime during the holiday weekend.
On Friday, September 2, a fire broke out beneath a tarp where a construction crew was performing welding work on the bridge. The flames reached a temperature of 1,200 degrees Fahrenheit – hot enough to warp a 30-foot-long steel beam critical to the structure's integrity. Engineers from the Pennsylvania Department of Transportation said the bridge would have been just "minutes" from collapsing if crews didn't reach the fire in time.
"I can't tell you for sure [when a collapse might have occurred], I just know it was very tight," PennDOT district bridge engineer Lou Ruzzi told the Pittsburgh Post-Gazette. "I can't tell you if it was 10 minutes, 15 minutes… definitely less than 30 minutes."
Although the fire shut down both directions of traffic on the bridge for the first time ever, the iconic structure has been in trouble for some time. The Liberty Bridge was already undergoing a two-year, $80 million renovation when the fire occurred. Built in 1928, the bridge should have lasted just 50 years but has been standing for 88.
That's older than the eight-lane I-35W Mississippi River Bridge in Minneapolis, Minnesota. That structure was just under 50 years old when it collapsed in August 2007. The catastrophe caused 13 deaths and 145 injuries. According to Wired, the bridge had been deemed "structurally deficient" in 1990 – a full 17 years before the tragedy.
In an interview with 60 Minutes, Andy Herrmann, a former president American Society of Civil Engineers, explained that many of Pittsburgh's bridges are in trouble. One bridge he pointed out had a structure built beneath it to catch falling concrete, so it wouldn't hit traffic. With around 5 million people relying on Pittsburgh's bridges daily, the risk of a bridge collapse is a gamble commuters take nearly every time they're on the road.
Pittsburgh isn't alone in its infrastructure woes. Wired reports that approximately 10% of the 607,380 bridges in the U.S. are structurally deficient and require reduced weight or speed limits. Perhaps more frightening, another 14% are still in use despite being "functionally obsolete," which means they are overused or lacking in safety features.
Those figures are in line with research from the American Society of Civil Engineers. Their 2013 Infrastructure Report Card – the most recent available – ranked the nation's roads, bridges, and other infrastructure based on standards such as condition, safety, and future-readiness. Overall, the ASCE gave the country's infrastructure a D+ spread out over 16 different infrastructure categories.
The price tag and deadline to bring infrastructure up to acceptable standards: approximately $3.6 trillion by 2020!
What can local, state, and federal authorities, as well as private entities, do to fix the nation's crumbling infrastructure? The solutions may be as complex as the category of infrastructure itself. However, there are a number of steps that experts recommend to repair and monitor infrastructure and prevent future problems:
Define the role of government in infrastructure.
"We talk about infrastructure as one thing, when really it's transportation and water infrastructure and broadband and energy and things like that," Robert Puentes, director of the Metropolitan Infrastructure Initiative at the Brookings Institution, told U.S. News & World Report in March. "It matters, because all of those different sectors are designed and governed and financed and delivered very differently."
Typically, Puentes explained, both private industry and the public sector control and monitor infrastructure. It may also be a mix of the two. Understanding which services public funds cover and allocating sufficient funds to those needs is the first step.
The federal government might also revise the standards for services covered wholly or in part by the private sector. For instance, the average age of the 84,000 dams in the U.S. is 52 years old. Yet what most people don't realize is that state or regional authorities or private companies manage about 96% of these dams.
Follow the recommendations from the ASCE report card.
In the 2013 report card, the ASCE calls for three key solutions to raises the country's infrastructure grades:
Increase leadership in infrastructure renewal. "Without embracing a strong national vision," the ASCE warns, "the infrastructure will continue to deteriorate." The organization suggestions New Deal-style programs to rebuild and renovate U.S. infrastructure.
Promote sustainability and resilience. Not only does infrastructure need to be sustainable and effective for current use, but it also needs to last into the future. Population changes, natural and man-made hazards, and environmental concerns all impact the resiliency of the country's infrastructure. The ASCE also recommends further research and development for sustainable building materials and efficient maintenance methods.
Develop and fund plans to maintain and enhance America's infrastructure. Once the nation's infrastructure is up to ASCE standards, the goal should be to maintain and further develop those systems for years to come.
Utilize new technology to rebuild, maintain, and monitor infrastructure.
Finally, government agencies and private sector companies need to determine which infrastructure needs are the most critical and address those first.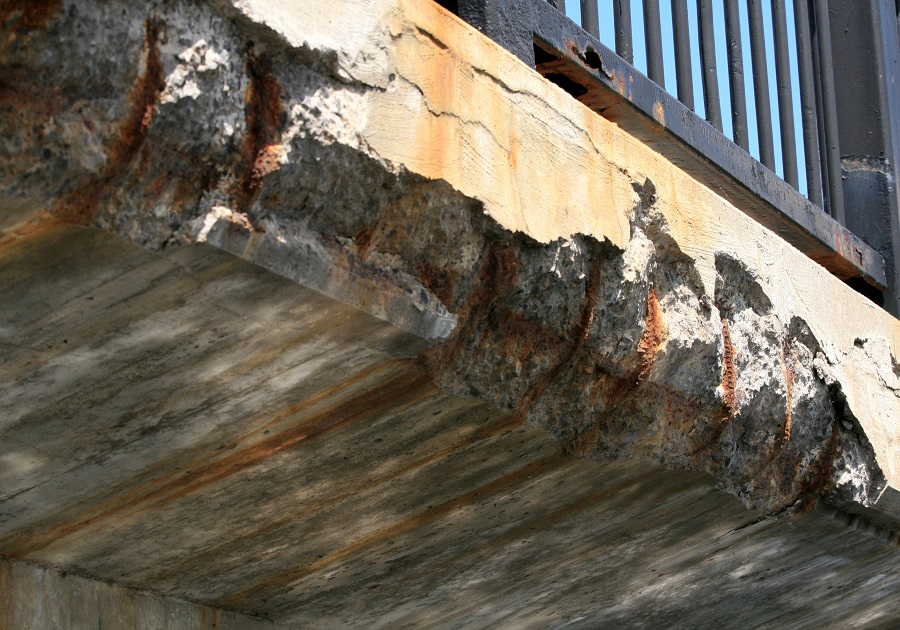 Tracking damaged infrastructure isn't always easy, though, and in at least one case, it was a matter of sheer luck. Former Pennsylvania governor Ed Rendell told 60 Minutes that one bridge could have collapsed if it weren't for two contractors who stopped beneath it for lunch. In 2008, two contractors parked their cars beneath an I-95 bridge in Philadelphia and spotted an eight-foot gash in one of its piers. If they hadn't reported the damage to speed along bridge repairs, a collapse would have been inevitable, according to Rendell.
Most cities can only hope for such fortuitous events. However, technology can play a role in improving and maintaining the nation's infrastructure. High-tech sensors can record how a bridge handles stress from traffic, so officials are able to monitor infrastructure from afar. After its collapse, the I-35W Bridge was replaced, and the new structure has more than 320 such sensors.
Aerial imagery can provide government agencies, utility companies, and other organizations that handle and monitor infrastructure with valuable data that paper maps and other tools can't convey. High resolution aerial images that incorporate LiDAR data and oblique perspectives offer detailed views of dams, bridges, waterways, and other systems. Such maps are far more clear and reliable than satellite imagery. Corridor image capture, in particular, can aid in risk management and monitor infrastructure related to energy production.
As Harvard Business School professor Rosabeth Moss Kanter told The New Yorker, "It's only when things get bad that infrastructure issues get real public attention." Technology, however, may help turn our attention to these problems before they lead to tragedy.