December 13, 2017
3 Tips for Creating #ResilientCounties
Today the National Association of Counties (NACo) is hosting its Disaster Response and Recovery Social Media Day. The day's purpose, according to the organization, is "to showcase how counties have responded to and recovered from disasters and have strengthened resilience within their communities."
As part of the organization's Resilient Counties Initiative, NACo Disaster Response and Recovery Social Media Day will feature Facebook posts and a Twitter chat at 2:00 p.m. Eastern using the #ResilientCounties hashtag.
NACo is also looking to crowdsource a Disaster Toolkit for Counties "to aid county leaders as they work to prevent disasters — both natural and man-made — within their communities" through these posts. Are you part of a Resilient County? Tweet @NACoTweets to join in the conversation.
At EagleView, we provide counties with aerial imagery and property data analytics, from public safety agencies and emergency managers to assessment and GIS departments. County organizations using high-resolution Pictometry® imagery and data from EagleView have the information they need to make informed decisions every day and during a crisis.
How can a county become more resilient? Read the answers from the discussion on NACo's website. Here are three of our suggestions for creating #ResilientCounties:
1. Encourage emergency preparedness in the community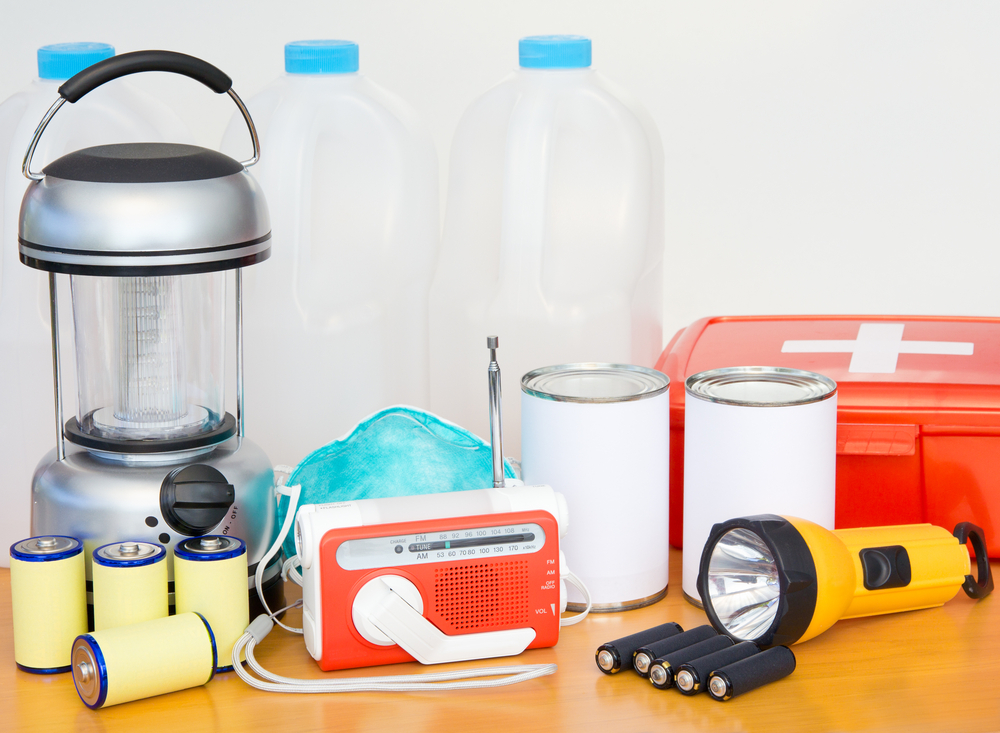 No county can completely prevent disaster, but they can encourage their citizens to stay on alert and be prepared in case of a catastrophe.
Although September may be National Preparedness Month, creating a strategy for emergencies is essential any time of the year. Counties can encourage families to develop their own emergency preparedness kits with bottled water, flashlights, battery-powered radios, flares, non-perishable foods, and other supplies.
Families should also create an evacuation plan in case they need to leave their homes or the region. Many communities host seminars on how to create emergency plans. But there are other ways of getting information out there, too.
2. Utilize social media to communicate with the public
Social media is another place to provide the public with resources and up-to-the-minute information.
In February 2017, EagleView hosted FutureView, the Pictometry imagery user conference, in Nashville, Tennessee. Kristy Dalton, a.k.a. GovGirl, spoke about the importance of social media use for government agencies.
From explaining what to include in an emergency preparedness kit to where avoid bad traffic in a region, Kristy explained how agencies can leverage social media on a daily basis. In the case of a city evacuation, Kristy said, an agency posted a map on their social media account to direct the most vulnerable residents to safety.
When agencies use the social media platforms that their constituents are on, spreading timely information and communicating on wider issues becomes a simpler task.
Kristy will be back for FutureView 2018. Get the details on the advanced training and user conference and register for your spot today!
3. Choose the right resources for mitigating disasters
//cdn.thinglink.me/jse/embed.js
Emergency managers, public safety agencies, and others who respond to disasters in their community need to have the right resources available to them after a catastrophic event.
Pictometry imagery customers can receive post-event image capture for a qualifying event as part of their contracts.
For example, this year, even before Hurricane Harvey and Hurricane Irma made landfall, EagleView sprang into action to capture imagery. To date, EagleView has provided imagery and data to more than 50 counties and entities following catastrophic events. Explore the interactive map above to find out which communities have benefited from EagleView's  post-event image capture and Access Technology.
Helping resilient counties across the nation
Nearly half of the 3,069 counties nationwide rely on Pictometry® imagery from EagleView. Is yours one of them? Learn more about what EagleView can do for your community.