March 7, 2017
3 Valuable Insights Insurance Underwriters Gain from Aerial Imagery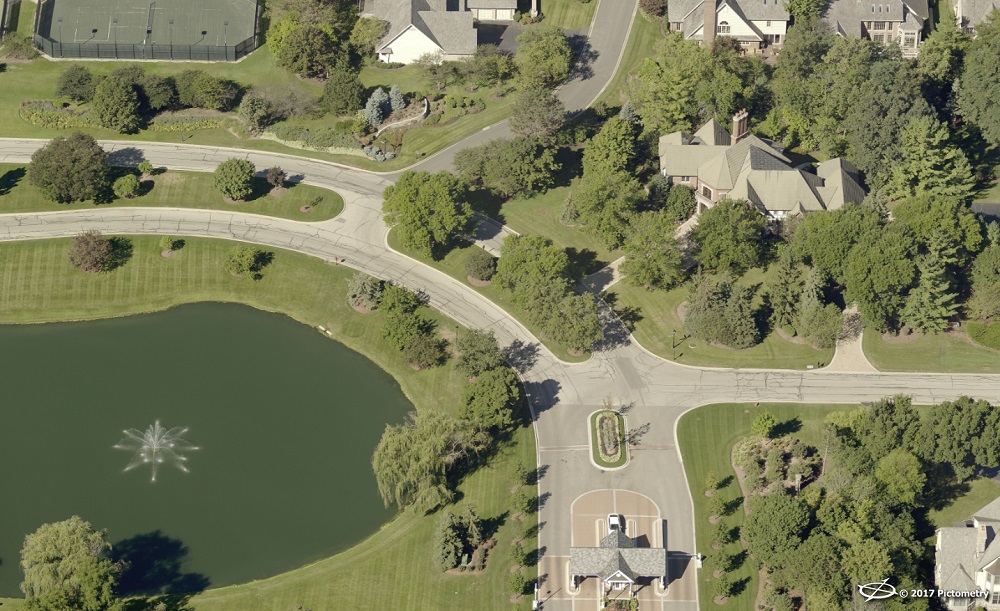 Wind, hail, hurricanes, and other natural disasters can devastate homes and cause billions of dollars in damage. But long before a storm or other catastrophic event can take place, insurance underwriters need to identify the risks that could affect the homes they cover.
To determine a home's eligibility for coverage, insurers examine factors like the homeowners' claims history, the occupants of the home (owners or tenants), and the credit and employment history of the owners.  Perhaps most importantly, however, insurance carriers need to know the value and condition of the home.
Information on the value of a home is available through public records. Insurance underwriters can look at the assessed value and sale price of the home to determine how much coverage it needs. For the policy to be as accurate as possible, though, the underwriters also need to see what the home looks like.
As a result, more insurance carriers are turning to aerial imagery and data analytics to make these decisions. Yet free satellite imagery online can only reveal so much about a property. The same goes for images on real estate websites or street view images, which may not offer unobstructed views of a property.
High-resolution aerial imagery, however, can offer the details underwriters need. With the right imagery, underwriters can gain these three valuable insights before writing a policy:
Property Condition
High-resolution imagery captured at low altitudes shows details related to the condition of the roof, siding, and other features. That imagery helps underwriters identify parcel boundaries and see nearby features that could put that property at risk.
Historical aerial imagery, as viewed in the CONNECTExplorer™ application, gives underwriters insight into how a structure has changed over time. The current and historical images in CONNECTExplorer display orthogonal (top-down) and 40- to 45-degree-angle oblique views from all four cardinal directions.
Underwriters can also view this information in an EagleView Risk Management Report, which lists the estimated square footage, garage area, number of stories, the age of the home, and other data.
Geographic Information
While the individual property is an important factor in a homeowners insurance policy, insurance underwriters also need a big-picture view of the surrounding neighborhood and region.
For example, an underwriter might need to know if the home is in a flood zone or on the coast to determine insurability. By using geographic information system (GIS) data, insurance underwriters can view elevation data or determine where the property falls on a floodplain map.
Data Analytics
Aerial imagery is more than pretty pictures. The images are actionable and allow users to extract crucial property data. The Pictometry® aerial imagery in the CONNECTExplorer platform allows underwriters and adjusters to measure a property's features and add their own annotations.
For a concise summary of property data, insurance companies can use EagleView Risk Management Reports and EagleView ClaimsReady™ Reports, both of which contain measurement data and recent property imagery.
In the event of an insurance claim, having that imagery on hand can save an insurance carrier time and money. Pre-event imagery and data offer valuable information about a home's dimensions and features, which helps speed up claims payouts and repairs. Conversely, if recent aerial imagery shows that a home was in bad shape prior to an event, insurers can avoid overpayment on that claim.
Today, obtaining data after an event is faster and simpler with the use of Unmanned Aerial System (UAS) or drone technology. The new EagleView OnSite™ solution lets adjusters view drone imagery of a property after a weather event – and they may be able to skip field visits entirely, thereby speeding up the insurance claims process.
With these insights from aerial imagery, insurance underwriters can assess risk and determine the right level of coverage without leaving the office. A picture is worth a thousand words, but actionable, georeferenced aerial imagery says a lot more.
To find out more about the solutions EagleView offers the insurance industry, be sure to stop by booth #921 at the PLRB Claims Conference & Insurance Services Expo, March 26 – 29 in Boston, MA. We hope to see you there!