Trusted measurements, imagery, and data
The EagleView PremiumReport™ delivers critical measurements, derived from high-resolution aerial imagery, for residential and commercial structures.
EagleView Reports benefit both residential and commercial roofing contractors, and there are EagleView products available for insurance claims adjusters as well.
Where other aerial roof measurement services rely on low-grade satellite imagery, our roof measurement products includes georeferenced, high-resolution aerial imagery captured at low altitudes from a top-down perspective as well as views from the north, south, east, and west.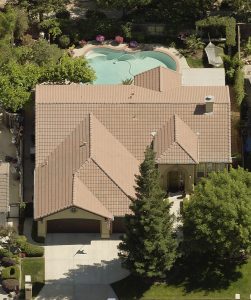 EagleView PremiumReports include measurements for:
Roof length
Roof area
Roof pitch
Hips
Ridges
Valleys
Rakes
Eaves
Drip edges
Flashing
Step flashing
Parapet walls
How to order a PremiumReport:
Online through EagleView.com
Through roofing suppliers, including ABC, SRS, Allied, and Beacon
Within workflow software, such as AccuLynx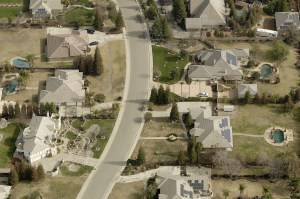 supplement a PremiumReport
For a residential roofing job, wall measurements are a helpful addition to purchase with the PremiumReport. The standard Wall Report shows cutouts for windows and doors and can be ordered on its own.
The measurements in WallsLite™ Report only cover walls on residential structures, with no cutouts. WallsLite Reports can also be ordered as a standalone report.
Available for both residential and commercial properties, GutterReport™ measurements are a useful add-on to PremiumReports to capture another layer of detail for more accuracy. Using the same imagery from our roof reports, we provide images of the property, eave measurements, and downspouts and miter counts. The GutterReport can also be ordered as a standalone report.
| EagleView PremiumReport | Bronze | Silver | Gold | Platinum |
| --- | --- | --- | --- | --- |
| Small (20 sq) | $30 | $25 | $22.50 | Call for pricing. |
| Medium (40 sq) | $55 | $50 | $45 | Call for pricing. |
| Large (40+ sq) | $75 | $70 | $65 | Call for pricing. |
| Commercial | $85 | $80 | $75 | Call for pricing. |
Need an Account?
Sign up to order reports.
Who else needs to know?
Loop in a colleague via email or send them a link