Critical360® is a professional interior mapping service offering that connects Pictometry® imagery users to a comprehensive resource of visually organized interior and exterior building and property information
From public safety and emergency responders to operations, administrative, and facility management professionals, Critical360 users of all kinds can quickly, easily, and intuitively view up-to-date locational information. The interior imagery in Critical360 is precisely georeferenced to a building's 3D floor map to enhance situational awareness in any setting.
Critical360 indoor mapping technology powers searches, queries, and the location availability for critical resources and structural details. With accurate floor plans pre-generated by professional technicians, Critical360 provides 360-degree panoramic images of building interiors. When combined with Pictometry georeferenced aerial imagery, the power of Critical360 can help save lives.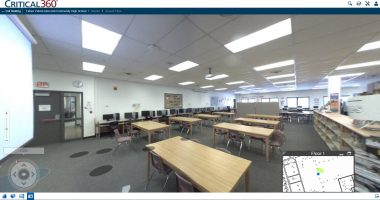 Discover how Critical360 can improve your situational awareness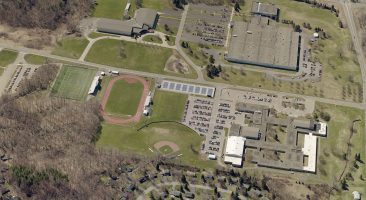 Who else needs to know?
Loop in a colleague via email or send them a link