June 9, 2016
Aerial Imagery & Analytics at the 2016 AIA Convention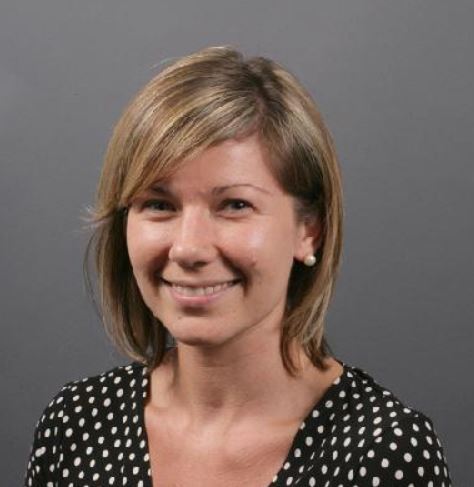 By: Corey Oddi, Inside Sales Manager – PBS, Commerical Sales
On May 19th, EagleView exhibited with over 800 other vendors at this year's AIA Convention in Philadelphia, PA. The American Institute of Architecture is the leading professional membership association for licensed architects, emerging professionals and partners.
The EagleView commercial sales team has been selling both online access to aerial imagery as well as measurement reports within the architecture & engineering space for years, and we're constantly looking for new ways to grow within this community.
We often find that when prospecting and contacting qualified architecture firms that many firms are not aware of our solutions. So we decided to take the drivers' seat and participate in the architecture and design event of the year, AIA, attended by thousands of architects, designers and business leaders from around the world. With the convention being held in Philadelphia, which just so happens to be the home of one of my favorite sandwiches, I knew I must attend. (And lucky for me, our booth was positioned RIGHT next to our own 'snack shack' showcasing the famous Philly Cheesesteak.)
The first day of the show yielded many booth visits and inquiries including the usual question, 'what do you do?' To which we enthusiastically respond, 'what don't we do?!' Since the inside commercial sales team handles both imagery access and measurement report sales, I was curious which products would yield the most interest with an audience such as this.
After spending three days at the show, we noticed that most of the interest was targeted towards our high-resolution, aerial imagery. We have some absolutely phenomenal images of the historic downtown Philadelphia area that we showcased on our large monitor which drew walkers in for further questions, leading to several CONNECTExplorer™ demonstrations.
Why would architects and engineers use aerial imagery? The answer is: for a variety of reasons. Whether that be site location evaluation, client presentations, and 3D modeling- all require the use of geospatially accurate aerial images and are commonplace within the A&E workflow.
One of my favorite interactions at the show was when one of our customers stopped by and started singing our praises in front of non-customers. The feedback we received from current customers was overwhelmingly positive ranging from, 'I can't do my job without your software' to 'We use your reports every day' and 'What's best is that we can rely on the measurements and information.' These are the types of comments that make our job worthwhile.
We not only were able to introduce ourselves to new customers, but we were able to introduce ourselves as a new possible business partner. We opened the doors to a new playing field, allowing us to receive invites to future architecture and engineering-focused shows.
If we decide to attend the AIA convention next year, and I sincerely hope that we do, I would do a few things differently. Presenting at conferences has always been a hugely successful method to add thought leadership and value to a large, captive audience. Next year, I believe we can showcase how EagleView aerial imagery, analytics and 3D models can dramatically improve the way architects and engineers perform their jobs.
Major kudos to Aaron Thompson, our fantastic commercial marketing manager and his team, for getting us into the show and for coordinating all of the convention logistics, Aaron's the man. Also, the show would NOT have been the same without our A&E vertical sales manager, Laura Ahearn. Both Laura and Aaron are fantastic people to be around and I'm fortunate to be on their team.
For more information on our aerial imagery and measurement solutions, visit www.eagleview.com