January 29, 2019
3 Simple Steps Every Contractor Can Take to Boost Productivity in 2019
What New Year's Resolutions have you set for your business? If increased contractor productivity is on your mind, you're in luck. EagleView can help you grow, manage, and protect your business. Keep reading for some of our top contractor productivity tips for the new year and get advice from experts in the construction industry.
1. Review your process for each job.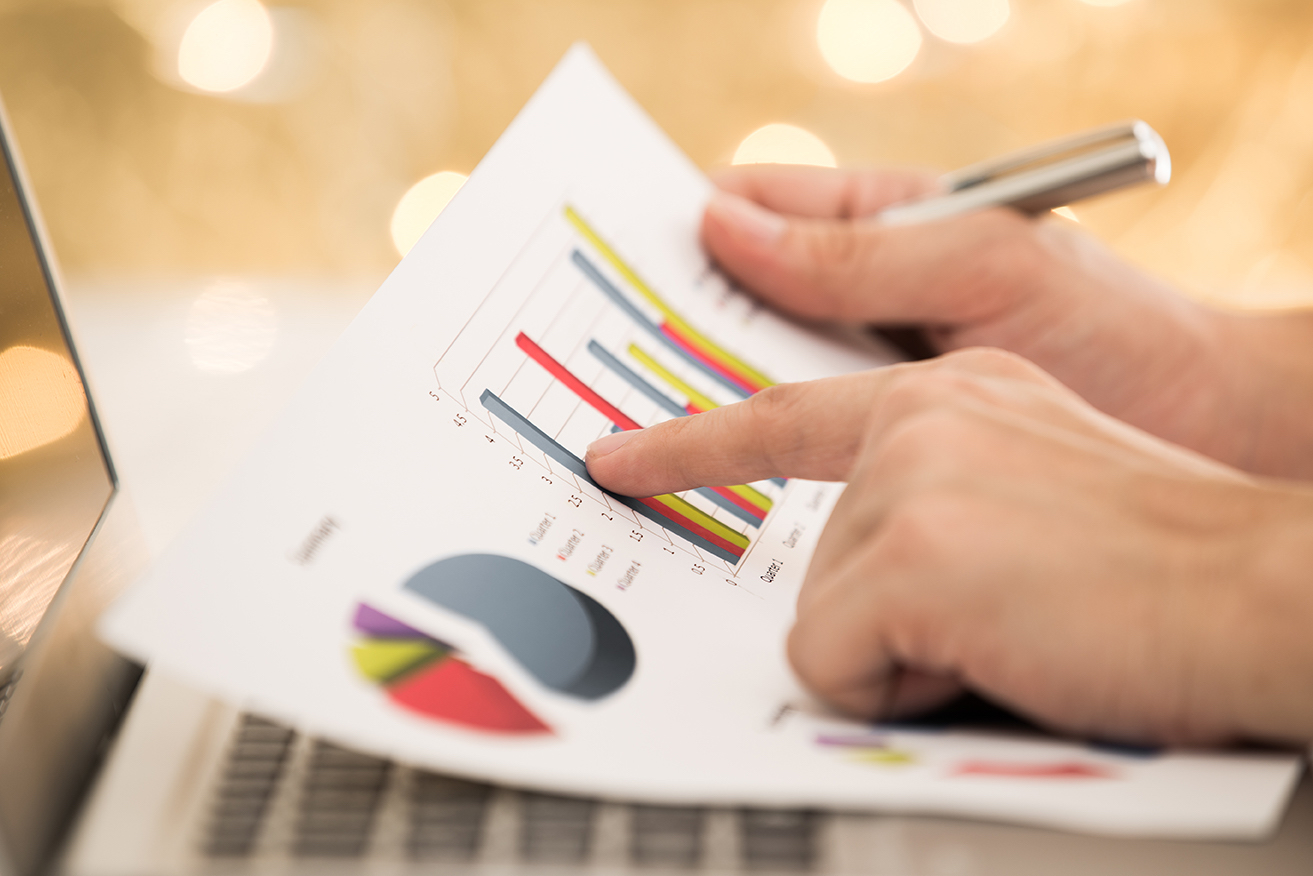 Sometimes it helps to take a step back and look at the big picture. From bid to close, you should have steps in place that help you maximize your efficiency and profitability as well as keep your customers happy.
One way to do so is to create a process that you can easily repeat. When you and your team see uniformity on every job, it's easier to spot inefficiencies or see what or who might be slowing down the work.
There's no one-size-fits-all approach that increases productivity for every contractor. There are, of course, best practices that you can follow that will help you achieve your goals.
From the experts
Dave Sullivan, host of The Roofer Show podcast and business owner for more than three decades, recommends a pre-job conference that includes the customer and the job's foreman or site superintendent, as well as any leaders among your crew members. After this meeting, your team should be able to answer vital questions, such as:
When are the working hours for the job?
How will the property be accessed?
Where will materials be placed during the job?
Are there any obstacles on site that crew members need to know about?
When the work is done, Dave said that a post-mortem with the crew can be helpful in evaluating the job.
"We had a simple checklist with the 10 most common problems we had that caused call backs," Dave explained. "When the final inspection was done, the crew got a bonus if it was perfect. Everyone knew that quality was important."
Contractors should also look at any cost variances between sales and production. Dave asks questions such as: Were there any trends that need to be addressed? What could have been done differently? "Reflecting on these questions will help your team be more successful on future jobs," he said.
Learn more about establishing processes for each job in episode 48 of The Roofer Show podcast. (And hear EagleView on episode 60.)
2. Pay close attention to everyday hazards.
To say that roofing and construction are dangerous jobs is something of an understatement. The Occupational Safety and Health Administration (OSHA) regularly cites construction as the industry with the most on-the-job injuries and fatalities each year. With threats such as asbestos and other hazardous materials, contractors need to take extra precautions when performing their everyday tasks.
A study last year found that roofers and other construction laborers were among the least likely to carry health insurance. In fact, only some 50% of roofers even have insurance through work.
An injury in a field like construction can be devastating for a worker who relies on wages to make ends meet. Rising costs of medical care can add up, even for those who do carry insurance.
Injury and illness at work also present other complications in terms of contractor productivity. The resulting absences can set a project back considerably and put added stress on the employees finishing the job.
From the experts
All employers should know how to protect their workers and their businesses. A lawyer can provide guidance on just that. EagleView met Virgil Tray Batcher, Esq., an Attorney with the Construction Law Group of Trent Cotney P.A. in Florida, at IRE 2018 and interviewed him to learn more. Tray represents clients in all aspects of construction law, including lien law, bond law, construction defect litigation, OSHA defense, and licensing.
"The number one issue for roofers outside of finding constant labor is, of course, OSHA," Tray said. "Roofers are 'open and obvious,' as far as OSHA inspections. They need to do a lot of upfront homework in terms of hiring, training, and really taking care of their people, so they can create a paper trail—something that all roofers should be thinking about."
The important thing, Tray explained, is that roofers must stay up to date on every aspect of their business. "To stay competitive," he said, "they must understand new technology that helps their business become more productive, but they must also keep up with the changes in the law and the latest OSHA regulations."
Remember that all businesses are different. If you have questions about your business, make sure to speak to an attorney.
3. Look at technology as an opportunity to grow your business.
Too often, the word "technology" can scare people into thinking that their jobs will be made obsolete. However, the solutions available on the market—from software to mobile apps to big data—simply help you work smarter, not harder.
Which technology you decide to leverage, however, depends largely on your business needs.
Do you have trouble keeping jobs organized? If billing is a struggle, you might consider customer relationship management (CRM) software.
Do you need to increase accuracy on bids? Try using an app that delivers precise measurements and data about a structure.
From the experts
Using technology can drive greater efficiency and position your business as a local industry leader. Companies like Absolute Roofing have used technology to increase accuracy and productivity on every job.
"When we first started Absolute Roofing, we knew that it would be crucial for our business to pick the right roof measurement solution out of the many options available," said Absolute Roofing's Client Experience Coordinator Cam Vacek. To narrow down their choices, they looked for solutions that would deliver:
Value for the results
Guaranteed accuracy
Acceptance from insurance carriers
Fast turnaround time
Seamless workflow integration
Finding a roof measurement solution that could deliver on these points meant that Absolute Roofing could increase productivity and improve efficiency, in turn helping them better serve their customers. In the end, EagleView measurements checked off all the boxes.
"Any amount of money we've spent with EagleView has come back threefold to Absolute Roofing," Cam said. "Our roofing company would truly not be where it is without the use of EagleView."
The Ultimate Resource to Boost Contractor Productivity
Want to see a whole new workflow this year? Download the EagleView App for Android and iOS devices. With the EagleView App, you can access and order detailed property measurements on the go, create automated quotes for bids, and see 3D visualizations of properties using cutting-edge augmented reality. Download today!